Russ Jones
| Christian Press
| Wednesday, January 29, 2014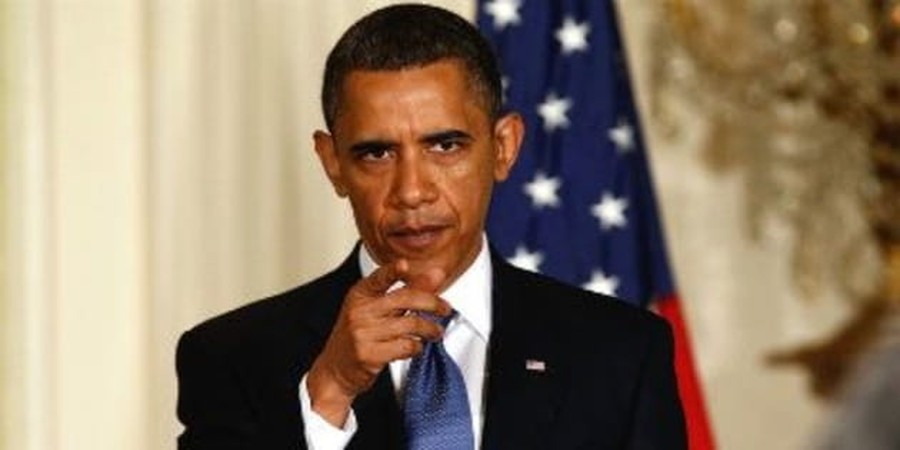 ---
President Barack Obama delivered the 2014 State of the Union address to a joint session of Congress Tuesday outlining his agenda. During his hour long speech he called climate change a "fact," defined his health care program and challenged business owners to pay minimum wage workers at least $10.00 an hour.
President Obama went on to say that if he can't get Congress to cooperate on issues like climate change or the minimum wage, he will sign executive orders going it alone without the support of Congress.
"Some require congressional action, and I'm eager to work with all of you," Obama said. "But America does not stand still - and neither will I. So wherever and whenever I can take steps without legislation to expand opportunity for more American families, that's what I'm going to do."
Calling it steeped in class warfare and contempt for the Constitution, commentators with the Project 21 black leadership network are highly critical of President Barack Obama's address.
Stacy Swimp, spokesman for the Project 21 (The National Leadership Network of Black Conservatives) and president of the Frederick Douglass Society, maintains that while the president talks about creating jobs, this is the same president that embracing big labor policies that stifle economic development.
"Mr. President, the America people don't need your help," said Swimp. "We need you to do what Frederick Douglass told the government that emancipated slaves needed them to do:
'We need you to leave us alone. Let us alone altogether. Let us stand upon our own legs, work with our own hands, and eat bread in the sweat of our own brows.'"
President Obama was clear that he would not take the steps necessary to forge bipartisan plans through deliberation and compromise. Obama threatened to sign executive orders to implement a controversial and legislatively agenda that is unpopular with many of his conservative colleagues.
"Tonight, President Obama spoke like a man living in an alternate universe," said Americans for Prosperity Kansas state director Jeff Glendening. "While praising entrepreneurship, hard work, personal responsibility, and equal opportunity, he doubled down on the failed policies that will continue to make it difficult for millions of Americans to achieve the American dream."
At no time did President Obama make an apology for the failed HealthCare.gov website or apologize to the millions of insurers who have lost their health care policies. On several occasions, however, he said it was important to "win the future."
"Instead of pressing the accelerator on plans to expand government, the President could do taxpayers and the American economy a favor by reversing course," said Project 21 Co-Chairman Horace Cooper, a former professor of constitutional law and former leadership staff member in the U.S. House of Representatives. "Starting with tax relief, a one-year freeze on new regulation and sitting down with Republicans and Democrats in Congress to develop a real solution to the entitlement crisis the President could set a new course -- one that focuses on the real problems that America faces with solutions that have been proven to work."
Christian News Service launched in early 2013. CNS has become a "go to" option for news distribution and unique content production.
Russ Jones is a 25-year award-winning journalist and correspondent. He is also President/CEO of Christian News Service. He has been a guest on such programs as the Mike Gallagher Show, the Dennis Prager Show and Sandy Rios in the Morning.
Jones holds degrees from the University of Missouri-Columbia and St. Paul School of Theology. Russ is married to Jackie and together they have four children. He may be reached at [email protected].
Publication date: January 29, 2014