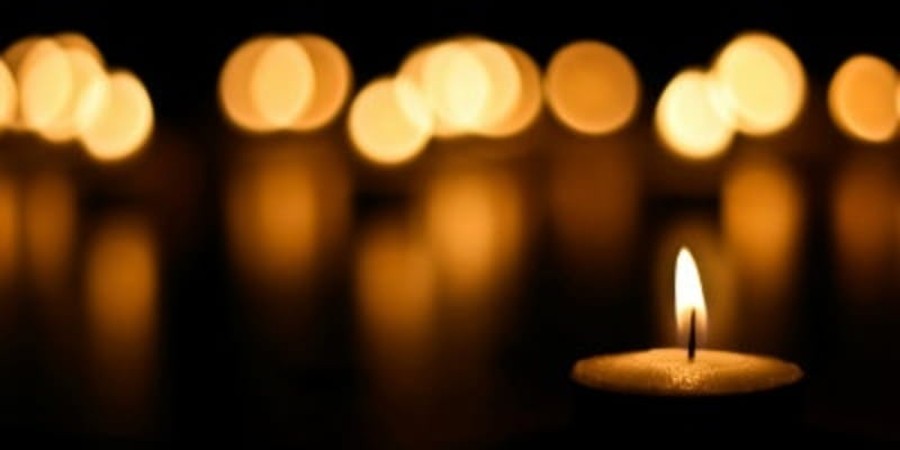 ---
Three members of a family known for its leadership in the homeschool community died in a tornado Sunday evening in Arkansas. The storm system, which spawned dozens of tornadoes in southern states Sunday, Monday, and early Tuesday, has resulted in 31 deaths so far.
The Tittle family of Paron, Ark., runs a bookselling business called ReformationKidz that's popular among homeschoolers. Rob Tittle, 48, and two of his nine children—Tori, 20, and Rebekah, 14—died in the storm.
One of Tittle's daughters, 17-year-old Emily, said her parents and siblings were running to take cover beneath a staircase when the tornado hit their two-story home. "You could just see the wind was just crazy," she said. It tore away the walls and destroyed the house.
In addition to working with ReformationKidz, Rob Tittle was an employee of FamilyLife, a Christian ministry in Little Rock that hosts marriage retreats and a radio show. Mike Hefner, an administrator and elder at the Tittles' church, The Bible Church of Little Rock, said the Tittles are a homeschooling family that spearheads a church ministry to provide used clothes and household items for needy church members.
"They did everything together. They served as a family," Hefner said. "Even the little kids were separating clothes."
The rest of the family survived the storm. FamilyLife said four of the children sustained broken bones. One of the siblings, Whitney, 19, wrote on Facebook, "We have lost three of our family … Dad, Tori and Rebekah. Prayers would be appreciated. The house is gone stripped from the foundation. The Lord gives and the Lord takes away, blessed be the name of the Lord."
Hefner said the church has set up a fund for people seeking to assist Tittle's wife, Kerry, and her seven surviving children. The children, four girls and three boys, range in age from 19 to 2.
In a tribute to Rob Tittle and his family, FamilyLife posted a photo showing a photograph and piece of packaging that belonged to the Tittles. The tornado had blown them 80 miles away to Heber Springs, Ark. The organization said another staff couple had also lost their home and survived by sheltering in a bedroom closet.
The Tittles were among at least 17 people killed on Sunday by the storms, 15 of them in Arkansas. Dozens more were injured. The tornado that tore through Little Rock, the Arkansas capital, grew to be a half a mile wide. It touched down about 10 miles west of the city, then moved through northern suburbs in a path at least 30 miles long, according to the National Weather Service.
More tornadoes spawned Monday and Tuesday. Monday saw at least 50 twisters, and 13 people dead, including two in Athens, Ala., where hail fell and winds knocked down trees and power lines, NBC News reported.
The storm system affected numerous other communities throughout the South:
Vilonia, Ark. The tornado that hit the northern part of Little Rock also decimated homes in this small town of 4,100 residents. It is the second time in three years that a tornado has devastated Vilonia. On April 25, 2011, another twister took nearly the same path. Some homes destroyed or damaged in 2011 had been rebuilt, but were hit again. Sunday's tornado demolished a new, $14 million intermediate school that had been scheduled to open in the fall. It would have served 900 students.
Mayflower, Ark. Samaritan's Purse, a Christian relief organization, arrived in Mayflower on Tuesday morning with a disaster-relief unit. Karina Petersen, a member of the team, told me the town looked like it had been bulldozed.
"It's just a giant debris field. Houses, businesses, are just broke down to sticks. Cars and trucks are smashed, upside down," she said. "To think that there are survivors in this is amazing."
Over the next few days, Petersen expected dozens of Samaritan volunteers to arrive in Mayflower from across the United States. They'll use gloves, rakes, wheelbarrows, and 18 chainsaws from the organization's tractor-trailer to help homeowners clean up what remains of their homes and yards, salvage belongings, and cover damaged roofs with tarps.
They'll also help residents search the rubble for personal mementos. "That's a really emotionally exhausting thing for these homeowners," Petersen said.
Tupelo, Miss. A tornado struck Tupelo on Monday afternoon, causing dozens of injuries, toppling telephone poles, demolishing homes, and blowing 18-wheelers off the highway. Local NBC station WTVA was on the air when a tornado approached, sending the news team scurrying toward the basement.
Southern Tennessee. A tornado reportedly struck Lincoln County, near the state's border with Alabama, ripping most of the roof off of South Lincoln Elementary and tossing a school bus into the side of the building. At least two tornadoes touched down in southern Tennessee on Monday, leveling homes in Crystal Springs and near Flintville, two rural communities. At least two people were killed in the region.
Courtesy: WORLD News Service
Publication date: May 5, 2014