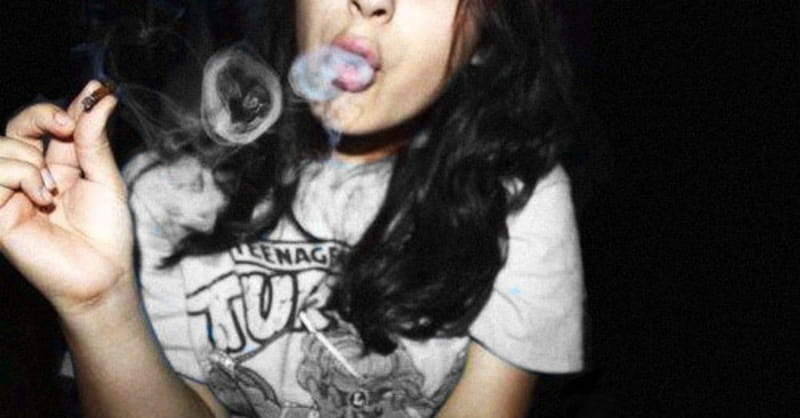 ---
Manitou Springs, Colo., is a funky resort town on the shoulder of Pike's Peak just west of Colorado Springs. Along Manitou Avenue, the town's main street, "No Vacancy" signs dominate the summer streetscape. In an era when most hotels ban smoking, another sign is also conspicuous: "Smoking Rooms Available."
The message is clear: Marijuana tourists are welcome.
An expected $25 million in marijuana sales in Manitou Springs has been a boon to the local economy. But Manitou's neighbors are starting to demand the city pay a price for the problems it's causing, too.
Colorado's Amendment 64, legalizing recreational marijuana, passed in November 2012, three years ago this fall. The Economist called the new law "an electoral first not only for America but for the world." Manitou Springs was one of the first towns to approve recreational sales, which began last fall.
Supporters said the law would boost economic development and provide tax money for schools and other essential services—and they haven't been wrong. Just ask Marc Snyder, the mayor of Manitou Springs. From his perch, marijuana revenue has been a badly needed financial windfall. Manitou Springs normally operates without a lot of extravagance on a budget of about $6 million a year, most of that money generated by hotel and restaurant taxes and other tourist-related income.
But three years ago, the Waldo Canyon Fire devastated the hillsides surrounding Manitou Springs. Townspeople fled when the fire—at that time the largest in Colorado history—spread to the city limits. For more than a year after the fire, every time it rained the downtown area flooded. Several businesses closed or moved. The $1.2 million in additional tax money from marijuana sales has meant that Manitou has been able to accelerate its flood mitigation activities. "That's a significant amount of money for our small town," said Snyder.
Money pouring into state coffers is also growing. In May alone, the last reporting month available, Colorado took in more than $11 million in marijuana-related taxes, licenses, and fees. That doubled the total from May 2014. The state is on pace to take in well over $100 million this year—not including the local option sales taxes levied by such towns as Manitou Springs.
Indeed, if Manitou Springs is your only data point, you might conclude that the benefits far outweigh the costs. The positives for Manitou are obvious: Buildings abandoned because of the flooding now have new and thriving tenants. Mayor Snyder says that not only is revenue up from marijuana tax collections but general tax revenue is up, too.
But Manitou's experience is only one small part of the picture, and others are starting to ask: Has the new law unleashed a more powerful, higher law: the Law of Unintended Consequences?
Those "No Vacancy" and "Smoking Rooms Available" signs suggest most of the people now buying marijuana in Manitou are from out of town, many of them from out of state. Denver has its "Green Mile," Broadway Street near downtown where a lot of pot is sold and smoked. But towns like Manitou, early adopters of recreational marijuana, have become tourist destinations.
With sales of pot in Manitou Springs likely topping $25 million by next year, what's sold in Manitou often finds its way elsewhere. That's why adjoining states are crying foul, claiming Colorado is reaping the financial benefits of marijuana sales while exporting the problems to others. Oklahoma, Nebraska, Wyoming, and Kansas have filed lawsuits seeking compensation from Colorado.
Shoppers try different weed at Organic Alternatives in Fort Collins, Colo. Some of the complaints are coming from closer to home. Of the 321 cities and towns in Colorado, less than 100 allow marijuana sales—many of them small towns like Manitou Springs surrounded by counties or other towns that prohibit recreational sales. The sheriffs in some of the counties that still prohibit marijuana have also sued the state of Colorado and Gov. John Hickenlooper, seeking clarification of the state's law—and compensation for costs they will bear because of the problems marijuana will cause.
Courtesy: WORLD News Service
Photo courtesy: flickr.com
Pulbication date: October 12, 2015