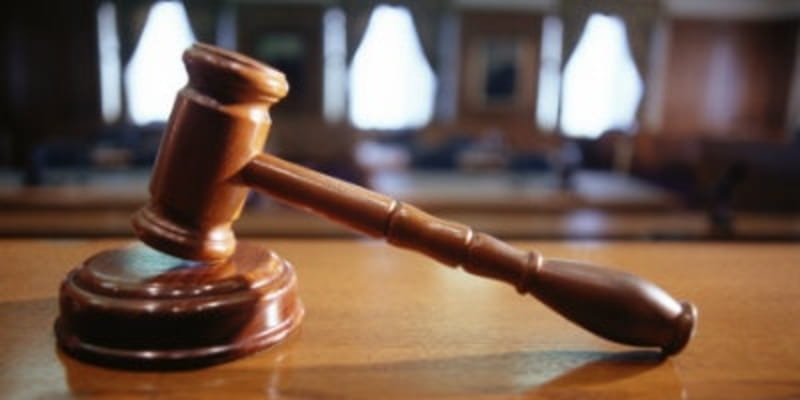 ---
Only three days after a new law school at Trinity Western University (TWU) received its latest approval—this time from the Law Society of British Columbia—a potential student has filed suit over the school's community covenant. That covenant requires students and employees to abstain from "sexual intimacy that violates the sacredness of marriage between a man and a woman."
Amrik Virk, the Minister of Advanced Education of British Columbia and a member of the Liberal Party, approved TWU's proposed law school in December, shortly after the Federation of Law Societies of Canada did the same. Trevor Loke, a gay man who says he is a Christian, is interested in attending the future law school, but is "excluded for something I feel I have no choice about," he said. Loke called the province's approval humiliating and faulted Virk for not heeding the Canadian Charter of Rights and Freedoms.
"The suggestion that I should just go somewhere else is offensive," Loke wrote in his affidavit filed with the Supreme Court of British Columbia.
The Charter of Rights and Freedoms guarantees all Canadians the freedom of conscience and religion, and Canada's Civil Marriage Act of 2005, which legalized same-sex unions, explicitly applied those freedoms to the marriage issue. The 2005 law goes on to say: "For greater certainty, no person or organization shall be deprived of any benefit, or be subject to any obligation or sanction" based solely on objections to same-sex marriage or "the expression of their beliefs in respect of marriage as the union of a man and woman to the exclusion of all others."
When I reached Loke by phone on Tuesday, he said his suit does not challenge the rights guaranteed by the Charter because TWU could change its community covenant or make it optional. "That's a very simple change," he told me. "We're not asking it to change its values or practices."
The lawsuit comes as no surprise, though TWU says it is essentially re-litigating a previously settled issue. In 2001, the Supreme Court of Canada ruled that the British Columbia College of Teachers couldn't bar TWU from starting an accredited teaching program on the basis of the community covenant. Loke said his lawsuit is different because the covenant prevents him from having access to the school, whereas the British Columbia College of Teachers claimed TWU would produce bigoted graduates.
"I would question Mr. Loke's ability to interpret the Supreme Court of Canada's decision, given his lack of training," said TWU president Bob Kuhn, who was the school's chief counsel for the 2001 case. "The decision is much broader and much more comprehensive than he indicated. It's convenient, but not accurate, to say the Supreme Court of Canada's decision in 2001 is inapplicable to the current situation."
Kuhn told me the suit would not keep the law school plans from moving forward. He said the suit seeks to do exactly what the Civil Marriage Act of 2005 prevents: "penalize and withhold public benefits from an organization that has done nothing wrong, except define marriage in its traditional Christian sense."
Loke, who has been living with his same-sex partner for four years, said he's received no condemnation from his Anglican church, which he attends on Easter and Christmas. I asked him if he believes TWU should endorse all sex outside of marriage and he declined to state his opinion. He said, "Faith is always stronger when people have their own relationships with God," and TWU should not impose its interpretation of the Bible on its students.
Religious freedom advocates say the battle for a Christian law school at TWU, located a few miles north of the Washington state line, could be a bellwether for religious freedom in Canada and possibly a sign of things to come in the United States.
Courtesy: WORLD News Service
Publication date: April 21, 2014