Russ Jones
| Christian Press
| Wednesday, August 13, 2014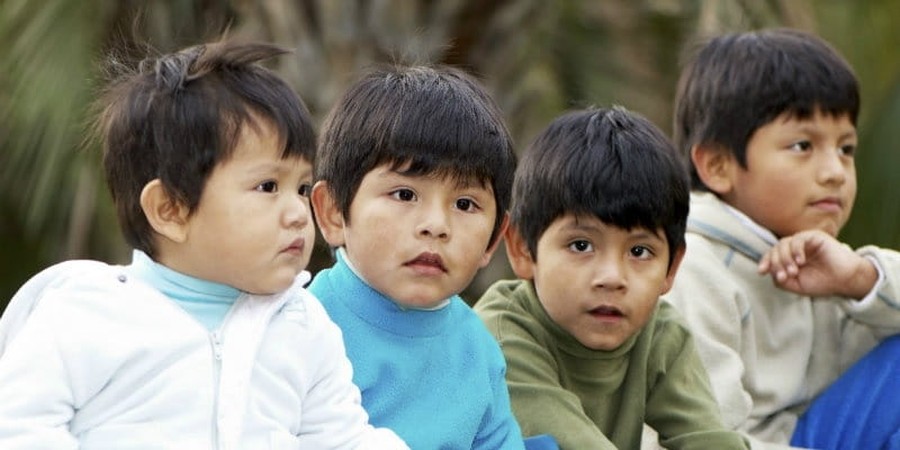 ---
The influx of unaccompanied children attempting to illegally cross the southern border of the U.S. in recent weeks has many citizens concerned about the Obama Administration's open border agenda.
Since October 52,000 unaccompanied children have been apprehended, according to the U.S. Homeland Security,
Some experts claim the looming immigration crisis finds America at a crossroads -- either secure the border or face the consequences.
Here's a glance at "Five things Christians need to know about the border crisis."
1. Where are these children coming from?
Since 2011, the United States has experienced a dramatic rise in unaccompanied alien children (UACs), particularly from the countries of El Salvador, Guatemala and Honduras. The number of unaccompanied children apprehended by U.S. Customs and Border Protection (CBP) jumped from 17,775 in 2011 to 41,890 in 2013.
This year alone more than 47,000 unaccompanied children have been apprehended at the Mexico-U.S. border.
According to the Women's Refugee Commission, the children making the difficult and treacherous migration journey are now younger than in years past (many under 13), and a higher percentage are girls; many arrive pregnant as a result of sexual violence.
2. Why are unaccompanied children coming to America?
A. To join a family member or parent in the U.S.
Contrary to what some understand, more than one-third of unaccompanied children have crossed the border having at least one parent living in the U.S.
Vox's Dara Lind reports:
"[Duran] knew that a couple of friends who left before he did had given themselves up after crossing and been reunited with family in the U.S. Sitting inside the walled compound of a migrant shelter in this Mexican border city across the Rio Grande from Texas, Brian wonders if that is still the case as he seeks a way to make his own crossing.
'I don't know what the environment is like now, if they (Border Patrol) are supporting or if they are returning the minors," he said. He said he has an uncle in the U.S., but doesn't know where because he lost his number while journeying north."
B. To flee violence
The United States Conference of Catholic Bishops (USCCB) claims unaccompanied children not only face violence in their homeland, but extreme dangers of crossing through Mexico in an attempt to enter the U.S.
"Violence and coercion, including extortion, kidnapping, threats, and coercive and forcible recruitment of children into criminal activity are perpetrated by transnational criminal organizations and gangs have become part of everyday life in all of these countries, exerting control over communities," reports USCCB.
In 2013, USCCB traveled to Central America to interview children who attempted to migrate to the U.S. Their report found poverty, violence and insecurity in El Salvador, Guatemala and Honduras to be the leading cause to pursue on an equally dangerous journey to the U.S.
C. Lenient immigration policies
Some experts contend that the relaxed immigration policies have given rise to the increased number of unaccompanied children coming into the U.S. In 2011 President Barack Obama introduced a more lenient policies concerning the deportation of illegal immigrants.
The Center for Immigration Studies finds that since President Obama took office authorities have deported the least number of illegal immigrants since 2007.
3. How are human traffickers exploiting the border crisis?
A women's advocacy group is questioning whether the unaccompanied children coming the U.S. borders are vulnerable to human trafficking?
With thousands of children flooding across the U.S.- Mexico border into the United States, Concerned Women for America (CWA) recommends investigating the State Department's 2014 Trafficking in Persons Report.
Dr. Janice Shaw Crouse, Ph.D., director of CWA, says while many are concerned about the health of the children, the potential for human trafficking needs to be guarded against as well.
Crouse says Concerned Women for America (CWA) is also concerned that the U.S. might inadvertently be aiding and abetting such criminal activity.
4. Does the border crisis open the door for more terrorists?
While the radical Islamic State of Iraq and Syria (ISIS) have captured large portions of Iraq, a former Libertarian presidential candidate says with the current Mexican-U.S. border crisis North America is an easy target for terrorists.
In recent weeks, news reports have been littered with images of starving, sickly children coming across the southern border looking for food and a place to live. Thousands of foreign children are now in the U.S. with serious diseases and nowhere to go.
Wayne Allyn Root, who is also author of "The Murder of the Middle Class," says as awful as the crisis is, there could be even greater issues as Muslim terrorist cells could be crossing the border.
Under the cover of distraction, Root contends terrorists are mixing into the massive influx of illegal immigrants coming into the country.
Some believe Qur'ans and prayer rugs found at the border support the claims of Root and others concerned about the growing threat of terrorists crossing the border determined to destroy the U.S.
5. Why aren't more Christian organizations helping provide assistance?
In July, Baptists met in the biblical city of Izmir, Turkey. Participants passed a resolution expressing concern for accompanied minors entering the United States from Central America "who are victimized by separation from their families, economic exploitation, lack of medical care and education, discrimination, and who are sometimes subjected to a hostile host environment."
The General Council of the Baptist World Alliance (BWA), which includes leaders from countries across the globe, issued a challenge to churches "to practice hospitality and charity as they regard each minor as a neighbor and child of God."
Some say this resolution assumes Christian organizations have ignored the crisis when, in reality, the federal government has refused humanitarian groups who've offered assistance.
As Christian Headlines reported July 10, a number of churches and pastors have been banned from helping the thousands of unaccompanied children housed in border detention facilities run by U.S. Customs and Border Protection.
Fox News and Commentary host Todd Starnes first reported about the rejected assistance.
"Border Patrol told us pastors and churches are not allowed to visit," Kyle Coffin, the pastor of CrossRoads Church in Tucson, Arizona told Starnes. "It's pretty heartbreaking that they don't let anybody in there -- even credentialed pastors."
Coffin and a team of volunteers were turned away at the Nogales Placement Center from providing toys, friendship, spiritual encouragement and prayer.
"We just wanted to go down there and have a presence because we care about people," he said. "That's all we wanted to do. For the church to be available sends a message that the church cares."
Conclusion:
In July, President Obama asked Congress for $3.7 billion in emergency funds for immigration related service.
Members of the Project 21 black leadership network maintain black Americans will be hurt if President Obama gets his way as the market will be flooded with workers who compete disproportionately with black Americans.
For many Christians the immigration issue raises serious dilemmas, like for Gary LeBlanc, founder and director of Mercy Chefs. Mercy Chefs is a non-profit, faith based, charitable organization committed to serving high quality professionally prepared meals, during local, state and national disasters and emergencies.
He takes seriously the biblical directive of taking care of widows and orphans, but he also believes in being a good steward with his resources.
"I am both angry at the Obama administration for allowing the crisis to get out-of-control, yet I also feel compassion for the children looking for a better life," said LeBlanc. "Who hasn't been a 'foreigner' at some point in their life?"
Russ Jones is co-founder of Christian News Service, a content creation and news distribution firm. He's also a media consultant to a number of cause oriented campaigns and organizations. Russ has been a guest on such programs as the Mike Gallagher Show, the Dennis Prager Show, Bill Martinez Live and Sandy Rios in the Morning. He holds degrees from the University of Missouri-Columbia and a master's degree from St. Paul School of Theology. He is married to Jackie and together they have four children.
Photo Courtesy: Think Stock
Publication date: August 13, 2014