Dan Wooding
| ASSIST News Service
| Wednesday, January 9, 2008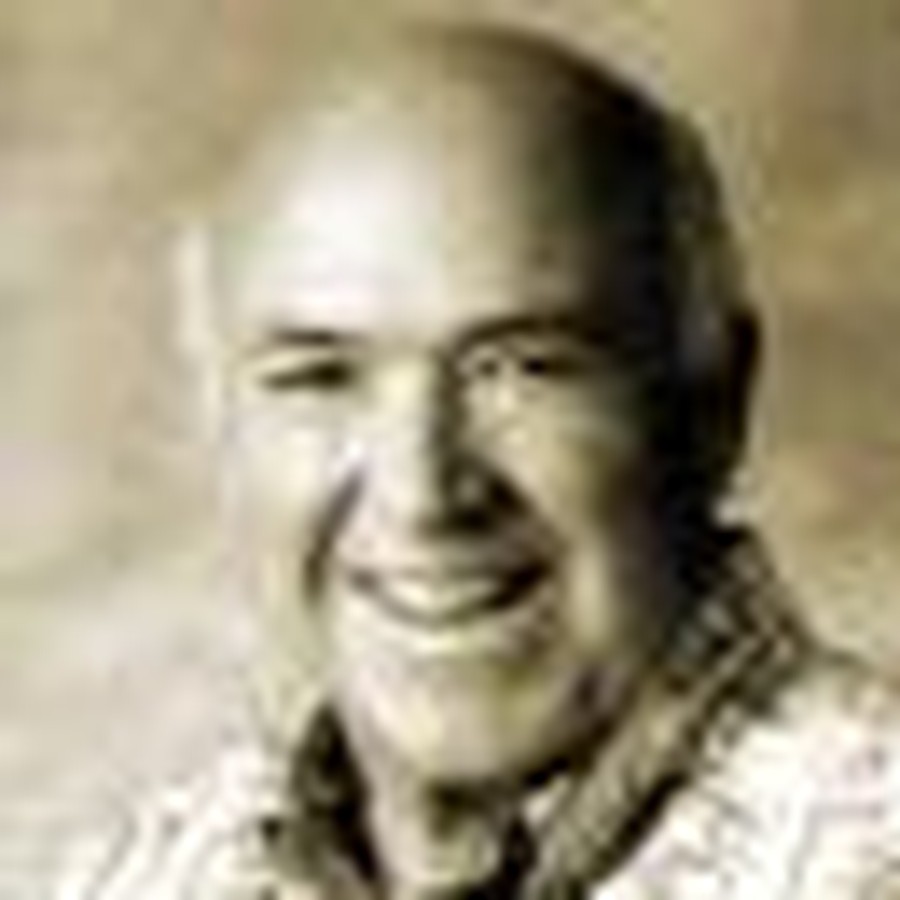 Chuck Smith's verse-by-verse teachings have been translated into Hindi and will help train thousands of Indian pastors.
COSTA MESA, CA -- Back in the late sixties and early seventies, a quietly spoken pastor called Chuck Smith became the surrogate "Father" of thousands of hippies who flocked to the "Big Tent" at Calvary Chapel of Costa Mesa, California, and found Jesus Christ as their Savior.
Out of this extraordinary move of God was birthed the modern-day worship music and contemporary Christian music when the converted hippies began writing their new music and then, after auditioning each song before "Pastor Chuck", they played it in the tent scores of Jesus People bands were born and soon Maranatha Music was born, which brought this music to a wide audience.
The hippies, many of who lived in communes around the church, were then schooled in the Bible by Chuck Smith with his verse-by-verse teaching through the Scriptures and many have gone on to pastor some of the largest churches in America.
But on Saturday, January 5th, Chuck Smith, now aged 80, got one of the biggest surprises of his life when K.P. Yohannan, founder of Gospel for Asia, presented him with a package of audio CDs of his teachings in the Hindi language and told him that these CDs would be used to train thousands of his missionaries and pastors in India.
After the "Meet the Missionaries" event at Calvary Chapel of Costa Mesa, at which K.P. was the main speaker, the two of them met and agreed to talk about this historic moment in missions in India. And what made this even more special was that were just a few yards from where the "Big Tent" was pitched all those years ago.
I began by asking K.P. Yohannan, how many people speak Hindi in his country and he replied, "It's about six-hundred-million people," adding with a smile, "That's quite a lot of people."
I then asked him how this came about.
"We realized that one of the greatest crises we have when revival breaks out and millions of people turn to Christ and then, when there's not enough teaching of God's Word, usually they end up in all kind of extreme cults which happen in many nations," said K.P. Yohannan. "So we felt compelled to give to pastors something they can actually listen to and then be able to teach their congregations.
"I have to say that God's very special hand has been upon Pastor Chuck Smith because of His walk with the Lord and knowledge of the Lord. What he teaches is not just words, it is life, and it is very powerful.
"So we want at least a hundred-thousand pastors to get a set of these CDs and we'll be providing them eventually with a CD player so they can listen to a section of the Scripture, they can study it, and they teach it the next Sunday. So that way the Word of God will become the means for people to grow in their faith. So, for us, this is one of the most exciting things we have been involved in and, after one year of hard work, we have got it done.
"This project is Pastor Chuck Smith teaching through the Bible; Genesis to Revelation; chapter by chapter; line by line."
Chuck Smith, who by now was close to tears, then reacted by saying, "I'm absolutely overawed. It just touches my heart to realize that the Word of God which, of course He said, He would honor above His Name, is so important and, of course, for any lasting work to be done, the people have to be grounded in the Word.
"It isn't just receiving Christ; it's growing in Christ and that growth comes through the knowledge of the Word of God. So to realize the fruit of this will be in creating a lasting work for the Kingdom, thrills and blesses me."
I wondered if he had any idea this had been taking place and he replied, "I really wasn't aware that this was going on, but I'm so pleased."
Both men then paid tribute to their Godly mothers and the influence that they had on their respective lives.
K.P. Yohannan said, "Growing up in India, we had six boys in my family and I'm the youngest. My mother prayed and fasted for three-and-a-half-years, every Friday, that at least one of her sons would become a missionary. I didn't know this was going on, but this was her devout walk with the Lord, and her prayers were answered when God called me, so I'm so grateful for her life and now she's with the Lord."
Chuck Smith then responded by saying, "Well, in reality just before I was born, my sister, for all practical purposes, died as far as they could tell. She had stopped breathing; her eyes had rolled back and so my mother had taken her up to the church and the pastor said, 'Get your eyes off your little girl, and get your eyes on Jesus.' There and then, my mother made a vow to the Lord in which she said, 'If you give me my little girl back, I will give my life to serve you.' Well, that happened.
"Two months later, when I was born, the doctors informed my mother that she had a little boy and she said, 'Lord, I will fulfill my vow to you through my son.' So she started me, when I was very young, and she taught me how to read out of the large print Bible that we had. My bedtime stories were always Bible stories and so I grew up just surrounded by the Word and knowing the Word and being taught it.
"She didn't tell me of her vow, much like K.P's mother, until when she was dying and she was in our home and then she told me the commitment that she'd made of my life to the Lord when I was born. She didn't want to influence my decision; she wanted it to be the Lord that influenced me so it was just a mother who prayed that changed my life."
He added, "I can't remember waking up any morning at home, but that I heard her out in the living room praying. She was just a woman of prayer, a woman of commitment to the Lord and, really, she'll get the rewards in Heaven rather than me."
I then reminded Chuck Smith that we were standing close to where the "Big Tent" had been pitched and where so many hippies found Christ.
"Well actually those hippies are now grandparents, you know," he laughed. "So many of them are in the ministry and we've watched them grow up, but with the growing up, we have seen the Gospel continuing to just expand further and further. So the excitement of seeing the long-haired, bare-footed kids, is no longer there, but to realize that they have grown up and are doing a work that is reaching the world is just an exciting thing."
I pointed out to K.P. Yohannan that possible some bare footed kids in India where now going to be blessed with these teaching CDs.
He nodded and then I asked him what he would like to say to Chuck Smith.
"Well, somebody once asked me who were the people that have influenced me the most in my life and I tell them, my mother and then I say, Pastor Chuck Smith and the missionary George Verwer [founder of Operation Mobilization, for which K.P. once worked]," he said.
He then turned to Chuck Smith and said, "I do not know anybody on earth that I can say publicly and privately that I can follow and walk in your footsteps, but you, Pastor Chuck. This is not because of the largeness of the work, or the missionaries that have gone out around the world from Calvary Chapel. Yes, that is all wonderful, but it is just your quiet, godly, and devout walk with the Lord that has touched me and changed me and influenced me for us to start the church movement and I love you so much for that."
I then asked K.P. how large that church movement now was and he replied quietly, "We have 30,000 churches and fellowships in ten countries. When we say a church, we mean at least twenty baptized believers. In some churches, we have a thousand believers, three-hundred believers. A fellowship is anything that's less than twenty baptized people."
I concluded by saying to Chuck Smith that all this began in a tent across the way from where we were talking.
He smiled and said, "It is just so exciting what the Lord can do when we stay out of the way and let Him work."
Note to the media: A MP3 file of this interview is available for broadcast. Please send your request for it to be e-mailed to you to Dan Wooding at [email protected] and add your name and the radio station or network you represent.
* I would like to thank Robin Frost for transcribing this interview for me.
© 2007 ASSIST News Service, used with permission