Joseph Infranco
| Senior Counsel for Alliance Defense Fund
| Monday, April 20, 2009

April 20, 2009
The Day of Truth is today. It's in its fifth year, but something new in 2009 is designed to make the student-led event more relevant and effective than ever.
The Alliance Defense Fund launched the Day of Truth in 2005 as a response to the Gay, Lesbian, and Straight Education Network's so-called "Day of Silence," when students would show up at school but refuse to speak throughout the day. If asked why, participants were instructed to hand out cards saying their silence was to protest "discrimination" against persons engaged in homosexual behavior.
The GLSEN event was billed as a student event, though in practice it often morphed into a school-sponsored exercise in political correctness. In a way, the "Day of Silence" perfectly captures GLSEN's philosophy. Silence is the antithesis of communication. There is no discussion, no honest give and take, and no willingness to examine how one's choices play out in real life. Silence does not want a contrary view expressed—or any discussion, for that matter. It is not a search for truth, but rather a short-circuit in the process of civil debate.
As a result, the Day of Truth took off with meteoric interest. In the project's first year, 2005, 1,151 students participated in 357 schools around the country. By 2007, the numbers had grown to 6,964 students in 1,600 schools. In each year on the day following the Day of Silence, participating students went to school with their own Day of Truth cards and materials to provide another perspective.
The Day of Truth hit a nerve with both supporters and opponents. Opponents were struck by the sheer audacity that someone would express an opinion off the "party line." Supporters, on the other hand, were thrilled to see the issue engaged. They had watched for years as schools waded into the culture wars, politicizing the topic—usually under the cover of "tolerance." Here at last was a point of entry: how could a school allow students to voice one side of a debate and not the other? If students had speech rights, did they exist only on a one-way street with the school-approved message?
Of course, a number of schools fought back, taking the position that students could have a day of "silence," but not a day of "truth." ADF provided free legal representation for students taking part in the Day of Truth, and schools gradually got the message: schools cannot censor one side of the debate.
A funny thing happens when both sides get to speak on an issue. People start thinking and asking questions. Attorneys at ADF observed the growing demand for resources and information. Students wanted to hear from some of the many thousands of people in ministries, like Exodus International, who openly discuss how they left a life of practicing homosexual behavior. Students started rethinking the "anything goes" mantra and began considering the moral, ethical, and health considerations. They contacted groups like Exodus because they had questions, and wanted answers—not silence.
Exodus is one of those special ministries that offers hope to persons struggling with same-sex attraction or engaging in homosexual behavior. In pursuing its mission, it is simultaneously loved and loathed. The principal cause for scorn from detractors is its message that change is possible for those who want it. But in a generation obsessed with personal autonomy and rights, there is something distinctly odd about groups like GLSEN railing against this. Since personal autonomy and not being "judgmental" is so important to them, we would expect they would welcome—or at least respect—differing views. Despite well-publicized accounts of celebrities like Anne Heche and Sinead O'Connor, who left homosexual relationships and got married, many advocates of homosexual behavior continue to claim that people cannot change.
The first years of the project generated numerous requests for legal assistance. The trend, however, is that requests for information and resources is growing even larger than requests for legal help. That necessitated a change in order to make sure Day of Truth best serves the people who need it most and so that it remains a helpful and effective endeavor for the students who participate in it. ADF is a legal alliance, and not a policy or resource center. It became evident that it was time for us to pass the mantle to an organization better able to serve the growing needs.
In reviewing our options, Exodus clearly stood out. Exodus had just the right combination of know-how and compassion to take Day of Truth to the next level. Beginning this year, Exodus will head up the Day of Truth in order to do the best job of providing vital information to students. Of course, the legal role of ADF will remain in place. ADF is ready to represent students participating in the Day of Truth whose constitutional rights are violated, just like in all previous years.
There are still those who prefer silence and one party in the debate. So long as that is the case, ADF and Exodus both intend to be ready to help those who prefer to hear and speak the truth.
---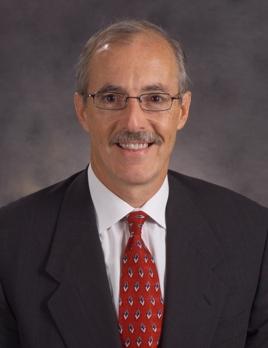 Joseph Infranco is senior counsel with the Alliance Defense Fund (http://www.telladf.org/), a legal alliance of Christian attorneys and like-minded organizations defending the right of people to freely live out their faith.