Dan Wooding
| ASSIST News Service
| Wednesday, October 5, 2011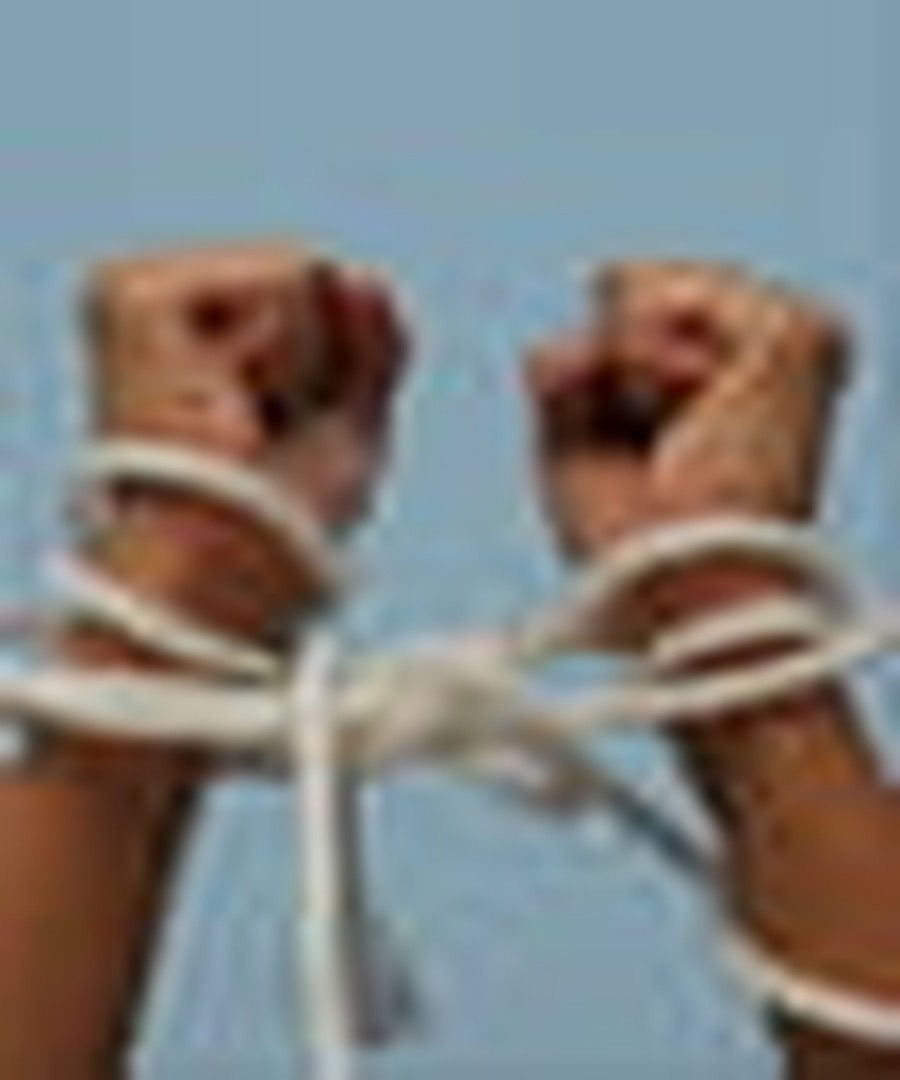 FAISALABAD, PAKISTAN (ANS) -- Two Christian groups in Pakistan -- Human Rights Focus Pakistan and Global Human Rights Defense -- have joined hands in a campaign to fight modern slavery, which they say is rampant in their country.
"Human Rights Focus Pakistan, as a partner of Global Human Rights Defense, is striving to protect and restore human and legal rights of those who are badly affected by various forms of modern slavery especially human trafficking and bonded labor," said Zohaib Newton, program coordinator of HRFP.
Newton told the ASSIST News Service that the two groups joined together to organize a "Fight Modern Slavery" rally on September 16, 2011.
At the event, Christian protestors took to the streets by the press club in Faisalabad to register their opposition to what is going on in Pakistan.
"The protest was against bonded labor and human trafficking, which are recognized as the most popular and profitable offenses in the crime industry and are also human rights violations," said Newton. "It was also to highlight the human rights of both women and children in our society.
"The preliminary objective of the rally was to create awareness among the general public about these problems, but another motive of this rally was to raise the sensitivity of these issue and the problems of the affected victims to the policy makers of government."
Naveed Walter, president of HRFP; George Clement, former member of the National Assembly and Parliamentary Secretary of Foreign Affairs; and Dr. Johnson, a social activist, were the main speakers at the event.
There were more than 200 participants in the rally who were from different walks of life, including some victims with the families, who carried slogans like "Stop human trafficking," "Stop bonded labor," "Stop child labor," "Restore human rights," "Restore minorities' rights" and "All human beings are equal."
Newton said: "The most moving part of the rally was when the two victims of modern slavery, a female named as Ms. Zubeida, and a male named as Mr. Younas, shared their life-changing experience with the general public.
"Ms. Zubeida told that she was a victim of bonded labor and slavery and her labor was demanded as a means of repayment for a loan taken by her father and that she was tricked and trapped into working for very little or no pay, often for seven days a week. She said the value of her work, according to her experience, was invariably greater than the original sum of money borrowed by her father.
"Likewise, Mr. Younas, another victim of human trafficking, also shared his story and he told that he was deceived by one of his relatives in the desire to get settled abroad."
Walter said: "Modern slavery is a serious threat to the dignity and respect of humanity. We at HFRP will continue to strive for a society which will be free of slavery, trafficking, bonded labor and other severe forms of misuse against other human being. I believe that that the government should play a positive and constructive role to combat the infection of slavery from the roots of our culture."
Clement said it was "very shameful" that in the world of globalization, information technology and sciences, women and small girls and boys were "trapped in the black clouds of modern slavery."
He went on to say: "These slaves are often treated brutally by their owners, and each and every decision in their lives are decided by their owners. In fact, these men become their godfathers. We condemn this situation and demand that it be eliminated from our society."
Dr. Johnson also condemned all of these acts and said that the time had now come "when we should and must take definite steps to discourage and depreciate these illegal acts of slavery."
Newton said: "On September 20, 2011, an awareness activity was organized at CHESS Center, Faisalabad, where a documentary film was screened. The documentary film related the true story of two innocent girls who become the victims of human trafficking and bonded labor through the plan of their closed relatives.
"One was just 9 years of age when she became the victim of trafficking. She was trapped by her uncle, who had said that he would arrange a respectful job for her, but unfortunately [she] was thrown in the field of sex industry by him. She told in the film that she tried to get out of the brothel several times but always failed because the guards caught her and beat her so brutally that she never tried again to run away.
"The second girl had a similar story saying that she got trafficked at the age of 12 years. She said that she was forced to become prostitute and when she refused to do that, she was also beaten inhumanely. The story of both girls was very heart-touching and were putting questions in the minds of participants about why these incidents took place with innocent girls and children."
At the end of the screening, Walter thanked all the participants for their active participation and said that both HRFP and GHRD would continue fighting against modern slavery and would work to make their society free from all forms of slavery and human rights violations.
He thanked GHRD specifically for funding both activities of the Fight Modern Slavery campaign.
The website for Human Rights Focus Pakistan can be found at: www.hrfngo.org.
Dan Wooding is an award-winning British journalist now living in Southern California with his wife Norma, to whom he has been married for 48 years. They have two sons, Andrew and Peter, and six grandchildren who all live in the UK. He is the founder and international director of ASSIST (Aid to Special Saints in Strategic Times) and the ASSIST News Service (ANS).
Publication date: October 5, 2011