Asif Aqeel
| World Watch Monitor
| Wednesday, May 6, 2015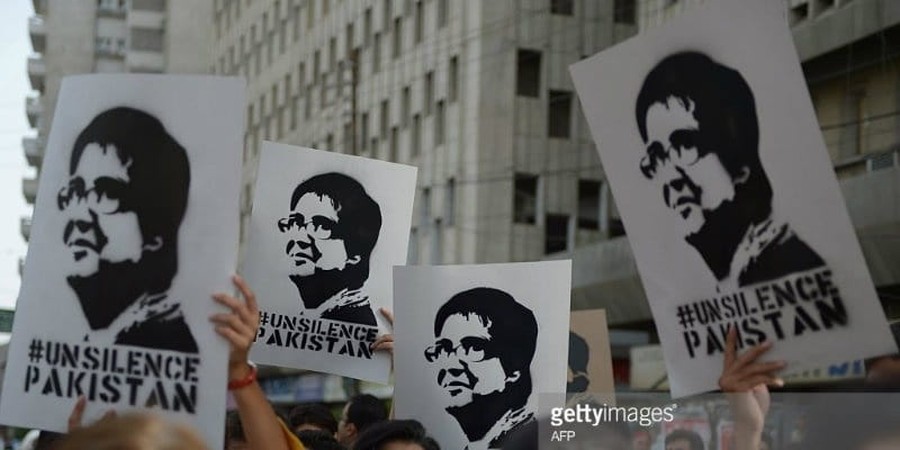 ---
The killing of a prominent Pakistani social activist has led to protests in Pakistan, two months after a Balochistan press club, which last year mourned the killing of three journalists, was ordered to expel four Christian journalists.
Sabeen Mahmud was shot dead in Karachi on 24 April, shortly after a debate, which she had organised, about alleged human rights violations in Balochistan, Pakistan's largely impoverished south-western province. Mahmud ran an organisation, The Second Floor (T2F), which she described as "an inclusive space where different kinds of people can be comfortable".
Meanwhile, in February, the press club in Quetta, the Baloch capital, received a letter claiming to have come from a new Islamist extremist group, ordering four Christian journalists to be banned.
Balochistan, the largest province in Pakistan, is about 44 per cent of the total land mass but accounts for just 5 per cent of the total population. The province, which borders Afghanistan on the west, has long faced a rebel separatist movement, sponsored, Pakistan says, by its eastern neighbour, India. But Christians say they have no link to the separatist movement. Balochistan has seen the rise of religious militancy in recent years, with recent reports of infiltration by the Islamic State.
Against this backdrop, the four journalists have taken seriously the threats against them. The letter ordered the Quetta Press Club to suspend their membership (for defaming Islam and propagating Christianity) or face the consequences.
The letter, from a group called Fidayeen-e-Islam (Islam's Men of Sacrifice), was received on 14 February. Irfan Rana, the joint secretary of the press club, lodged a report with the police the same day, but more than two months later, no progress has been made in the case.
To mark World Press Freedom Day on 3 May, the International Federation of Journalists said "journalism is under attack from several fronts across the globe in 2015, including acts of intimidation through repressive press laws, arbitrary detention as well as killings which the IFJ urges the international community to take seriously and press governments to investigate promptly".
Journalists threatened
The letter to the Quetta Press Club, written in Urdu, reads:
"Don't you feel ashamed over what a few Christian [journalists] are doing for a long time [in the press club]? We tell you that photojournalists Musa Masih, Kelvin Masih and Naseem Masih, and Geo [TV] cameraman Naseem James are spreading their faith through an unnamed TV channel. The group leader Musa Masih … is converting Muslims to infidels …. As Muslims, we warn you for the last time that it would be beneficial for you to ban from the press club blasphemers of Islam and our beloved Prophet … or else our fighters will raid the press club …. You are Muslim and we are Muslim and we don't want to cause any harm to you."
Musa Farman (wrongly identified in the letter as Musa Masih) told World Watch Monitor that no Christian TV channel was being run by any of them.
"These accusations are all baseless," he said. "It is quite possible that someone in the press club bears a grudge against us."
Farman is president of the Balochistan Photojournalist Association and also chairman of the election committee of the Balochistan Union of Journalists.
"This March, elections were held under my supervision and no one had an issue with it, so I don't know who is behind the letter," he added.
Balochistan Union of Journalists' President Irfan Saeed told World Watch Monitor that more than 30 journalists had been killed in the last 10 years in Balochistan, but no government action had been taken.
"Three journalists were killed in the press club last August but no arrest has been made in the case so far," he said.
"There are more than 120 registered members and these Christians are our brothers. I've known them for a long time and they haven't been spreading Christianity or maligning any other faith. Journalists in Balochistan face threats from separatist movements and counter-separatist movements. Despite all these challenges, we have asked our Christian journalists to take precautionary measures."
There are a relatively large number of Christians in Quetta and almost all of them are migrants from Pakistan's Punjab province.
St. Pius X Catholic Church priest Maqbool Nazir told World Watch Monitor that he too thought accusations against the journalists of "spreading Christianity" were baseless.
"These journalists were holding prominent positions in the press club for a long time so someone may want to get them removed from their position," he suggested.
"We have never heard of Fidayeen-e-Islam before, but there were rumours that there had been graffiti on walls – with this name."
Courtesy: World Watch Monitor
Photo: Protesters in Karachi on 30 April hold images of the murdered rights campaigner Sabeen Mahmuh, and demand that Pakistan is "unsilenced."
Photo courtesy: Rizwan Tabassum/AFP/Getty Images
Publication date: May 6, 2015