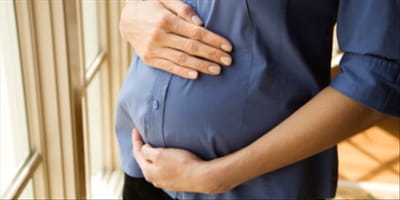 ---
(WNS) -- U.S. abortions fell 5 percent in 2009, the biggest one-year decrease in at least a decade, according to a report from Centers for Disease Control and Prevention (CDC) on Nov. 21.
While the exact reasons for the decline are difficult to pinpoint, an Associated Press report attributed the falling numbers to more people using contraceptives like intrauterine devices, condoms and the "morning-after" pill. It also said the economic recession may have led more women to be more careful because they cannot afford to get pregnant.
But the AP report didn't mention other factors, like the undeniable growth of the pro-life movement, which draws hundreds of thousand of people -- many of them young -- to the annual March of Life in Washington, D.C. in March and to other public pro-life events. Pro-life groups are also growing: 40 Days for Life started eight years ago and promotes prayer vigils in 400 cities, while participation in Students for Life has doubled in the past five years.
Another attributable factor would include the growth of pregnancy resource centers across the country, informing women they have options other than abortion. Care Net has doubled the number of its affiliated centers to 1,100 in the past decade.
The secular media has also failed to mention recent polls that found public opinion of abortion changing, with a majority of Americans identifying themselves as pro-life, with only a little more than 40 percent being pro-abortion.
The CDC study found that Mississippi had the lowest abortion rate at four per 1,000 woman of childbearing age. The state has only a couple of abortion providers and nation's highest teen birthrate — because most babies are allowed to live.
New York, second to California in number of abortion providers, had the highest abortion rate, roughly eight times Mississippi's. California did not participate in the report, which used numbers from 43 states and two cities. The researchers found that abortions per 1,000 women of childbearing age fell from about 16 in 2008 to roughly 15 in 2009. That translates to nearly 38,000 fewer abortions in a single year.
The study also found that white women had the lowest abortion rate, at about 8.5 per 1,000 women of childbearing age. The rate for black women was about four times that. The rate for Hispanic women was about 19 per 1,000.
c. 2012 WORLD News Service. Used with permission.
Publication date: November 26, 2012