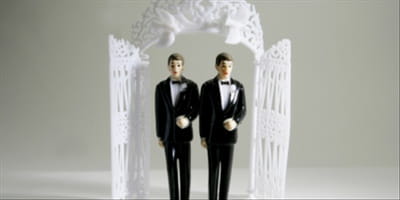 ---
(WNS) -- A national group of black clergymen is asking President Obama to reconsider his support for same-sex marriage.
In a formal letter issued on May 22, the Coalition of African-American Pastors (CAAP) wrote, "We cannot and will not remain silent while marriage, the most fundamental institution in our — and any — nation, is undermined by our own president while using Christian language and relating it to civil rights."
CAAP also is taking issue with the "unacceptable" way gay activists continually link their issues with the civil rights movement.
"For activists, politicians -- and now the highest office in the nation -- to link sexual behavior God calls sin to the righteous cause Martin Luther King gave his life for is abominable in and of itself," Rev. William Owens, Sr., CAAP's founder and president, wrote in a statement. "There is no civil right to do what God calls wrong."
Owens, who was a leader in the civil rights efforts in Nashville, Tenn., in the 1960s, also pointed out that the president may find reduced support among black voters this year: The coalition's own informal poll found 13 percent of blacks said they would "absolutely not" vote for Obama based on his support of same-sex marriage.
According to the Pew Research Center, exit polls taken in 2008 revealed that 95 percent of African Americans voted for Obama.
The Tennessee-based coalition is led by clergymen from California to New York.
Another group of black conservatives, Project 21, also disapproves of the president's stand on same-sex marriage. The organization, which is part of The National Center for Public Policy Research, aims to promote African-Americans' views in the public policy realm.
Council Nedd II, a Project 21 board member and the presiding bishop of the Episcopal Missionary Church, and Bishop Ordinary of the Diocese of the Chesapeake and Northeast, said that while he understands why homosexuals want to get married, it does not mean the church can abandon biblical principles.
"I see it as a theological, moral and biblical issue," he said. "I understand why they want to do it. That doesn't mean we should change a standard from the past 2,000 years — 6,000 years if you want to include the Old Testament. A change is not needed."
Nedd also expressed concern for pastors and other religious leaders who endorse same-sex marriage.
"There are things in scripture that can be interpreted in one way or another. Marriage is not one of them," he said. "How they can turn away now, I do not understand. If you are a Christian, be a Christian. If you are not, don't [pretend to] be one."
c. 2012 WORLD News Service. Used with permission.
Publication date: May 29, 2012