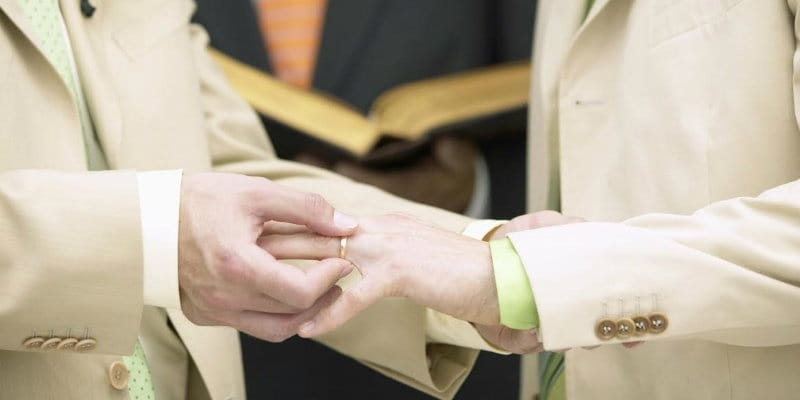 ---
Atlanta Mayor Kasim Reed fired Fire Chief Kelvin Cochran on Jan. 6 over a spat that started with a faith-based book and ended with LGBT activists demanding swift punishment.
Cochran's self-published book, Who Told You That You Are Naked?, tells the story of his faith in Christ, but also includes comments supporting traditional marriage and orthodox Christian teachings on sexuality.
During a news conference to announce the firing, Reed emphatically denied Cochran lost his job over his religious beliefs. Reed insisted he relieved the fire chief of his command because of what amounted to insubordination, saying, "This has nothing to do with his religious beliefs. It has everything to do with the decision to publish a book, with the contents of this book, without talking to your boss. Period."
Reed also said he resented the backlash he'd endured from Cochran's supporters, many of whom called the mayor at home during the Christmas holiday. He claimed more than one person called him "the antichrist."
"So this is what Chief Cochran brought to my door," Reed said.
The mayor claimed he only found out about the book late last year, though Cochran published it in 2013. Reed suspended the chief for 30 days, starting in November, while his office investigated the situation. LGBT activists lobbied for Cochran's firing. Jeff Graham, who leads the group Georgia Equality, said the chief's continued leadership would have a "chilling effect" on all city employees.
When he announced Cochran's suspension, Reed said the chief's writings "deeply disturbed" him. He said he would not tolerate discrimination at City Hall and ordered an investigation to determine whether Cochran discriminated against anyone in the fire department. He also ordered Cochran to undergo sensitivity training.
Reed has been a vocal proponent of LGBT rights throughout his time in office, although until two years ago, he favored civil unions over same-sex marriage. The Human Rights Campaign gave Atlanta a perfect score for LGBT friendliness in 2013.
Until now, Cochran has enjoyed nothing but praise from city and national leaders. He became Atlanta's fire chief in 2008 and joined the Obama administration as the U.S. fire administrator between 2009 and 2010. He also serves as a deacon at Elizabeth Baptist Church.
Although Reed claimed he didn't know about the book, Cochran said he got permission from the city's ethics office to write it. The ethics officer even told him he was free to mention his position as fire chief in the book's biography. Cochran also disputes Reed's claim that he disobeyed orders not to speak publicly about the situation during his suspension. Reed announced the disciplinary action on his official Facebook page but ordered Cochran not to speak to the media about it. He didn't, but he did share his testimony during appearances at several churches. Cochran told Fox News commentator Todd Starnes he didn't think that amounted to dishonoring his boss.
He also noted that references to homosexuality took up about half of a page of his 160-page book. Cochran and his supporters describe the campaign against him as an effort to snuff out religious liberty.
"The LGBT members of our community have a right to be able to express their views and convictions about sexuality and deserve to be respected for their position without hate or discrimination," Cochran told Starnes. "But Christians also have a right to express our belief regarding our faith and be respected for our position without hate and without discrimination. In the United States, no one should be vilified, hated, or discriminated against for expressing their beliefs."
Leaders with the Georgia Baptist Convention said Cochran's firing could spark protests across the state. It also could give new life to a religious liberty bill that died last year in the state legislature. Cochran is considering legal options but told Starnes no one should feel sorry for him.
"I'm not discouraged, and I'm not downtrodden," he said. "This is a God thing, and He's going to do great things. And He will vindicate me publicly."
Courtesy: WORLD News Service
Publication date: January 12, 2015