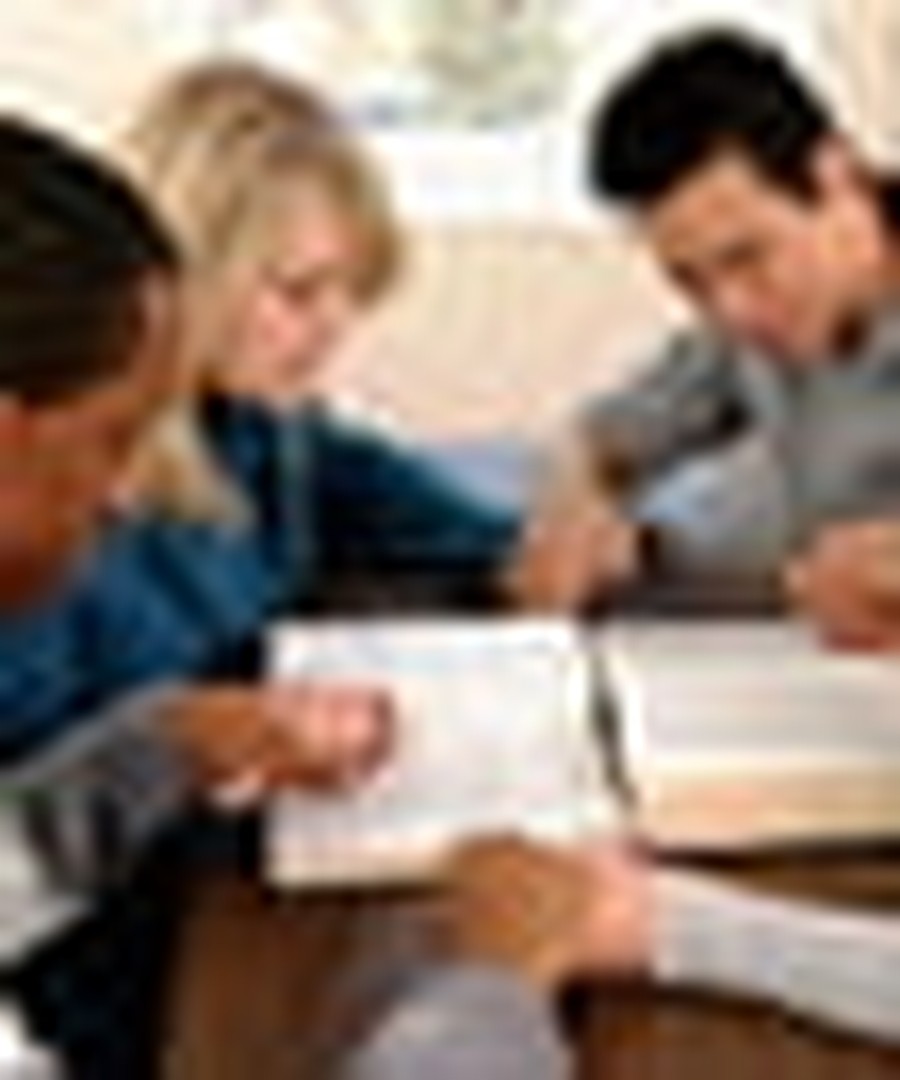 NEW YORK — On a wintry night the streets outside I.S. 52, located near the northern tip of Manhattan, are mostly empty. Inside the school, where Heavenly Visions Christian Center meets on Sunday evenings, the congregation is singing as two praise dancers twirl on stage. What's wrong with this picture?
Nothing over the past 12 years, maybe everything starting on Feb. 12. That's when a ban on religious organizations using otherwise empty schools on weekends will go into effect. Heavenly Visions has met in I.S. 52 for 12 years now, most recently paying the New York City Department of Education almost $10,000 per year for the privilege. Soon, unless others overrule the educrat edict, many churches will be homeless and many schools will be poorer.
Heavenly Visions Pastor Salvador Sabino has been desperately calling other churches, trying to find a new location. So far he is finding either a lack of space or space that isn't affordable. More than 60 other congregations are in the same fix. Sabino pastors one low-income congregation in the Bronx, another in Manhattan, and a third on Long Island. His Bronx congregation of about 1,000 may move back to a small building that can only hold about 300 people, and Sabino doesn't know how he'll preside over three or four services in the Bronx each Sunday, plus the services in Long Island and Manhattan.
The Bronx is where the battle between churches and secularists came to a legal head. For 16 years the Bronx Household of Faith and New York City officials fought over religious groups' use of public space. In 2002, a judge ruled that churches had a First Amendment right to meet inside public schools, but last year a federal appeals court ruled the ban legal. Six months later, the Supreme Court refused to hear an appeal, and the city issued the Feb. 12 move-out deadline.
The court outcome looks to hurt both church and state. New York state Education Commissioner John King recently reported that some schools are in dire straits, facing insolvency. The Board of Regents says districts are in line to spend $80 billion but are receiving only $62 billion from local, state, and federal sources. Collateral damage is also likely: Eliminating the income from renting to religious organizations means fewer jobs for custodians and guards.
The court outcome will also hurt regular Heavenly Visions attenders like 33-year-old Evelyn Gomez. She started coming six years ago after learning her 2-year-old son needed three open-heart surgeries: "I needed to talk to someone, I needed someone to pray with me, to help me spiritually." Leaders at the church supported her. They've also helped former prostitutes and drug addicts, and Gomez recalls the church helping a woman who planned to commit suicide: The woman found hope and now serves at the church.
Heavenly Visions will also be hampered in its role of cutting gang violence. Sabino, a former gang member, has effectively communicated with gang members and leaders, as has Oswaldo "Ozzy" Rabanal, one of the Heavenly Visions youth ministers. Rabanal at first grew up rich financially — "I was the kid walking down the street with a thousand dollars in my pocket" — but poor in love. Then his family lost everything and his parents divorced. He failed sixth grade and became a teenage drug user: "I would wake up late, leave school early, and spend the day drinking liquor, smoking, messing with girls — and then do it all over again the next day."
Rabanal said that life left him feeling empty and depressed. When he was 15 the Latin Kings, a street gang, offered him the chance to become the 5th Crown: That's one of the most powerful gangster positions in New York City. It was a chance to have power and respect: "I was fooled into thinking this was the best life ever." Then a friend invited him to church, including all-night vigils and a church retreat where Rabanal says he experienced God's love for the first time.
Rabanal never became the 5th Crown. Instead, he's in college, aiming for both a doctorate and a career as a professional chef. He spends time mentoring boys and men off the street and evangelizing on weekends to drug dealers who he knows are dealing with depression and hopelessness like he did. If the church has to leave its neighborhood, he asks, "Who will offer these men hope?"
Heavenly Visions also serves 200 poor individuals through its weekly food bank. Other churches also serve up hope. In southern Manhattan, members of Trinity Grace Church have served at Bailey House, a home for homeless men, women, and children living with AIDS. The Village Church on Hudson Street provides free babysitting for parents every Friday night, so they can go on a date.
City Councilman and Pastor Fernando Cabrera has been leading the charge to overturn the ban locally. He and others have hosted rallies, prayer marches, prayer meetings, and press conferences, trying to gain an audience with Mayor Michael Bloomberg. Protests in Manhattan and the Bronx have led to 50 arrests on charges such as disturbing the peace. New York Assemblyman Nelson Castro has introduced Bill A08800, which would allow "the use of school buildings and school sites for religious meetings and worship when not in use for school purposes or when such service or worship is deemed not disruptive of normal school operations."
Efforts are also underway on the Senate side. On Jan. 24 the New York state Senate Education Committee voted unanimously to bring Bill 6078A to the Senate floor for a vote. The bill stipulates that religious meetings and worship can go on in school buildings and school sites.
Some larger churches that own their buildings have remained aloof from the protests. Redeemer Presbyterian, a large church that rents meeting space from Hunter College and churches, had daily prayer meetings when the pastors were arrested and, according to a statement, "is trying to support the pastors who were affected."
Sam Andreades, pastor of The Village Church, a Redeemer daughter church, said his congregation threw a celebration party when it heard of the ban. "I think it's discrimination, but I think our response has to be different than the world's response to this type of situation," Andreades said. He said the ban gives churches a good opportunity to learn how to bear inconvenience for Christ — and he's confident that his church will find a new spot.
In the meantime, he's concerned about how the move will affect the church's community. Relationships with the local church and community have been good, he says, and the janitors and fire wardens aren't happy about the loss of overtime. Besides, he asks, "Who will tune the school's piano?"
One irony about the ban is that advocates defend it as a protection against "impressionable youth" thinking that schools are advocating particular religions by allowing worship on their premises when students aren't there. Outside an Upper West Side public school I met four 10th-graders — Sue, Michael, Tiffany, and Marcela — who spend their weekends, they say, gossiping, playing video games, and procrastinating on homework, trying to "escape school."
All four love art and have some thoughts about religion: One is excited about being a Unitarian and another isn't sure she's Catholic anymore. They're used to debating religion at school. They were surprised that a church meets inside their school, but they didn't see any problems. "This is a free country," Sue said, and Michael agreed: "If it's a benefit for the people and the environment, then why not?"
c. 2012 WORLD News Service. Used with permission.
Publication date: February 3, 2012