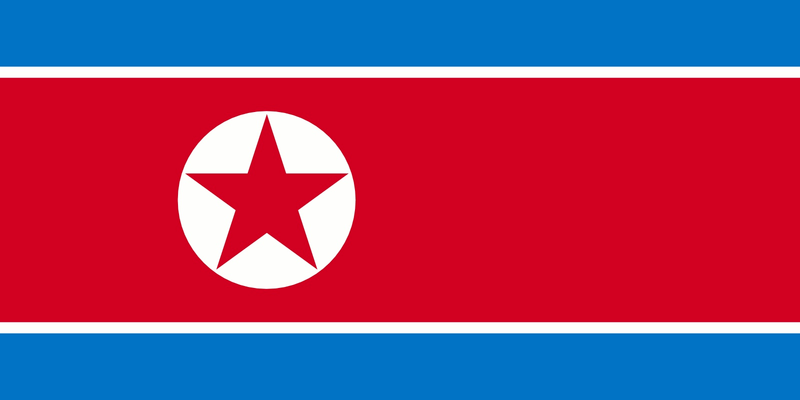 ---
Three Americans are being held captive in North Korea. During a recent interview with CNN, Kenneth Bae, Matthew Todd Miller and Jeffrey Edward Fowle pleaded for U.S. intervention in setting them free.
The North Korean government accuses all three Americans of various forms of anti-government activity.
1. What is Known About Kenneth Bae?
Bea is an American-Korean missionary affiliated with the Southern Baptist Convention. In 2012, Bea was sentenced to 15-years of hard labor of "hostile acts" against North Korea.
"I do believe that (a) special envoy need to come in order to resolve the situation I am in right now," Bae said during the CNN interview.
Born in South Korea and a naturalized U.S. citizen, Bae was leading a Christian tour group from China when he was arrested near the city of Yanji along the northeastern coast.
Facing a myriad of health problems, Bea was hospitalized several months ago, but has since been released back to the labor camp. Bae is the longest held American in North Korea since the Korean War and the only captive to be sent to the nations labor camp.
2. What is Known About Matthew Todd Miller?
Matthew Todd Miller is the second of three Americans being detained for "rash behavior" by the North Korean government.
According to the Korea Central News Agency, the 24-year-old Bakersfield, California resident was arrested April 10 for seeking asylum. Inverting his name, KCNA claims Miller tore up his tourist visa while attempting to enter the country.
"A relevant organ of the DPRK put in custody American Miller Matthew Todd, 24, on April 10 for his rash behavior in the course of going through formalities for entry into the DPRK to tour it," the KCNA said.
Miller told CNN that he wouldn't know his exact charges until he goes to trial.
"I prepared to violate the law of the DPRK before coming here and I deliberately committed my crime," said Miller. "I have already admitted my guilt and apologized to the government of the DPRK."
3. What is Known About Jeffrey Edward Fowle?
Jeffrey Edward Fowle lives on a small farm in West Carrollton, Ohio with his wife, Tatyana, and three children, Alex, 13; Chris, 11; and Stephanie, 9.
The 56-year-old entered North Korea April 29 on a tourist visa. From Miamisburg, Ohio, Fowle was taken into custody for leaving a Bible in a hotel room.
During the interview with CNN reporter Will Ripley, Fowle said, "It's been very good so far, and I hope and pray that it continues, while I'm here two more days or two more decades."
"You guys should convey my desperate situation," he said. "I've got a wife and three elementary school-aged kids that depend on me for support."
Fowle works for the city of Moraine.
According to WHIO TV, City Manager Dave Hicks claims the city of Moraine needs Fowle to return soon or face termination.
"We're going to have to do something with that pretty soon," he said. "At some point, we can't let this go on forever."
Hicks suggest the American Federation of State, County and Municipal Employees, which Foyle belongs, establish a pension to support his family.
"He's there because he chose to go there," Hicks told WHIO. "Everyone's accountable for the decisions we make."
4. What is the North Korean Agenda?
Following the attacks of Sept. 11 and later North Korea's nuclear test in October 2006, Security Council members imposed sanctions on Pyongyang, the capital of DPRK.
Some maintain the imprisoned Americans could be a ploy by the North Korean government in an attempt to loosen sanctions against the nation's drive to develop long-range missiles. Yet others contend North Korea's warheads aren't advanced enough to reach the US homeland.
Bruce Klingner. senior research fellow for Northeast Asia at the Heritage Foundation, argues North Korea deserves more attention that the administration has given.
"North Korea has likely made greater progress than perceived—if not already achieved—warhead miniaturization, the ability to place nuclear weapons on its short-range missiles, and a preliminary ability to reach the United States," wrote Klingner. "As such, the United States and its allies face a greater threat today than is widely construed."
Klingner warns that North Korea is as much a nuclear threat as Iran.
"Washington should no longer hold some sanctions in abeyance, to be rolled out after the next North Korean violation or provocation. There will be little change until North Korea feels pain and China feels concern over the consequences of Pyongyang's actions and its own obstructionism."
5. Has Washington Responded?
In news reports earlier this summer, Bea expressed that he feels abandoned.
"Bae said he had heard that the U.S. government is doing everything it can for his release but feels disappointment that there has been no sign of resolution when he is approaching two years in his stay in (the North) and that he feels abandoned by the U.S. government," according to the Choson Sinbo newspaper.
In late August, the Democratic People's Republic of Korea (DPRK) informed the United States that it had rescinded its invitation for Special Envoy for North Korean Human Rights Issues Ambassador Robert King to travel to Pyongyang August 30-31 on a humanitarian mission focused on securing the release of U.S. citizen Kenneth Bae.
"We are surprised and disappointed by North Korea's decision," said Marie Harf, deputy spokesperson of the U.S. Department of State.
Harf maintains the State Department has sought clarification from the DPRK about its decision and have made every effort so that Ambassador King's trip could continue as planned or take place at a later date.
"We remain gravely concerned about Mr. Bae's health and we continue to urge the DPRK authorities to grant Mr. Bae special amnesty and immediate release on humanitarian grounds."
Bill Richardson, a former U.S. ambassador to the United Nations, contends the three Americans are being used to broker a deal with the U.S.
"They're sending a signal, saying, 'We're ready to bargain for the three hostages,'" Richardson told CNN.
Russ Jones is co-founder of Christian News Service, a content creation and news distribution firm. He's also a media consultant to a number of cause oriented campaigns and organizations. Russ has been a guest on such programs as the Mike Gallagher Show, the Dennis Prager Show, Bill Martinez Live and Sandy Rios in the Morning. He holds degrees from the University of Missouri-Columbia and a master's degree from St. Paul School of Theology. He is married to Jackie and together they have four children.
Photo: Flag of North Korea
Courtesy: Wikimedia
Publication date: September 3, 2014