Will Maule
| ChristianHeadlines.com Contributor
| Friday, January 24, 2020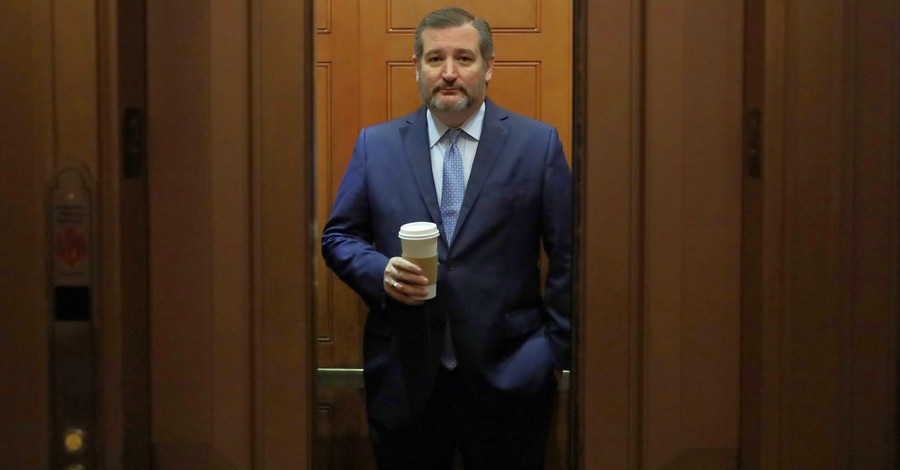 Texas Senator Ted Cruz insists that he has completely forgiven Donald Trump for the series of brutal attacks the now-President launched on him during a bitter contest for the Republican presidential nomination. Speaking Wednesday, Cruz credited his Christian faith for helping him let go of any unforgiveness he feels towards Trump, who tweeted numerous personal attacks against the Texan senator and his family.
In March of 2016, Trump tweeted a photo disparaging the looks of Cruz's wife, Heidi. "A picture is worth a thousand words," he wrote, offering a comparative picture of his wife, Melania, who is a former model.
Despite the deeply personal attacks, Sen. Cruz has become an ardent supporter of the President in recent times and insists that he holds no ill will towards the Commander-in-Chief.
"There is no doubt that forgiveness is critical to what it means to be a Christian," Cruz told ABC News correspondent, Paula Faris. "I try to forgive, certainly. As God has forgiven us, we are commanded to do the same."
Cruz added that the Lord's prayer instructs believers to forgive others, no matter what they've done. "'Forgive us of our trespasses as we forgive those who have trespassed against us,'" Cruz recited. "That is foundational. It is not easy. It is human to allow your feelings to be hurt and hold a grudge."
The Senator admitted that while politics can be tough, a strong faith can keep you on the right track.
"I do think one of the reasons I feel blessed to be a Christian is that politics can be ugly, hard work," he said. "People say nasty things. Harry Truman famously said, 'If you want a friend in Washington, get a dog.'"
Instead of harboring resentment, when Donald Trump won the 2016 nomination, Cruz said he was overcome by a sense of duty to his state of Texas. "I could have taken my marbles and gone home and said, 'You know what? My feelings were hurt and I don't like some of the things you said and did. So I am not going to vote for you,'" he explained. "I think that would have been irresponsible. I think that would have been not doing the job Texans entrusted me to do."
Cruz admitted that there are "many things Donald Trump says and does that I wish he didn't say and didn't do," but that he was determined to put personal differences aside and work to uphold the political vows he has made to his constituents.
Concluding the interview, Sen. Cruz highlighted his support in confirming the over 180 conservative judges nominated by the President over the past few years.
"[They are] judges who are committed constitutionalists who will protect the Bill of Rights and will protect religious liberty, free speech, the Second Amendment," he explained to Faris. "That is a critical promise we made to the voters, a promise we delivered on."
Incredibly, Trump's appointees now represent 1 in 4 of all circuit judges in the United States.
"After three years in office, President Trump has remade the federal judiciary, ensuring a conservative tilt for decades and cementing his legacy no matter the outcome of November's election," commented The Washington Post's national politics reporter, Colby Itkowitz, adding that Trump's conservative judicial decisions are already having "far-reaching effects on legislation."
Photo courtesy: ©Getty Images/Alex Wong/Staff
---
Will Maule is a British journalist who has spent the past several years working as a digital news editor. Since earning a degree in international relations and politics, Will has developed a particular interest in covering ethical issues, human rights and global religious persecution. Will's work has been featured in various outlets including The Spectator, Faithwire, CBN News, Spiked, The Federalist and Christian Headlines. Follow him on Twitter at @WillAMaule.
---
---