Will Maule
| ChristianHeadlines.com Contributor
| Friday, July 19, 2019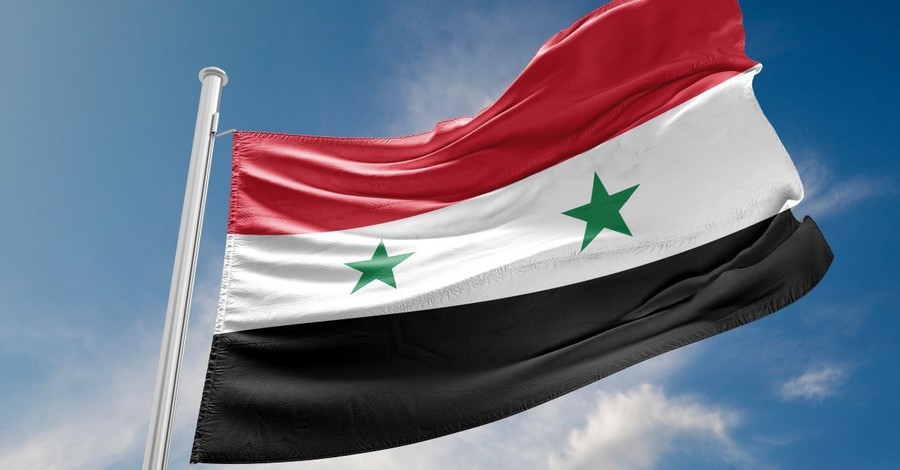 ---
Syrian Christians are calling on the United States to help protect them after Turkish troops were seen gathering on the border between the two volatile nations.
The Syriac Military Council, which is supported by the United States government, has warned of a potential Turkish offensive on the Eastern Euphrates River region in Syria, which would put thousands of Christians at risk.
"The Turkish army started to remove the wall between Turkey and Northern Syria in the Tal-Abyad area," the military council said in a statement. "Turkey has amassed its forces and its jihadist proxies at that point. It clearly aims to invade Northern Syria."
The authority told the Catholic News Service that there is "no U.S. military presence," in the area where military forces are taking up position – something that is extremely concerning for the region's Christians.
"Anywhere these troops come inside northeast Syria will be tragic, like in Afrin," Syriac Christian political leader Bassam Ishak told the outlet. Last year, Turkish-led forces captured the town of Afrin, forcing out many of the Christian-majority population.
Ishak added that the safe zone Turkey has proposed includes "areas where Kurds and Christians live."
"If Turkish forces come in, the expectation is that they will push out the inhabitants and turn the region over to extremist jihadist groups that they support, just like they did in Afrin a year ago," he said.
Now, the Syrians are asking for help from the U.S. to repel any potential attack.
Thankfully, since learning of the potentially lethal plans, the United States issued a firm warning to Turkey.
"Unilateral action into northeastern Syria by any party, particularly as U.S. personnel may be present or in the vicinity, is of grave concern," said a Pentagon spokesperson, according to Rudaw. "We would find any such actions unacceptable."
Ishak also cited the lingering historical tensions in the region, with many Syrian Christians still seeing Turkey as a source of terror – in 1915, the Ottoman Empire's genocide of Armenian Christians claimed the lives of some 1.5 million people.
"Syriac Christians and many of the Kurds who live in northeast Syria are the grandchildren and descendants of those who fled oppression and massacres in Turkey and fled to this area, considered the last safe zone from the Turks," Bassam explained. "Turkey, in their minds, is the source of terrorism."
In its statement, the Syriac Military Council concluded by posing a hard-hitting question to the United States – will it help protect these vulnerable Christians?
"We urge the Christians in the US to ask that the US Army that is present in North-East Syria will not allow the Turkish army and jihadists to invade North-East Syria," the council implored. "Will the US Army stand by idly while we are killed?"
Photo courtesy: Getty Images/HStocks