Will Maule
| ChristianHeadlines.com Contributor
| Tuesday, July 9, 2019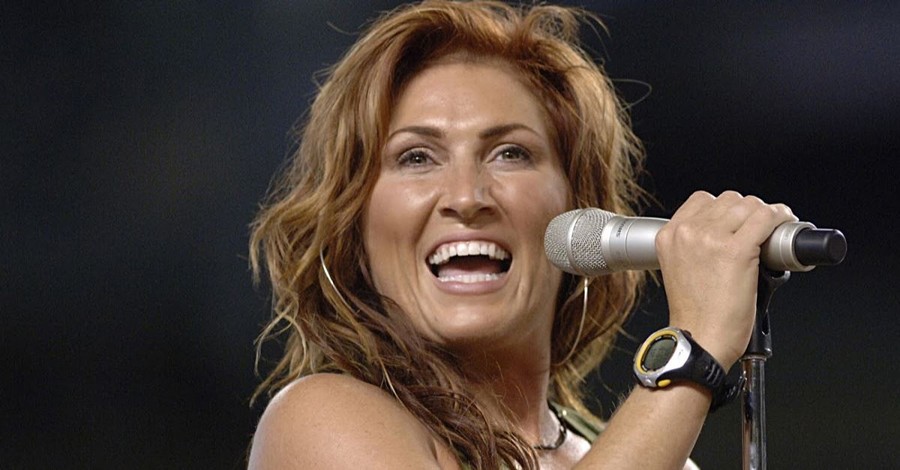 Chart-topping country singer Jo Dee Messina has recounted the powerful moment she encountered Jesus while in the middle of an arduous battle with cancer.
Messina, who has had several number-one singles in the country music genre, was hit with a series of trials during 2017. The singer was not only diagnosed with cancer but was also struck down with financial trouble and even went through a separation from her husband.
"If you've walked my life in the last five years, it has not been a typical life," Messina told PopCulture.com. "Not a lot of it goes out in press, which is great, because a lot of it's painful, and a lot of it's hurtful, and a lot of it's scary."
But it was as the now-single mom was fighting through these battles that Christ broke into her life in a profound way. "About five years ago, Jesus Christ walked onto my front porch and argued with me all day long," she explained. "As real as I'm sitting in this seat, Jesus came to my front porch and he's like, 'She's mine.'"
"I just knew it, in the middle of that, in the middle of my spirit and my soul, I'm like, 'That's Jesus,'" the artist added.
Ecstatic about her divine meeting, Messina ran across to her next-door neighbor, a Christian, to glean more information about the person of Jesus Christ.
"I know the stories," Messina noted. "I know the Christmas and Easter. He was born on Christmas, died on Easter. You know what I mean? But I didn't know Him. Just having that intimate relationship with God, and I'll sit here right in front of you and tell you He loves you more than you ever even imagine."
The country musician has been so overawed with the love of God ever since that she felt led to record a cover version of the Christian worship song, "Reckless Love."
"This message needs to be heard across the board. We cannot format God,' so I recorded it and I prayed that at some point there's a major label that is brave enough to pick it up and release it because we just did a digital release of the song," she explained.
To conclude her candid remarks, the musician said it was time to bring glory to her God in an industry that is saturated with self-promotion. "I spent my entire career, my entire life glorifying myself. It's time for Him," she said.
"He gets the glory from this point on. When you are going through a hard time in your family situation and you are diagnosed with cancer, and you don't know what's going to lie around that corner, and you have the arms of Jesus there, holding you... you never want to walk away from it."
Photo courtesy: Getty Images/Al Messerschmidt/Staff
---
---