Will Maule
| ChristianHeadlines.com Contributor
| Friday, April 24, 2020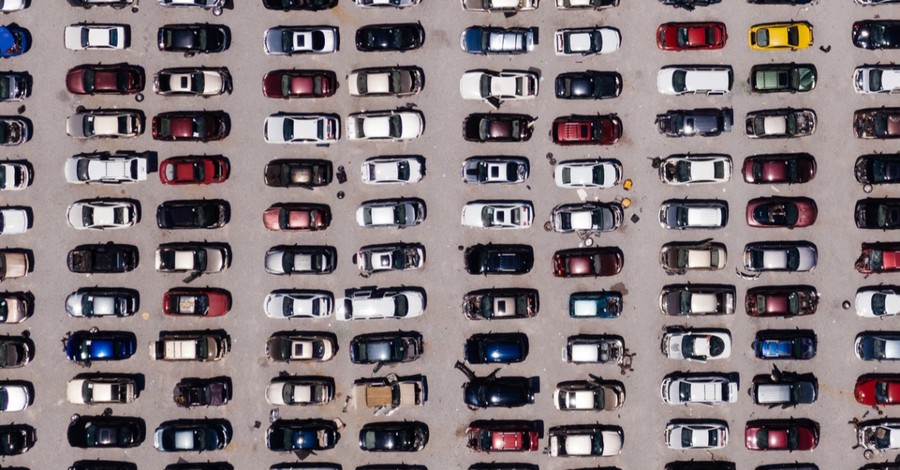 ---
A Mississippi city at the center of a row about drive-in churches has revised its policy on the issue. The Greenville City Council has clarified that the unique format of worship gathering – which has been employed by churches to protect congregants from spreading COVID-19 – is permitted providing that car windows remain fully up.
Mayor Errick D. Simmons was forced to make the revisions after the Department of Justice threw its weight behind a church that sued the city over the restriction. On April 8, around 20 members of Temple Baptist Church gathered in their vehicles were shocked to be accosted by police officers and cited with $500 fines for their behavior. Though the fines were later rescinded, the furor over the case – and what it means for First Amendment rights – continued.
Ryan Tucker of legal group Alliance Defending Freedom, which has been representing Temple Baptist, thanked the city for "dropping its unconstitutional ban."
"Public officials are right to care about public health and safety during the coronavirus crisis, but they are wrong when they treat churches more harshly than others in government orders related to it," Tucker said in a statement.
"We commend Greenville for dropping its unconstitutional ban, which prohibited drive-in church services but allowed similar types of activities, such as eating at drive-in restaurants. That overreaching ban wasn't necessary to protect health and safety. It only served to unnecessarily violate Americans' freedoms protected by the First Amendment."
Mississippi's Republican governor, Tate Reeves, previously noted that police officers had actually put the public at undue risk by forcing congregants to wind down their windows so that the fines could be administered.
"The actions taken by an over-burdensome government actually put more people at risk," Reeves said following the incident.
On Friday, the governor announced that the statewide shelter-in-place order, which was enforced back on April 3, would be lifted on the morning of April 27. "We cannot continue to make it illegal for this many Mississippians to work," Reeves tweeted. "Lives are on the line in our public health and economic crises."
Related:
Greenville Mayor Waives $500 Tickets Given to Congregants Attending Drive-In Church Service
Mississippi Church Sues City after Police Ticket Congregants Attending Drive-in Service
Trump DOJ Sides with Drive-in Church in Legal Battle against City
Photo courtesy: Kelly Lacy/Pexels
---
Will Maule is a British journalist who has spent the past several years working as a digital news editor. Since earning a degree in international relations and politics, Will has developed a particular interest in covering ethical issues, human rights and global religious persecution. Will's work has been featured in various outlets including The Spectator, Faithwire, CBN News, Spiked, The Federalist and Christian Headlines. Follow him on Twitter at @WillAMaule.