Will Maule
| ChristianHeadlines.com Contributor
| Wednesday, July 17, 2019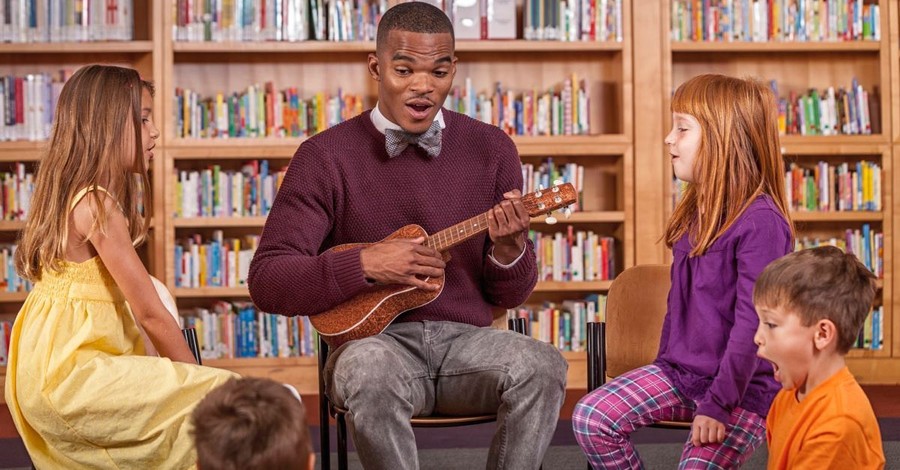 A church-run kids group has been banished from a public library after being told that they were not allowed to sing songs that made reference to Biblical stories.
The volunteers at Noah's Ark playgroup says it had been meeting at the Burgess Hill Library in the British county of West Sussex for eight years – they had never encountered any issues until now.
Despite the group serving the local community for free, library officials demanded that they move elsewhere after some parents complained that they were unhappy with the Christian message contained within the songs.
According to the Mid Sussex Times, in a statement, a spokesperson from the West Sussex County Council said: "Rhyme time sessions are held every week in all West Sussex libraries and are open to everyone including families of any faith or no faith. In Burgess Hill, a partnership was formed with a local faith group some years ago before rhyme time sessions were offered across all libraries."
However, following "feedback from families," the local authority had "decided to bring these sessions in line with the other rhyme times in our libraries which are led by staff."
"Families can continue to access faith-based activities in community venues and library staff are very happy to help anyone looking for details of where they can join these," the council added.
Many of the regular attendees were absolutely outraged at the decision to cancel the group.
"I myself was horrified to hear this news as I have enjoyed their rhyme time sessions for years with my children and I know so many other parents have too," parent Charlie Burrell told the Daily Mail.
"How can an organisation that brings people joy, especially to children, could be discriminated against in this way?
Burrell noted that he himself was a Roman Catholic and not from the particular denomination running the group. However, despite this religious difference, the father added that he "cannot imagine how anyone could find [the songs] offensive."
"May I add that the songs the library claim are offensive have the lyrics – 'Mr. Noah Built an Ark' – to the tune of old Macdonald had a farm and 'God has made a rainbow' to the tune of colours of a rainbow," Burrell said, noting that the whole situation was "political correctness gone crazy."
"It's ridiculous, my kids have always loved them at Rhyme Time," added another parent, according to The Christian Institute. "They are giving up their own time to do something nice for the local kids. If people don't like it, don't go."
Responding to the banishment, a spokesperson for The King's Church Mid-Sussex said that they were "sad that our involvement in Baby Rhyme Time is coming to an end after eight years."
"It has been a well-loved, free group for people in the local area. However, we respect the decision of West Sussex Library services and we will continue to do all that we can to serve them and our local community."
Photo courtesy: Getty Images/Jason Doiy; This is a stock photo.
---
---