Will Maule
| ChristianHeadlines.com Contributor
| Friday, December 6, 2019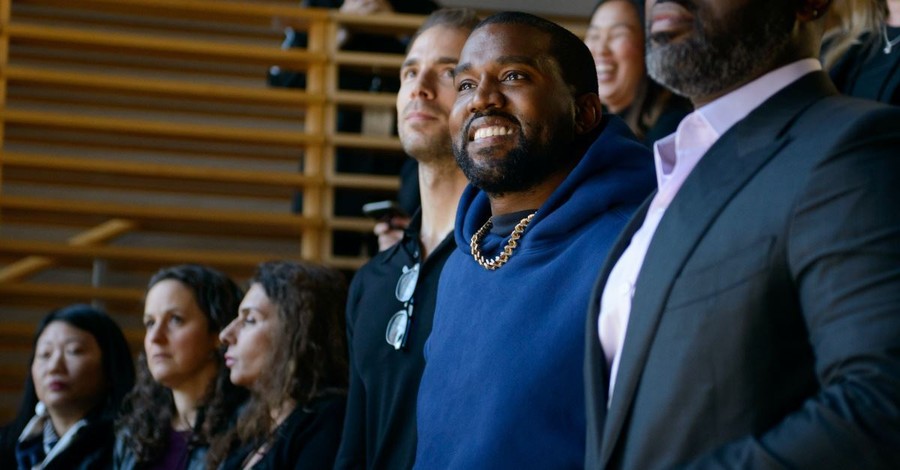 ---
Texas megachurch pastor Joel Osteen and superstar rapper Kanye West are teaming up once again to host a massive evangelical event at Yankee stadium in New York City.
The pair, who appeared together at Osteen's Lakewood church a few weeks back, will pair up to for the "America's Night of Hope" event, with Pastor Joel preaching and Kanye bringing the worship courtesy of his acclaimed "Sunday Service" choir.
You'd think that Yankee Stadium, with its 55,000-capacity seating, would be a significant step up even for Osteen, who's vast worship center holds around 16,800 people. In fact, this will be the third time the popular preacher has hosted his touring evangelical event at the venue. It will, however, be his first one in partnership with Kanye West.
TMZ reports that the event is slated for May 2. Tickets for Osteen's previous events have cost around $15, though the price is likely to be hiked up now that one of the world's most famous rappers is taking to the stage too.
West has become increasingly vocal about his faith in recent months, repeatedly testifying to having experienced a profound spiritual transformation.
"I know that God has been calling me for a long time and the devil has been distracting me for a long time," he said during his much-publicized interview with Osteen at Lakewood last month.
The artist also spoke openly about being hospitalized for mental health issues, adding that when he hit rock bottom, God "was there with me, sending me visions and inspiring me."
Admitting that he has a tendency to puff himself up a bit, West assured congregants that "the only superstar is Jesus" – a comment that was met with rapturous applause from Lakewood's faithful.
Following the enormous commercial success of his latest album release Jesus is King, Kanye has touted a follow up, Jesus is King Part II, which is set to feature iconic rapper, Dr. Dre.
Photo courtesy: Getty Images/Michael Cohen/Stringer
Related:
Kanye West Quits Secular Music: 'Only Gospel from Here on Out'
American Bible Society Ships out 10,000 Free Bibles to Kanye Fans as Requests Exceed Expectations
'What Does it Really Mean to Follow God?': Kanye West's Father Shares Answer in New Music Video
Kanye West Releases Highly Anticipated Jesus Is King Gospel Album
Jesus Is King, Part II Is in the Works, Kanye West Announces
Kanye West Announces Launch of Biblical Opera about King Nebuchadnezzar
Kanye West to Appear on Stage at Joel Osteen's Houston Megachurch
---
Will Maule is a British journalist who has spent the past several years working as a digital news editor. Since earning a degree in international relations and politics, Will has developed a particular interest in covering ethical issues, human rights and global religious persecution. Will's work has been featured in various outlets including The Spectator, Faithwire, CBN News, Spiked, The Federalist and Christian Headlines. Follow him on Twitter at @WillAMaule.