Will Maule
| ChristianHeadlines.com Contributor
| Tuesday, December 10, 2019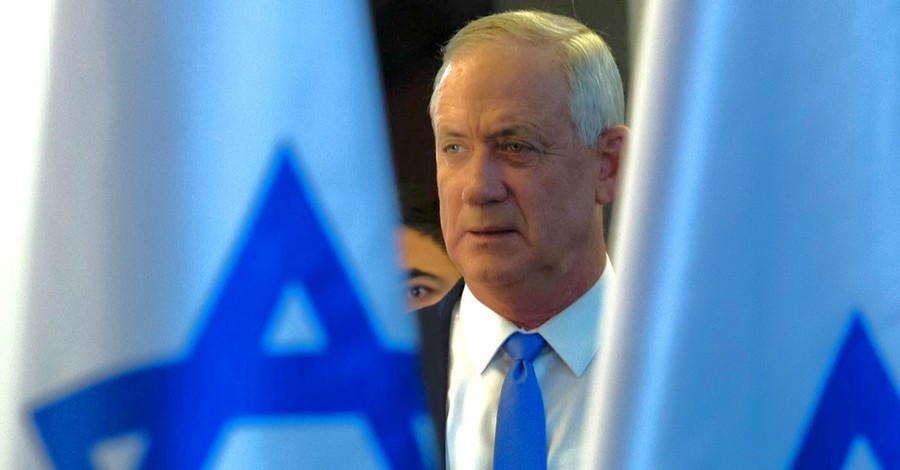 ---
The two leading political parties in Israel have agreed on a prospective date for a third election which will go ahead unless parliament can form a unity government by midnight Wednesday.
"Likud" party leader Benjamin Netanyahu and "Blue and White" frontman Benny Gantz announced the date on Monday. The two parties have been fighting head-to-head in a bid to try and form a majority in the 120-member Knesset (Israeli parliament). They have had no success thus far.
With Netanyahu currently facing bribery and fraud indictments, Gantz has requested that he not seek immunity from prosecution ahead of the election.
"You have already dragged us into elections twice because of immunity, and barricaded yourself in the bloc in order to achieve it," Gantz said at Blue and White's faction meeting, according to the Jerusalem Post. "Now you believe that additional elections will afford you the majority with which to achieve immunity. I call upon you to guarantee that you will not ask for immunity. The citizens of Israel deserve to know, before you drag them into another election, what your true intentions are."
Netanyahu quickly refused the request, calling it "hollow spin" and "a transparent maneuver." He has, however, attempted to extend a hand to Blue and White in order to achieve a functioning government.
"They refused every offer to form a wide unity government," the embattled Prime Minister insisted. "Now, when there are only two days left, they are demanding conditions merely to talk."
MK Yair Lapid, Gantz' deputy, said that he still hoped an agreement could be reached to circumvent a tiresome third election. However, if the country does head to the polls, Blue and White will back Gantz as their sole candidate for Prime Minister.
"We still hope we can prevent elections," Lapid said, according to the post. "If there are elections, we've decided that this time there won't be a rotation agreement. We will go together, all of us, a large and united Blue and White behind Benny Gantz, our candidate for prime minister."
Netanyahu, on the other hand, has agreed to hold a leadership election within his own party should an election be called.
"The prime minister won't oppose primaries. If there are general elections there will be primaries for the Likud leadership and Prime Minister Netanyahu will have a big victory," Likud said in a statement Monday, according to the Times of Israel.
With all this in mind, a third election looks to be a near certainty at this point.
"I don't believe a third election can be avoided at this stage," Emmanuel Navon, a senior fellow at the Jerusalem-based Kohelet Policy Forum, told the Washington Post. "Neither Netanyahu nor Blue and White have an interest in joining a government based on conditions laid by the other side."
Related:
Israeli Lawmakers Have Yet to Form Unity Government despite Looming Deadline
Benjamin Netanyahu, Benny Gantz Fail to Form Majority Government, Israel May Face Third Election
Photo courtesy: ©Getty Images/Amir Levy/Stringer
---
Will Maule is a British journalist who has spent the past several years working as a digital news editor. Since earning a degree in international relations and politics, Will has developed a particular interest in covering ethical issues, human rights and global religious persecution. Will's work has been featured in various outlets including The Spectator, Faithwire, CBN News, Spiked, The Federalist and Christian Headlines. Follow him on Twitter at @WillAMaule.