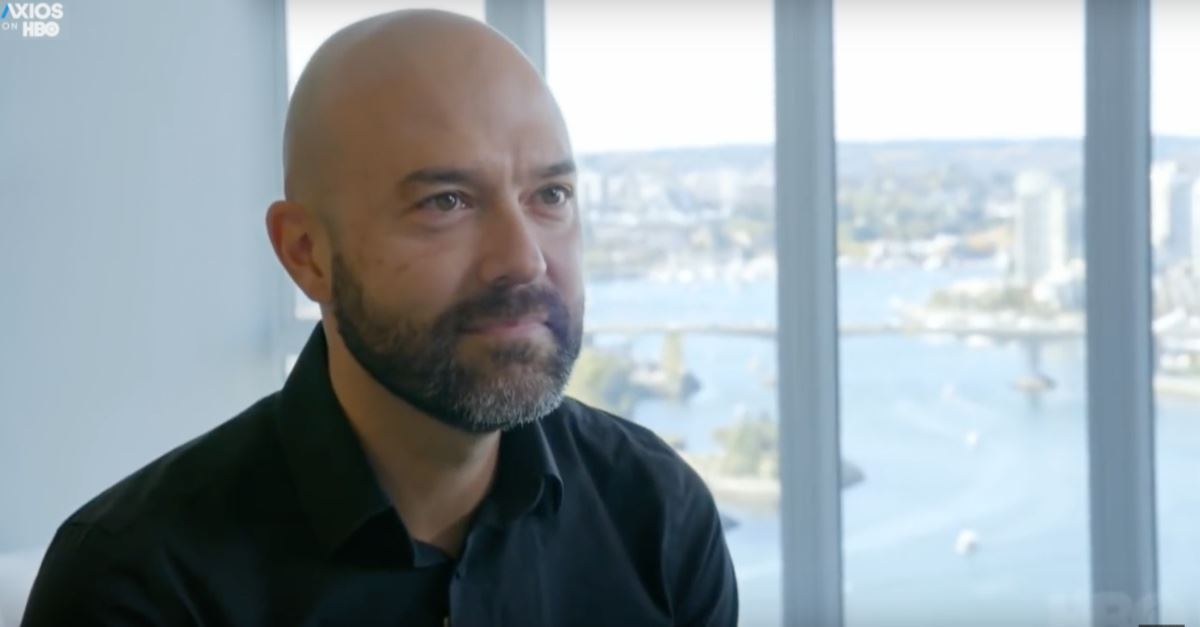 ---
Former evangelical leader and author Joshua Harris shared that when he denounced Christianity, he essentially "excommunicated" himself from the church.
Speaking to Axios on HBO, the bestselling author of the controversial book "I Kissed Dating Goodbye," said that he came to the realization that he could not continue to be a part of his faith community and left on his own accord.
"If you're not living according to the teaching of the Bible, and you're living in unrepentant sin, then you have to be put out of the church," he explained, noting that, as a pastor, he would excommunicate members of his church if it was clear they weren't living according to the teaching of the Bible.
"I came to a point of recognizing that I'm not living according to this ... And I held other people to this standard ... I excommunicated myself, essentially," he admitted.
When asked what he believed "unrepentant sin" was, Harris gave the examples of getting an "unbiblical divorce," having an affair or "living a gay lifestyle." When asked what his unrepented sin was, Harris declined to expand, though according to Axios he said, "oftentimes, that's related to sexuality."
The former church leader, who now runs a branding agency, added that he did not want to give certain groups of Christians the satisfaction of kicking him out of their "circles" should he reveal more about his personal life.
"It's like if the answer to the question of my sexuality puts me inside or outside of your circle, accepted or unaccepted, I don't want to be friends, you know? F— you and f— your circle," he explained. "That's how I feel. And so that's why I don't feel any need to answer that question."
Speaking more broadly about his public rejection of a mainstream form of evangelical Christianity, Harris noted that "all the ways I had defined faith and Christianity … I was no longer choosing to live according to those." He clarified that he was referring to his recent divorce.
In recent months, Harris has vehemently denounced his own book and apologized for the hurt he feels it caused. "I apologized for it. I unpublished the books. I pulled the books off the market," he told Axios. "But you can't give people [back], you know, years of their life."
Photo courtesy: Axios on HBO
Video courtesy: Axios
---
Will Maule is a British journalist who has spent the past several years working as a digital news editor. Since earning a degree in international relations and politics, Will has developed a particular interest in covering ethical issues, human rights and global religious persecution. Will's work has been featured in various outlets including The Spectator, Faithwire, CBN News, Spiked, The Federalist and Christian Headlines. Follow him on Twitter at @WillAMaule.