Will Maule
| ChristianHeadlines.com Contributor
| Tuesday, September 3, 2019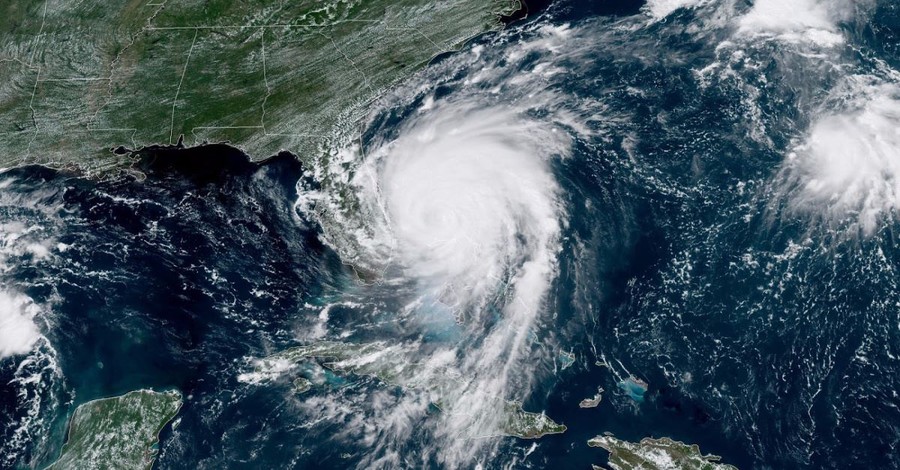 ---
Hurricane Dorian has continued to devastate vast swathes of the Bahamas as it edges northwest towards the east coast of America.
The vicious weather front has caused an absolutely staggering level of flooding across the series of islands, with the Grand Bahama International Airport and the town of Marsh Harbour on Abaco Island being completely submerged in water.
As it arrived in the region, the hurricane had whipped up winds of over 185 mph and built into a lethal category five storm, according to the BBC. Unfortunately for residents of the Bahamas, Dorian is not moving on very quickly. Indeed, the most recent update from the US National Hurricane Center (NHC) located Dorian just north of Grand Bahama, which is home to roughly 50,000 people – the storm has moved just 12 miles in an entire day.
Authorities in the Bahamas have logged countless distress calls, with many desperately trying to escape flooded homes.
"We stuck right here, please pray for us," one woman could be heard saying in a video shared by WFLA reporter, Josh Benson. "Pray for Abaco, please, I'm begging you. My baby is only four-months-old. Our apartment building.. the whole roof came off."
Fox News reported incidents including a 5-month-old baby stranded on a roof and a grandmother who was forced to cut a hole in a roof to escape rising floodwaters with her six grandchildren.
"We are in the midst of a historic tragedy," Prime Minister Hubert Minnis said in response to the news of five confirmed deaths. The damage and devastation, he said, was "extensive."
Kevin D. Harris, the director-general of the Bahamas Information Center told the New York Times that the islands have seen "unprecedented levels of water."
"We are already hearing from residents that whole towns have been wiped out and devastated," Harris added. "This is going to be a big search-and-rescue and rebuilding effort. I don't think we have seen anything as bad as this. This one is for the history books."
The hurricane is expected to linger over the Great Bahama area until around midnight this evening. While it has now been downgraded to a Cat 2, Dorrian still poses a great threat to the coastal regions of several southern states.
"I've spoken with @GovRonDeSantis & have approved the @AlabamaNG to send up to 50 support personnel to Florida, should the need arise," Alabama governor, Kay Ivey, tweeted Tuesday. "We are proud to help Florida as they brace for potential impact from #HurricaneDorian"
According to the Weather Channel, by Wednesday, "storm-surge flooding, beach erosion and damaging winds are all possible" across the coasts of northeastern Florida, Georgia and southern South Carolina.
On Friday, it is anticipated that the hurricane will exit off the Northeast Seaboard, bringing potentially heavy rain to Virginia Tidewater, Delmarva Peninsula, Jersey Shore, Long Island, Nantucket, Martha's Vineyard and Cape Cod before heading into Canadian waters.
Photo courtesy: Getty Images/Handout