Will Maule
| ChristianHeadlines.com Contributor
| Tuesday, September 10, 2019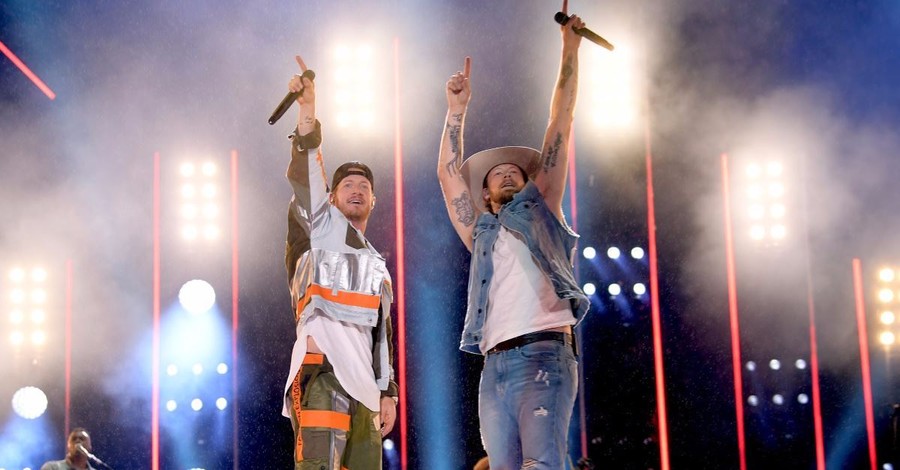 Country duo Florida Georgia Line has invited internationally renowned worship leader, Chris Tomlin, on stage at one of their concerts.
The country star's Atlanta, Georgia show took a very unique turn when the pair took a pause between songs before announcing that they would be trying something new.
"We get to do something we've been looking forward to a long time now. We've never done this before," vocalist Tyler Hubbard explained, according to Fox News.
"When we were coming up, playing shows... a lot of the time we were leading worship in church and singing songs to Jesus... a lot of those songs were written by this guy we're about to bring out for you guys tonight," Hubbard continued. "This is probably one of the coolest moments for us. Truly a full circle God-thing."
Hubbard added that the Lord was "truly moving in our industry."
Then came the big announcement: "I mean God's been moving in our life, in our community, and in our industry and we just want to do something special tonight and bring one of our good buddies, Mr. Chris Tomlin."
The crowd went absolutely berserk, as the "Our God" singer sauntered out onto the stage.
"This is crazy," Tomlin exclaimed to the crowds. "I've sung this song all over the world and being here tonight with these two brothers...we're just going to have a moment to give God praise in Atlanta." Tomlin went on to lead the crowd in two worship songs, "How Great Is Our God" and "How Great Thou Art."
"Thank you, Jesus. Thank you, Chris Tomlin," the country pairing concluded as Tomlin headed off stage.
Many responded on social media to show their appreciation for the wonderful moment of worship.
"I'm still in awe to have been apart of that moment!!" one person wrote. "It was amazing I'll never forget it!"
"This was AMAZING!!" another added. "Gave me chills watching! We sing this song at my church on Sundays."
Following the appearance, Tomlin posted footage of the performance on Instagram, noting that he would "never forget this moment."
"So excited to see what comes next…" he added.
Photo courtesy: Getty Images/Jason Kempin/Staff
---
---