Will Maule
| ChristianHeadlines.com Contributor
| Tuesday, November 26, 2019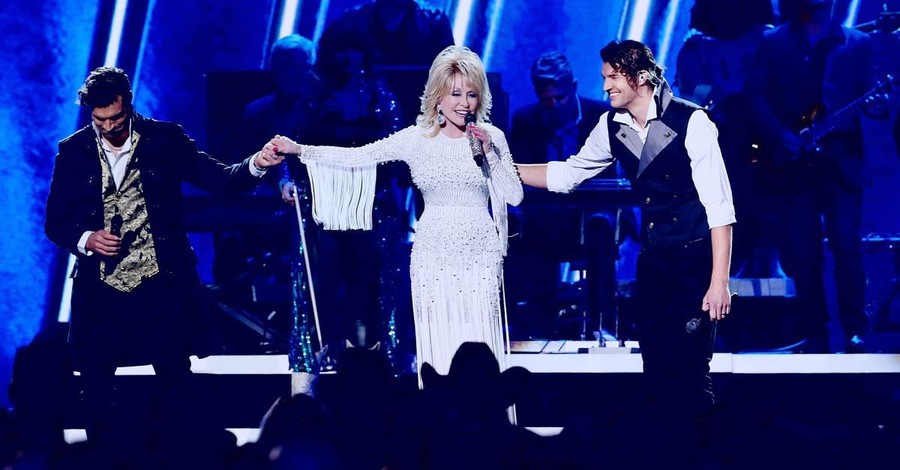 ---
Iconic singer-songwriter Dolly Parton and popular Christian group For King and Country have been nominated for a Grammy Award for the "Best Contemporary Christian Music Performance and Song." The artists were nominated for their performance of For King and Country's "God Only Knows." Originally released by the duo in 2018, "God Only Knows" was reimagined in 2019 to feature Dolly Parton.
Parton, a committed Christian, posted the exciting update to her Instagram. "What incredible news to be nominated for two Grammy Awards!" she wrote. "It's always such a sweet thing when your peers recognize and celebrate the music you make. To have a nomination with Linda Perry for "Girl In The Movies," the song we wrote together for Dumplin' means so much. And then to share another with my new friends Joel and Luke Smallbone from @forkingandcountry on our duet "God Only Knows"...well, I am one happy girl today!"
Parton has been increasingly open about her faith in recent years. In an interview with PEOPLE last week, she explained how God guided her decisions during the early part of her career.
"I will know it if it's wrong," she said of her early choices, after receiving relentless criticism for her image as she attempted to break into the industry. "I will know it because I'm that in tune with myself and that in tune with God."
Of her foray into the Christian genre, Parton noted that she "just felt like God was calling" her to that particular type of uplifting music.
"I've always felt like my music was more my ministry than a job," she added. "I just feel that this day and time, we need more people that are in a position to help to try to do something, if they can, to brighten the world a little bit. That's what I'm hoping to do now."
Parton said she "felt really blessed" after praying for more opportunities "to do more faith-based things or at least more uplifting music."
"Then right out of the blue came King and Country and their 'God Only Knows.' And then the Zach Williams song, 'There Was Jesus.' All three of those just came and I went, 'Well, that must be an answer.' I've got three faith-based songs out now, which I feel very good about," the singer explained. "Whether you believe in God or not, we need to believe in something bigger and better than what's going on because we're not doing too hot. We need to try to do a little better," Parton concluded.
The 62nd Annual Grammy Awards show is set to air on CBS on January 26.
Photo courtesy: Dolly Parton/Getty Images/Terry Wyatt/Stringer
Video courtesy: For King and Country