Will Maule
| ChristianHeadlines.com Contributor
| Wednesday, September 18, 2019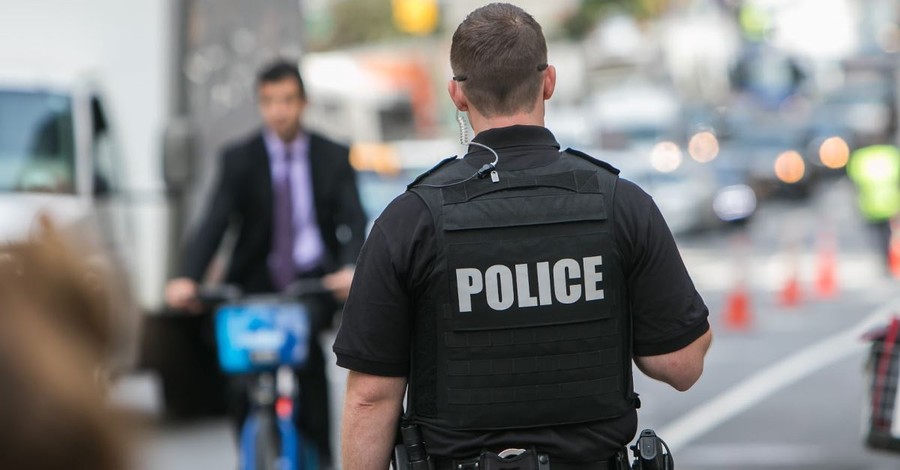 A Detroit police officer has been praised for his kindness after helping a homeless man shave his beard.
Stanley Nelson, 62, was attempting to freshen up his facial hair in the pouring rain outside Comerica park after a woman gifted him a set of toiletries. But with no mirror or running water to hand, Stanley was struggling to get the job done. That's when police officer Jeremy Thomas spotted the man and immediately offered a helping hand.
"He had shaving cream on his hands, his coat, his face, his eyes," Officer Thomas explained to WXYZ. "So I walked up and said 'Excuse me, sir,' and … he said 'I'll leave, I'll leave,' and I said 'No, do you need some help?'"
After convincing Nelson to stay, this tender-hearted officer went about helping him get a clean shave. The beautiful moment was captured by an onlooker, Jill Metiva Schafer, who snapped photos of the encounter and posted them to Facebook. "What a great Detroit cop!!" she wrote. "This is right outside Comerica park. The game was a rainout but this officer went way above and beyond to help this man shave!!!"
Many responded to the post with words of appreciation. "Thank you, for capturing this photo of a Detroit Police officer doing a good deed," one person wrote. "They get some much bad coverage and it's not always warranted."
Later in the day, Nelson caught up with reporters to express his gratitude to the officer for such a wonderful gesture of compassion.
"That was beautiful, what he did, and God is gonna bless him for doing that for me because he didn't have to do that," Nelson told WXYZ. "I really appreciate [it] because, you know, I'm going through my thing and I feel bad about myself, you know? But I'm gonna be alright."
What an amazing thing! God bless this officer for his willingness to help the needy.
Photo courtesy: Getty Images/Roman Tiraspolsky
---
---