Will Maule
| ChristianHeadlines.com Contributor
| Monday, June 24, 2019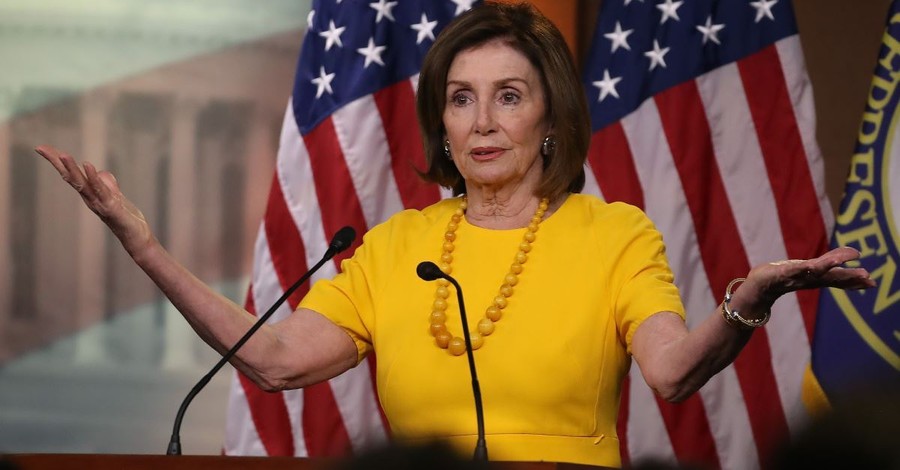 The Democrats have finally agreed to approve at least a small part of President Trump's emergency border funding, in order to deal with the spiraling humanitarian crisis.
The decision was announced by Speaker Nancy Pelosi Sunday, just a day after President Trump agreed to halt a series of scheduled deportations due to take place over the next fortnight. Though this injection of cash should aid the situation on the border to some degree, the two parties are still far from finding any enduring consensus on the issue.
"This legislation provides urgently needed humanitarian assistance for families, including funding for food, shelter, clothing, medical care and legal assistance, and will relieve the horrific situation of overcrowding and help prevent additional deaths," Pelosi explained, according to the Washington Times.
The speaker went on to take a quick shot at the President, blaming him for the crisis which has seen thousands of migrants held in sprawling detention centers. "The president's failed policies have exacerbated the situation at the border, where vulnerable children endure inhumane conditions that threaten their health, well-being and sometimes, tragically, their lives," the leading Democrat fumed.
Trump has been at odds with the Democrats over the controversial issue ever since taking office. The President has continued to assert his belief that the border is a matter of "national security," and has renewed calls for the building of his infamous wall. In recent days, Trump has been sharing video clips on Twitter of the wall being manufactured and erected on the southern border.
Indeed, despite fierce political opposition to his plans, Trump is making headway on the issue of funding. Last week, the Senate cleared a staggering $4.6 billion emergency spending bill through committee with relative ease. In addition, the Mexican authorities have been ramping up operations on their side of the border in an attempt to deter migrants from attempting to cross into the United States illegally.
"Mexico has done more to secure our border in 10 days than Democrats in Congress have in 10 years," Vice President Mike Pence told CNN's Jake Tapper at the weekend. "The time to put Americans first is now, we must act to fix the crisis on the border!"
Photo courtesy: Getty Images/Mark Wilson/Staff
---
---