Will Maule
| ChristianHeadlines.com Contributor
| Wednesday, November 13, 2019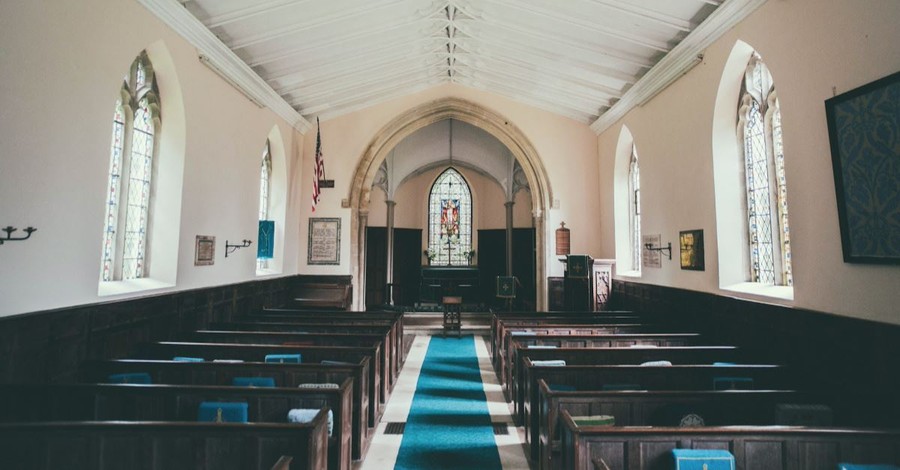 ---
A Church in Minnesota has taken the controversial decision to remove a large embroidery from its sanctuary after the leadership deemed it to be racially insensitive.
Plymouth Congregational Church of Minneapolis voted to back the leaders in the decision to have the "First Thanksgiving" embroidery taken down, despite it being on display since 1974.
In an email obtained by the Christian Post, the church explained that the "Churchmen in the New World" tapestry was taken away as a result of the leadership's "commitment to racial justice and our desire to be inclusive of all people's history."
"We may differ on how that can be done, but the shared commitment has been visible at Plymouth from the beginning," they added. "[Sunday's] vote is not the conclusion of our work but the continuation of work started at the inception of this church. Every generation is responsible for how this gets carried out."
According to the Star Tribune, the embroidery depicts "Pilgrims and Native Americans gathered around a table," which the church sees as historically inaccurate and insensitive to Native American history. They are also disturbed by the presence of "a slave ship with people being led away," the outlet noted.
"We made a commitment at our church a couple of years ago to really look at racial justice issues," said Paula Northwood, the church's acting senior minister. "We could see, OK, our white privilege has kept us from experiencing these images in a way a person of color would. For many of us, it took the blinders off."
Missed meetings, presentations or sermons about the embroidery, "Churchmen in the New World"? Find them on this webpage: https://t.co/pT4DRDUUBk
also see our front page for links to resources. pic.twitter.com/RFMAFiSNOE

— Plymouth Church (@PCCmpls) October 30, 2019
Not everyone agreed with the action. Indeed, some 182 congregants voted against the decision. "From our perspective, art is intended to raise questions, to challenge and be challenged," said long-standing member, Dobby West. "It is far better to use these embroideries as a way of eliciting discussion, of educating."
Northwood, however, insisted that, because people were experiencing trauma as a result of the wall hanging, swift action had to be taken.
"You don't expect to go into a church and have trauma triggered — which is what we have heard from people," she said. "And now that we've heard it, we can't unhear it. We have to respond to it."
Photo courtesy: Unsplash/Joseph Pearson, this is a stock photo.