Will Maule
| ChristianHeadlines.com Contributor
| Thursday, August 8, 2019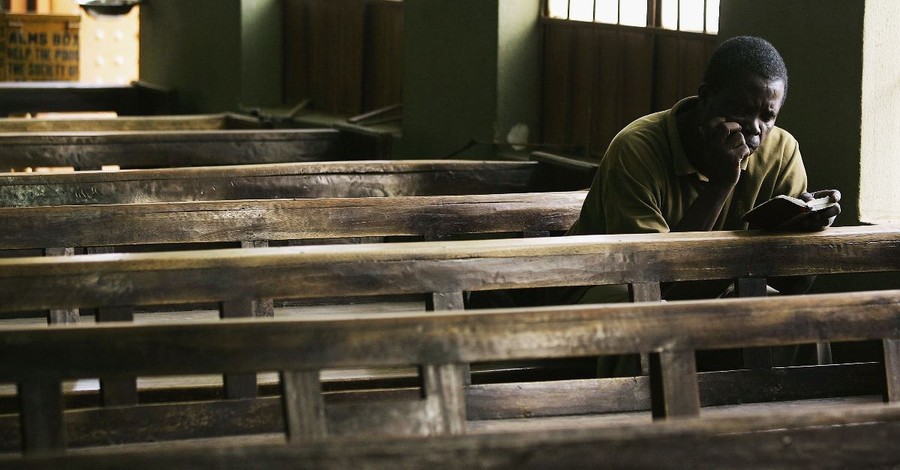 A Nigerian pastor has been killed in cold blood while traveling along a dangerous stretch of highway with his wife and child. Kaduna pastor Jeremiah Omolara of Living Faith Church was gunned down and his wife was abducted when militants stopped the family's car on the notorious Abuja-Kaduna Highway Sunday evening.
According to Nigerian outlet The Punch, the pastor's son was miraculously able to escape the brutal assault. The captors, however, are demanding a staggering $137,500 ransom for the release of Omolara's wife, whose life is currently in grave danger.
The chairperson of the Christian Association of Nigeria's Kaduna chapter, Joseph Hayab, confirmed the details of the horrific incident and urged security forces to do more to protect the Christian population in light of a spree of additional attacks.
"Now the Living Faith Church pastor was killed along Kaduna-Abuja in the presence of his wife, who was later abducted," Hayab explained, according to the Daily Post Nigeria. "That tells you that the new trend is to attack us in our homes or in our churches or on the roads. We are just not safe anywhere and we are asking the same question we have been asking: 'where are our security agencies?'"
Hayab continued to plead with security agencies to help the Christian population, which remains under siege from militants, including the fierce Islamic terror organization Boko Haram.
"Are we being told tactically that we should defend ourselves?" Hayab asked. "If we start defending ourselves, it means that we no longer have security or we no longer have government. Or is this government only for those they love and they don't care about others?"
On Wednesday, two female Boko Haram suicide bombers killed three civilians and wounded eight more after detonating their explosives while walking through crowds in the town of Mafa, according to the Defense Post.
Boko Haram's vicious war against anything non-Islamic has claimed the lives of more than 30,000 people over the past decade, according to the BBC. Indeed, with new links developed with the so-called Islamic State and a rejuvenated mission to kill and destroy, the heavily-armed group appears to be going nowhere anytime soon – unfortunately, this means that the threat to Nigerian Christians is likely to remain extremely high. 
Photo courtesy: Getty Images/Chris Hondros/Staff
---
---