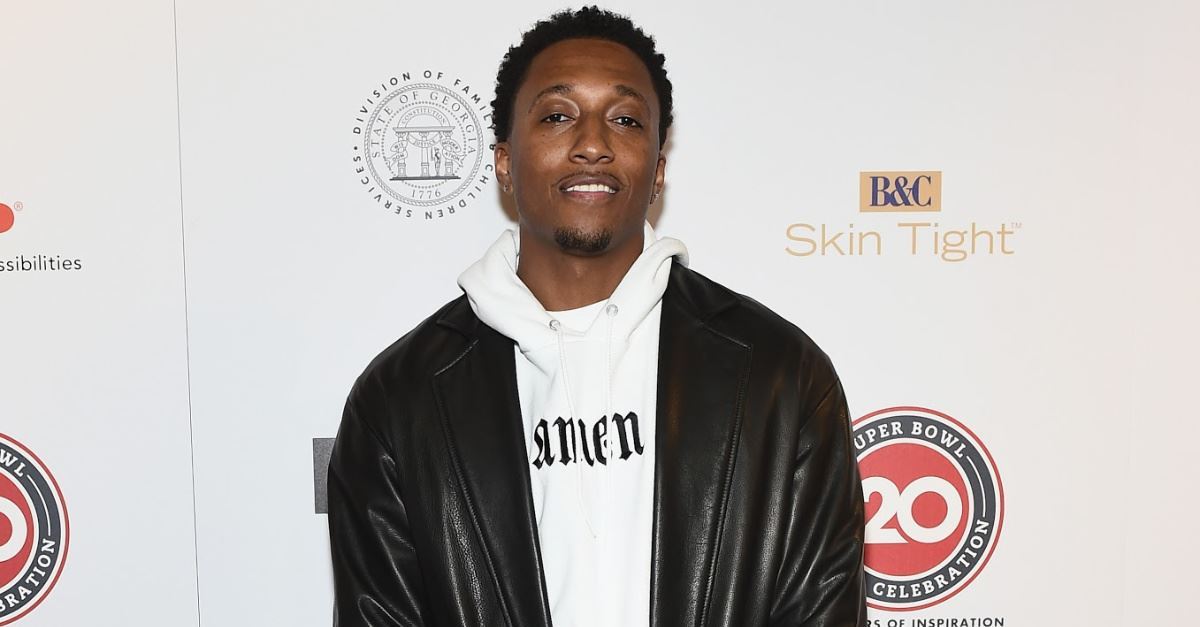 ---
Popular Christian recording artist Lecrae has shared footage of himself being baptized in the Jordan River.
"Today we got baptized in the Jordan River. The one John baptized Jesus in... Getting baptized in it was an incredible experience for me," he wrote on Instagram alongside a powerful video of the momentous occasion. "I love the Jordan because of all the symbolism it holds," he added. "It was the border of the promised land. It was the picture of safety and security. Getting baptized in it was an incredible experience for me."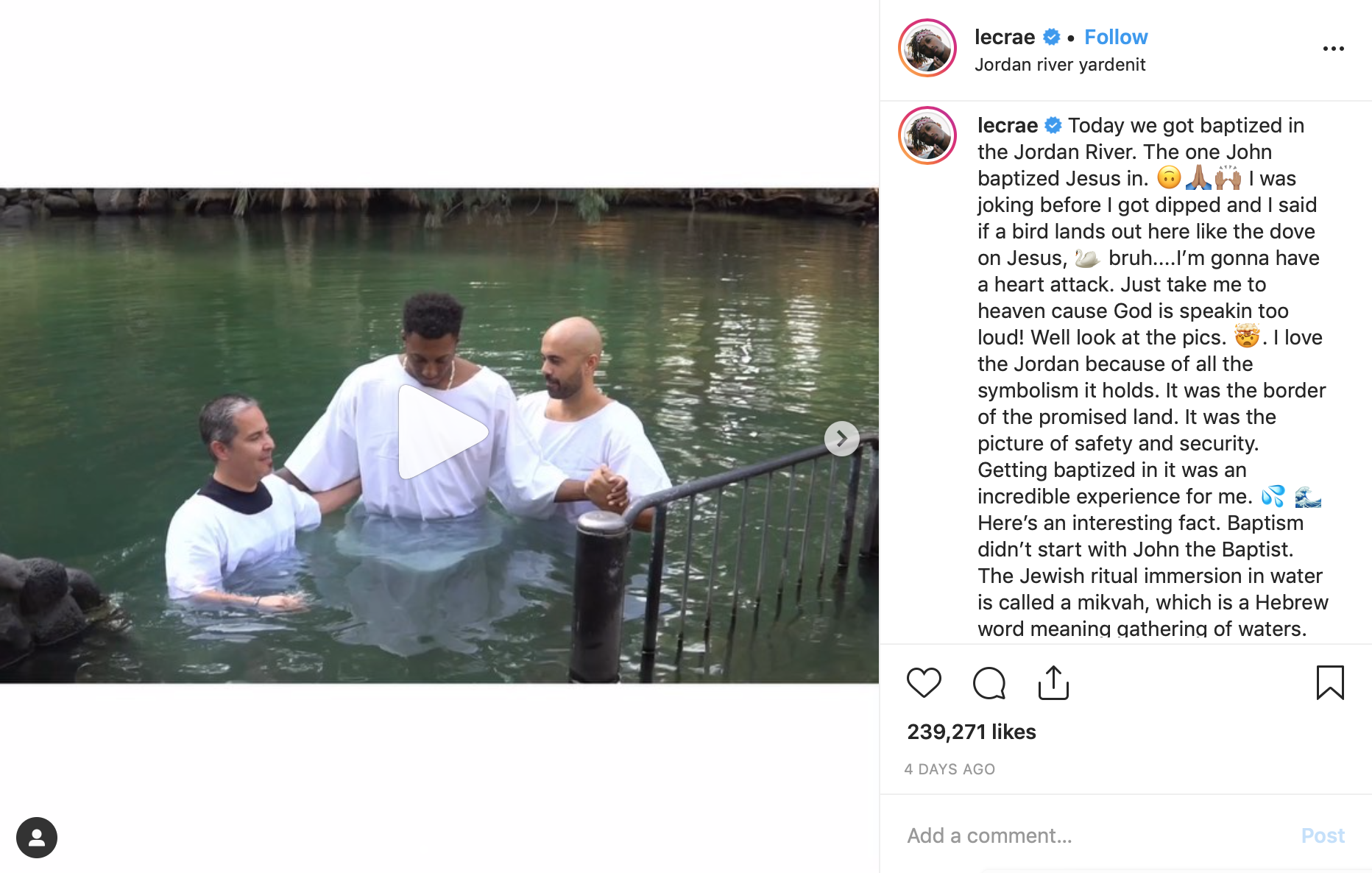 The rapper went to eloquently explain the true meaning of baptism as a symbol of new creation and spiritual cleansing. Indeed, those who choose to get baptized are submerged underwater and resurface as having been cleansed by the blood of Christ. As the Apostle Peter wrote, "this water symbolizes baptism that now saves you also—not the removal of dirt from the body but the pledge of a clear conscience toward God. It saves you by the resurrection of Jesus Christ." -- 1 Peter 3:21.
Lecrae noted that the "Jewish ritual immersion in water is called a mikvah, which is a Hebrew word meaning gathering of waters."
"Immersion in a mikvah also represents death and resurrection. When you come back out of the water, you come back to life as a new creation," he explained.
Not stopping there, Lecrae continued to share a wonderful message of personal testimony of becoming new in Christ. "When I was immersed into Christ (not just water) I also become a new creation," he said, before quoting 2 Corinthians 5:17:
"Therefore, if anyone is in Messiah, he is a new creation; old things have passed away; behold, all things have become new."
The artist concluded, "The more you learn the Jewish roots the more truth comes alive."
Many responded to his post with congratulatory messages. "So cool!" wrote megachurch pastor and Justin Bieber's mentor, Judah Smith. "Those words have power," another added, "thanks and Godbless you bro!"
Lecrae has been sharing other pictures and messages while on his pilgrimage to the holy land. "I had a dream about the dome of the rock when I was 17. Didn't know much about it but I knew something sacred was there," he wrote alongside a picture taken from the Mount of Olives, looking out over the Old City of Jerusalem.
"It's the spot where the holiest place in the temple was. Where Abraham was about to sacrifice Issac. But it's also a reminder that I am now the temple. God dwells in me and all who trust the messiah. Here's a drink to that."
The award-winning musician also hinted that his journey to so many sacred sites is likely to impact his future music releases. "Can't be baptized in the Jordan river and make the same old music," he wrote on Twitter. "This new album is gonna be special."
Can't be baptized in the Jordan river and make the same old music. This new album is gonna be special. pic.twitter.com/YnlWOhd8g5

— Lecrae (@lecrae) September 20, 2019
Photo courtesy: Getty Images/Marcus Ingram/Stringer
---
Will Maule is a British journalist who has spent the past several years working as a digital news editor. Since earning a degree in international relations and politics, Will has developed a particular interest in covering ethical issues, human rights and global religious persecution. Will's work has been featured in various outlets including The Spectator, Faithwire, CBN News, Spiked, The Federalist and Christian Headlines. Follow him on Twitter at @WillAMaule.