Will Maule
| ChristianHeadlines.com Contributor
| Monday, July 1, 2019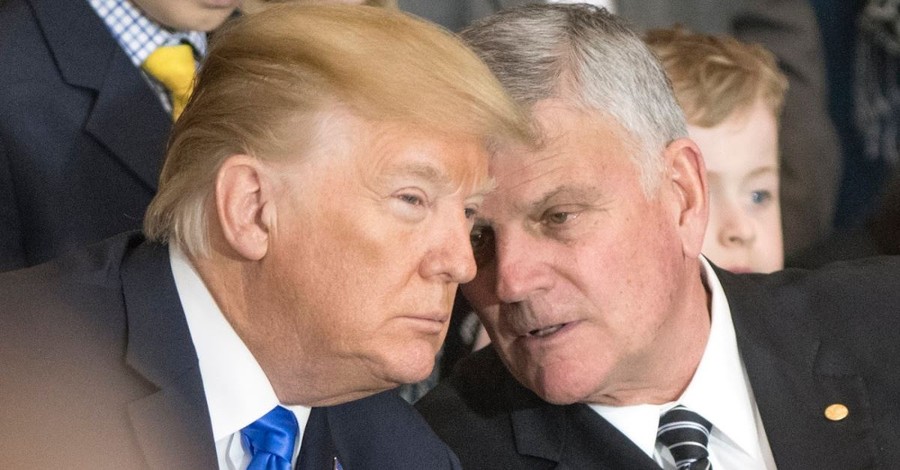 Christian singer-songwriter Nichole Nordeman has penned an impassioned open letter to Rev. Franklin Graham over the border crisis. Recognizing Graham's influential position both as a close friend of President Trump and the head of a large humanitarian relief organization, the musician pleaded with the minister for help. 
"The world is watching the humanitarian crisis at our southern border," Nordeman wrote at the Washington Post. "The reported horrific abuse and neglect of children in detention centers, and the dire and dangerous realities facing those arriving at the border, even to claim legal asylum, is nearly impossible to watch."
Now, in the spirit of the Good Samaritan, the Biblical story upon which Graham's "Samaritan's Purse" organization is based, Nordeman urged immediate action.
"This is the moment in the biblical parable about the Good Samaritan — from which Samaritan's Purse derives its name — in which Jesus asks us to reflect on our response to the defenseless and battered traveler by the roadside," she wrote. "Rev. Graham, you are in a unique position to do more than watch. You can intervene in the border emergency. President Trump respects and listens to your counsel, and you have a demonstrated record of influence with the president."
The singer further urged Graham to "ask Trump to sign the emergency legislation just passed by Congress that provides immediate aid and critical resources for children arriving unaccompanied at the border," citing a previous occasion when Franklin expressed his opposition to the "zero-tolerance" immigration policy – a move which may have spurred Trump into action a few days later.
Nordeman also pleaded with the evangelist to ask Trump to "ensure that our asylum laws are respected, ensuring that no one with a credible fear of persecution is deported to danger." 
Alongside a series of robust requests pitched to Franklin, Nordeman also referenced his famous father, Rev. Billy Graham, noting a spiritual challenge he issued during one of his evangelistic crusades.
"Recently, I watched a tribute video you made several years ago when your father Billy Graham turned 99. The video included decades-old clips of his early crusades," she wrote. 
"I grew up watching those crusades on my grandma's television set as she held her tattered and beloved Bible on her lap. There he was again, that familiar pulpit, that booming baritone coming, the ever-towering authority on grace. Billy Graham, who died in 2018, was still speaking to us. We live before a watching world," your father said. "A world that is waiting to see if what we say is lived out in our lives."
These words, in light of a spiralling humanitarian crisis at the southern border, should serve as a challenge to us all, Nordeman wrote.
"I am watching and praying that you would use your leadership in service of the most vulnerable in this moment, and on this, our sacred stretch of highway," she concluded. 
On Thursday of last week, the House signed off on $4.5 billion of emergency funding to help improve conditions and deal with the relentless overcrowding at border detention centers.
Photo courtesy: Getty Images/Pool
---
---