Will Maule
| ChristianHeadlines.com Contributor
| Tuesday, July 2, 2019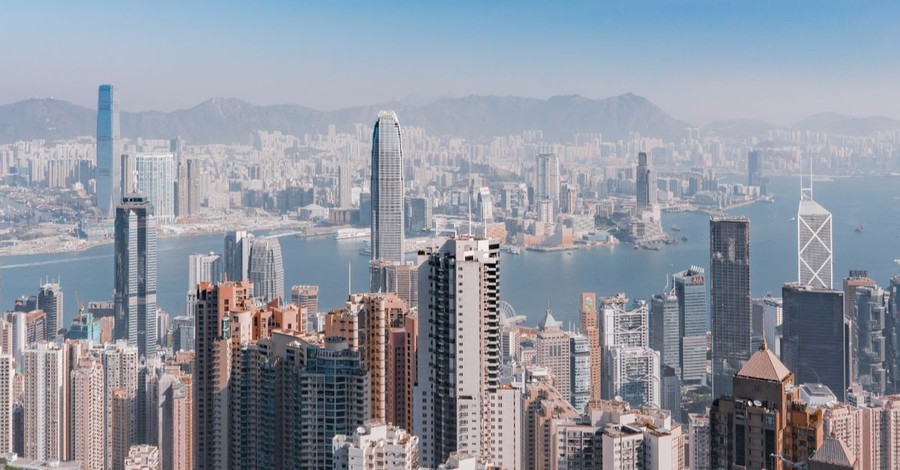 ---
A huge group of demonstrators stormed Hong Kong's legislative building in protest against a new extradition bill which would see criminals face prosecution in mainland China. Many Christians have felt in fear for their lives in light of the now-suspended bill, due to China having some of the most restrictive religious freedom laws on earth.
A couple of weeks ago, powerful images emerged showing Christians singing worship song "Sing Hallelujah to the Lord" both in protest against the threat of a what is widely seen as a potential move to full Chinese rule, and also in a bid to protect themselves from prosecution.
"According to the law, any religious assemblies in public areas are not considered as illegal, so if people sing hymns together, it could actually work as a protection and guarantee that [they] stay safe," Edwin Chow, acting president of the Hong Kong Federation of Catholic Students, told the BBC.
"Therefore people started to sing this song to protect themselves."
Yesterday, however, there were far more chaotic scenes, with huge groups of protesters storming into the government buildings, painting graffiti on the walls and even draping the front lectern in a British Hong Kong flag used during the colonial period. 
Hong Kong was previously a member of the British Colonies, before being handed back to the Chinese in 1997. The area is partially governed by China as a "Special Administrative Region," but also has its own governing assembly, functioning in line with a quasi-constitutional document called the" Hong Kong Basic Law." Hong Kong has a Chief Executive, Carrie Lam, who effectively leads the government. 
Faith leaders advocate for peace
Amid the political turmoil, Hong Kong's Christian leaders, of which there are many, have called for peace and progress.
"We call on the people of Hong Kong to boycott any act that undermines the law and harms peace, and any violence that harms others, and we call on all to express their views in a self-denying, rational and peaceful manner," read an open letter signed by Pastor Su Chengyi, Chairman of the Hong Kong Christian Association and Hong Kong Catholic leader Cardinal John Tong Hon.
"We call on the government and people with different positions and opinions to lay down their attachments, carefully reflect on their views, listen to the voices of others, and establish effective communication channels as soon as possible, and communicate in a sincere manner," the letter continued, as reported by Christian Today.
"We hope that society will be cautious and considerate, with a wise, inclusive and respectful heart, and re-start on the basis of communication and understanding, self-discipline and respect for the person, in seeking the common welfare of the people of Hong Kong. Let Hong Kong return to the path of peaceful communion."
The United Kingdom has warned of serious consequences if the rights of Hong Kong's citizens are not upheld.
"The UK signed an internationally binding legal agreement in 1984 that enshrines the 'one country, two systems rule', enshrines the basic freedoms of the people of Hong Kong and we stand four square behind that agreement, four square behind the people of Hong Kong," said Foreign Secretary Jeremy Hunt, according to the Times.
Photo courtesy: Ruslan Bardash/Unsplash