Will Maule
| ChristianHeadlines.com Contributor
| Friday, September 20, 2019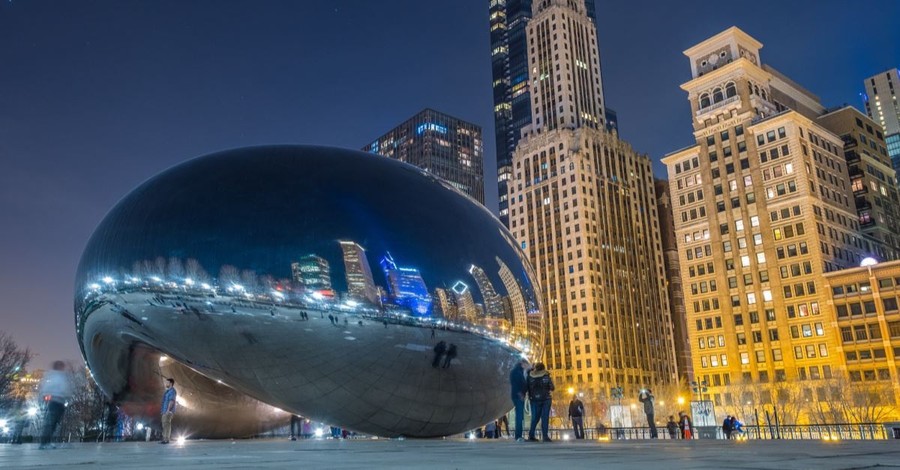 Four Christian students from popular evangelical college Wheaton are suing the city of Chicago over rules which they say restrict their ability to share the gospel in public parks.
The students, who are part of a Chicago Evangelism Team, overseen by the Office of Christian Outreach at Wheaton College, claim they have been prevented from evangelizing by security personnel working at the downtown "Millennium Park."
Frustrated by the fact that they are being constantly blocked from sharing the good news of Jesus, these courageous students are now fighting back with a lawsuit.
"We desire to exercise our constitutional right to free speech through sharing the Gospel of Jesus Christ," said student Matt Swart in a press release, according to the Chicago Sun-Times. "For the sake of every citizen who desires to make use of the rights our forefathers bled for, we pray that the City of Chicago amends their unconstitutional code."
Religious freedom law firm Mauck & Baker, LLC, which is representing the students, has filed a motion in federal court requesting an injunction against the rules that restrict certain activities in Millennium Park.
"By its nature in history, public parks have always been completely open to speech activities," associate attorney Sorin Leahu explained to the Christian Post.
One of the contested rules that city officials say is enforced to help keep the peace at the park is a prohibiting of any "disruptive conduct."
"[A]ny conduct, even if not specifically noted in these rules, is prohibited in the park if it interferes with or disrupts another visitor's peaceful enjoyment of performance or amenity in the Park," the policy states.
Under these rules, the Christian students were asked to stop "soliciting" park-goers with their evangelistic materials. According to the complaint, several more instances occurred where the students were summarily blocked from sharing the gospel.
"On at least one occasion, a Park employee informed the Students that they could not discuss religion in the Park and ordered the Students to leave the Park if they wanted to talk about religion," the complaint noted.
"We need to protect civil liberties vigorously so we don't get into a situation as they have in Hong Kong where the rights are gradually taken away and then you have civil unrest," added John Mauck, the lead attorney for the case. "We want to hold the line here for the Gospel and for everybody else."
In comments made to the Chicago Tribune, a spokesperson for the city's law department, Bill McCaffrey, insisted that the new rules "protect First Amendment rights while also respecting the rights of patrons to use and enjoy the park."
The complaint, however, directly contradicts this statement, asserting that the park's rules "improperly restrict speech and distribution of free literature within a traditional public forum." 
The case continues.
Photo courtesy: Lance Anderson/Unsplash
---
---