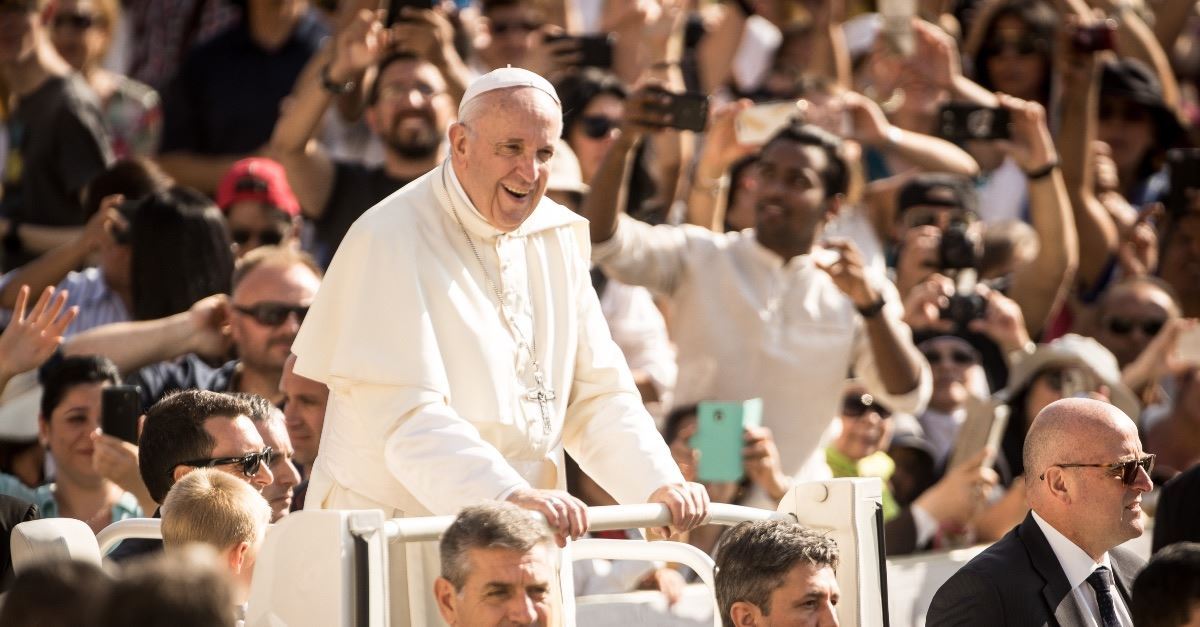 ---
The head of the Catholic Church, Pope Francis, has officially approved a crucial change to the Lord's prayer.
Using the text from Matthew 6:13, Francis has swapped the phrasing "lead us not into temptation" with "do not let us fall into temptation." The idea behind the amendment is to clarify the Pope's belief that God himself does not lead anyone into temptation, because He is a kind and omnipotent being and this action would be in contradiction with his nature.
"A father doesn't do that, a father helps you to get up immediately," Francis was previously quoted as saying regarding the verse in question. "It's Satan who leads us into temptation, that's his department."
The official change was announced by the President of theGeneral Assembly of the Episcopal Conference of Italy, Cardinal Gualtiero Bassetti, on May 22.
According to uCatholic, the changes have been some 16 years in the making and aim to "contribute to the renewal of the ecclesial community in the wake of the liturgical reform."
In addition to the significant changes made to this popular prayer, Francis also approved a key change to The Gloria, replacing "Peace on earth to people of good will" to "Peace on Earth to people beloved by God."
Following news of the changes, social media was abuzz with conversation over whether or not the amendment should have been made. "I think Jesus gets things right the first time, as He taught His apostles," one person wrote.
"It should not be changed!!" another person commented. "It is perfect the way it is."
The Daily Wire's Michael Knowles had an interesting take, opting to study the original Greek translation for some further insight on the matter.
"While peirasmos, the word for "temptation" in Ancient Greek, may be open to alternate interpretations, who precisely does the leading is not," Knowles explained.
"Peirasmosconnotes not only "temptation" but also "trial" and "testing," as in "to test one's mettle." It is in all of these senses, two paragraphs before St. Matthew relates the prayer, that Jesus is "led up by the Spirit into the wilderness to be [tempted/tested] by the Devil." In both cases, while the Devil does the tempting, God leads the way to the trial."
Photo courtesy: Getty Images/Giulio Origlia/Stringer
---
Will Maule is a British journalist who has spent the past several years working as a digital news editor. Since earning a degree in international relations and politics, Will has developed a particular interest in covering ethical issues, human rights and global religious persecution. Will's work has been featured in various outlets including The Spectator, Faithwire, CBN News, Spiked, The Federalist and Christian Headlines. Follow him on Twitter at @WillAMaule.