Will Maule
| ChristianHeadlines.com Contributor
| Friday, September 13, 2019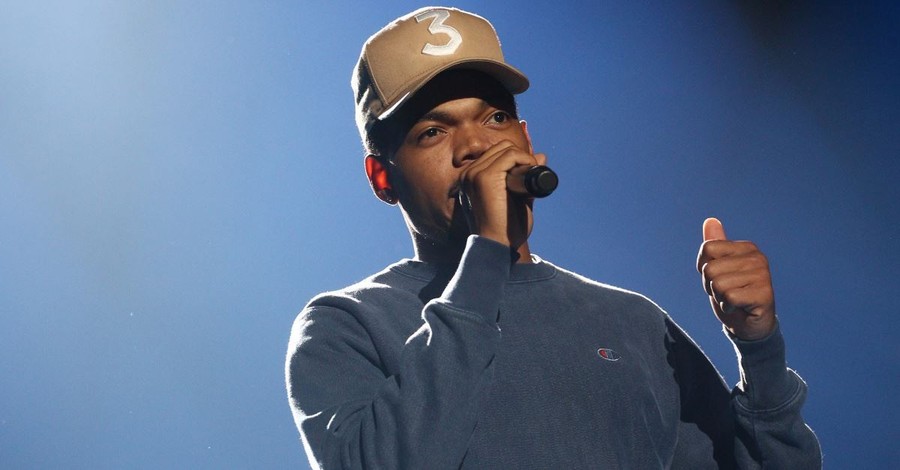 When Chance the Rapper appeared on The Ellen Show recently, it's safe to say that host Ellen DeGeneres wasn't expecting him to talk about the impact Jesus has had on his life – but that's exactly what he did.
At one point in the interview, Ellen asked Chance why he was so passionate about giving back to the community and investing in charity work, and his answer stunned the millions watching.
"So, my understanding of a lot of stuff is based on Jesus," the Grammy award-winning rapper replied, Relevant Magazine reports. "Jesus teaches to be like, you know, care for your neighbor...care for people who aren't necessarily your blood but still a part of your body because we're all humans," he said.
Chance is known for giving millions of dollars to Chicago's public school system. Last summer, he gifted a $1 million check to his city's Public-School Foundation in order to help fund the school's arts program.
In addition to his faith, Chance noted that his parents had a big impact on him growing up, modeling values of care and compassion. "My parents, since I was young, definitely instilled into me that when you see people that are in need, you don't just want to pass them by," he said. "You want to try and do something beneficial to help them before you leave, because that's your imprint."
"So I guess it's a mixture of my parents and Jesus," Chance concluded.
This isn't the first time the popular recording artist has spoken publicly about his faith. Last December, he announced that he'd be taking time out from music to "learn the Word of God."
"I've been brought up by my family to know Christ but I haven't taken it upon myself to really just take a couple [of] days and read my Bible," he told his 10 million Instagram followers.
"We all quote scripture and tell each other what God likes and doesn't like but how much time do we spend as followers of Jesus to really just read and KNOW his Word. I'm definitely guilty of not devoting time to it...So don't bother me, I'll be back soon enough, with five or more books from [the] bible read."
Photo courtesy: Getty Images/Tommaso Boddi/Stringer
Video courtesy: The Ellen Show
---
---