Will Maule
| ChristianHeadlines.com Contributor
| Wednesday, August 7, 2019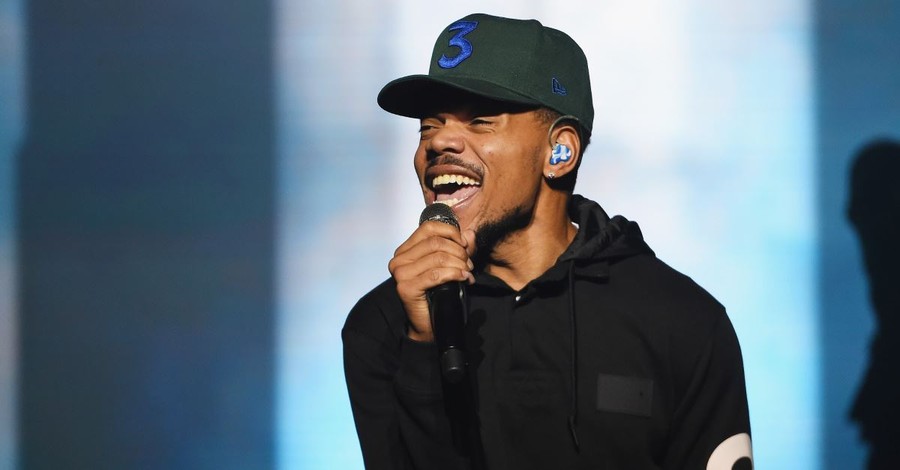 ---
Hip hop artist Chance the Rapper has revealed that his life was completely transformed for the better following his wife's faith-filled decision to abstain from sex and to get baptized.
The popular Chicago-based rapper opened up about his marriage on an Apple Music podcast, hosted by rapper, Nicki Minaj.
Speaking candidly about his wife Kristen's decision to abstain from sex, Chance explained how her bold choice actually helped set him free from spiritual bondage. In a bid to further demonstrate the transformation, the rapper pointed the host to one of his tracks. "I need you to hear one song on my album that has my best verse that I written in my life," he said. "It's called 'we go high.'"
"I explain that my wife literally saved my life by becoming celibate and going and getting baptized," Chance added.
It was this radical decision that caused Chance, whose real name is Chancelor Jonathan Bennett, to start taking his faith more seriously. "It changed her life, obviously. But we [are] talking about me right now. It changed my life, for real. Now I know exactly where my strength comes from," he explained.
But this spiritual formation was not without heartache and pain. After releasing his 2017 Grammy-award winning album, Coloring Book, the pair separated for some much-needed time of healing and reflection.
"This is all after Coloring Book, after I proclaimed that I love Jesus, and all that stuff," Chance shared with Minaj. "You're never fully, fully sanctified, so I had to keep figuring it out. I had to do the Grammy's by myself. I had to do a lot by myself. Then when my girl was gracious enough to have me back, it changed my whole life."
Following this spiritually formative season, Chance said that he has become determined to seek after Jesus whenever things get tough. "The other day I was lower than I have ever been," he explained. "I know the caricature of me is super positive. I was lower than I ever felt in my life, and I really had to get down on [my] knees and be like, 'I know I can't solve this problem by myself.'"
Now back together with his wife, Chance has a 3-year-old daughter, Kensli.
"I'm here right now happier than I ever been," he added.
Photo courtesy: Getty Images/Nicholas Hunt/Staff