Will Maule
| ChristianHeadlines.com Contributor
| Friday, May 10, 2019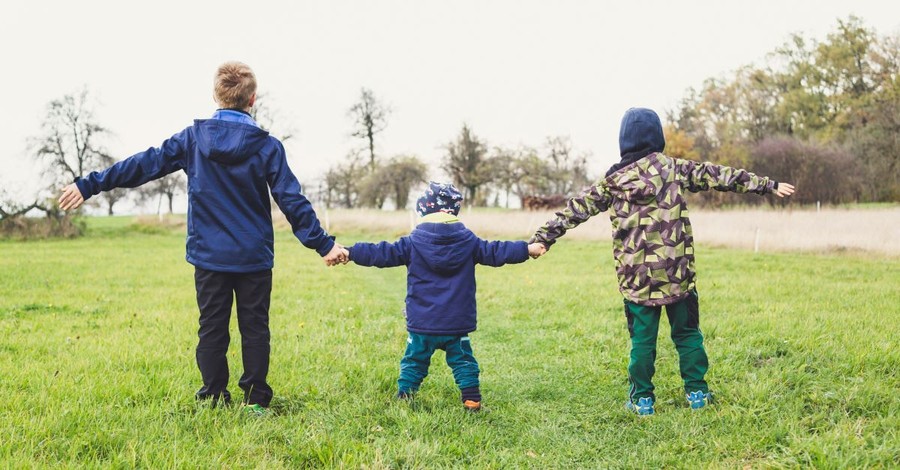 ---
The California Department of Education has been praised by the LGBT community for approving new education guidelines that discuss the issue of gender fluidity with kids as young as five.
Alongside explaining transgenderism to young children, the sweeping new guidelines also encourage teachers to advise LGBT teenagers on practices of safe sex and address masturbation with middle-schoolers.
"[T]he goal is not to cause confusion about the gender of the child but to develop an awareness that other expressions exist," the new framework reads, according to the National Review. However, while the LGBT community is ecstatic at the reforms, many parents have expressed their concerns over the detrimental impact of the new curriculum on impressionable young children.
In protest at the decision, hundreds of worried parents gathered at the state Capitol Wednesday carrying signs that read "stop sexualizing my kids," "respect parental rights" and "too much too soon." Most of those in attendance agreed that sensitive issues surrounding sexual behavior and transgenderism should be discussed in the home and not mandated by the education system.
"It's just scary what they are going to be teaching. It's pornography," one mother, Patricia Reyes, told the Associated Press. "If this continues, I'm not sending them to school."
Teachers are also rightly concerned over the new guidelines. Educators "are afraid they will be forced to teach concepts that go against their conscious, and use non-binary terms or else they could lose their jobs," teacher and board member, Brenda Lebsack, told the Sacramento Bee.
In addition to the physical protests, conservatives also compiled a 700-page document outlining their objections to the new guidelines. Some of the criticism was directed at one of the books placed on the framework's recommended reading list: "S.E.X.: The All-You-Need-to-Know Sexuality Guide to Get You Through Your Teens and Twenties."
Following widespread outcry, the schooling board eventually removed from the guideline material, albeit reluctantly.
"It's important to know the board is not trying to ban books. We're not saying that the books are bad," board member Feliza I. Ortiz-Licon explained. "But the removal will help avoid the misunderstanding that California is mandating the use of these books."
Despite vast opposition to the new guidelines, the department insisted that it was their priority "to make all children feel comfortable at school," by "dispelling myths breaking down stereotypes and linking students to resources can help prevent bullying."
While many parents agreed that school should be an open and free environment for children to tackle complex issues, they insisted that restraint must be shown when it comes to discussing such weighty personal topics.
"Not everything under the sun needs to be taught to our kids, with no moral judgment," Greg Burt, director of the California Family Council, told the Bee. "There are all kinds of alternatives, but they want to teach sex ed with the guise that they were trying to prevent sexual transmitted diseases and prevent teen pregnancy."
"I shouldn't be teaching that stuff," declared one elementary school teacher in attendance at the protests. "That's for parents to do."
Photo courtesy: Markus Spiske/Unsplash