Will Maule
| ChristianHeadlines.com Contributor
| Thursday, September 5, 2019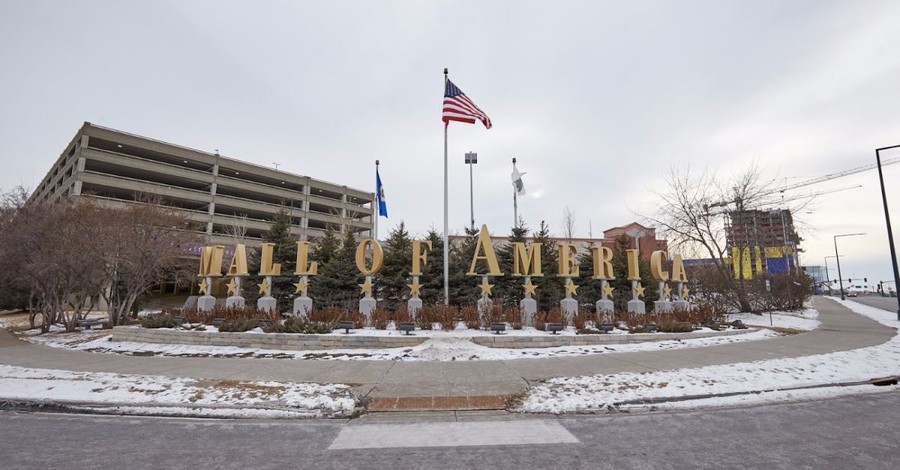 Nearly five months after being thrown off a third-floor balcony at the Mall of America in Minnesota, 5-year-old Landen Hoffman is finally home.
The wonderful news was shared by the youngster's family on a GoFundMe page dedicated to raising funds to help aid his recovery. After Hoffman was thrown some 40 feet from a balcony back in April, medics were convinced that he would suffer from life-long brain damage as a result.
Incredibly, however, the child has made a full and complete recovery, after the parents pleaded for prayer in the days and weeks following the incident -- truly a work of God! "We are pleased to share that our son completed his inpatient rehabilitation and is now home," the Hoffman's said in a statement posted to GoFundMe. "We are so thankful, and we rejoice in the Lord's blessings to our family."
"We continue to ask that His healing powers guide us and our son's care team as we enter the next phase of recovery, which includes continued outpatient rehabilitation for multiple injuries and adjusting to life back at home and school," they added.
The parents thanked all of those who had poured out prayers for Landen, who sustained severe head trauma and several broken bones when he was attacked by a 24-year-old man. The suspect subsequently pleaded guilty to attempted premeditated first-degree murder and was sentenced to 19 years in prison, according to CBS News.
After the man almost killed their young son in the random and unprovoked attack, the family issued a powerful victim impact statement.
"Your act was evil and selfish, you chose to listen to the worst parts of yourself that day," the boy's father said in a statement read by the trial prosecutor, according to the Associated Press. "You chose evil over good and chose to take your hate and hurt out on my precious boy. That is where your impact on us stops, you will take nothing more from us."
Now moving into the future and with the aim of giving Landen the best chance in life, the family thanked all their supporters and gave God all the glory for this wonderful story of recovery.
"Thank you to all of you who prayed for us and loved us during the past 4 ½ months," they wrote. "You helped to give us hope and show us the Glory of God's great love here on earth even during the darkest of days."
"We know there is great interest in our son and our story. We respectfully ask that you allow us time and continued privacy during this great transition."
The GoFundMe campaign has raised over $1 million.
Related:
'Your Prayers Are Working' Says Family of Boy Tossed from Third-Floor Balcony at the Mall of America
'All Praise, Glory and Honor to God!': MRI Shows No Brain Damage for Boy Thrown from Mall of America Balcony
'The Lord is Good': Boy Tossed from Mall of America Balcony Moved from Intensive Care
Photo courtesy: Getty Images/Adam Bettcher/Stringer
---
---