Will Maule
| ChristianHeadlines.com Contributor
| Tuesday, March 3, 2020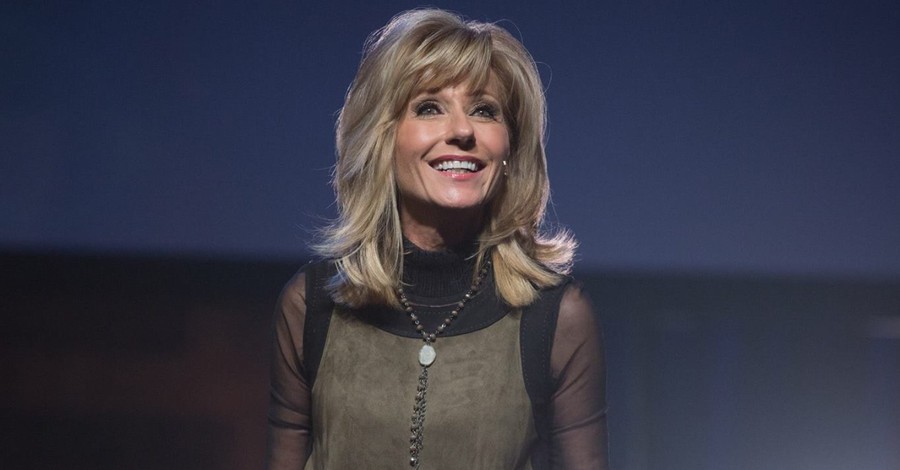 ---
Author, speaker and Bible teacher Beth Moore has opened up about dealing with the trauma of childhood abuse.
Speaking to "Fox and Friends" co-host Ainsley Earhardt on a recent episode of "Ainsley's Bible Study," Moore said that despite growing up in a Christian home, she suffered sexual abuse at the hands of someone close to her.
"I had the great blessing of being raised in church," the Moore explained. "Three times a week in those days, Sunday morning, Sunday night, Wednesday night - minimum - we were always there."
"However, my family was very, very broken," the Bible teacher added. "It's just that sort of the combination of the good and the bad and the ugly that can all take place under one roof."
Calling the family home "extremely unstable," Moore said she "fell victim to a childhood sexual abuse" within her own home.
"I don't identify publicly who it was, but I will simply say that when anyone that should be in a protective role around you becomes not the protector, but the perpetrator, I cannot tell you how that will mess with you," she added.
Broken and traumatized, the author talked about how she came to a place of recovery and healing by imbibing the promises of God and the affirmative words of Jesus.
"I would memorize scripture," she said. "I put those truths on index cards and I would take those things with me everywhere I went. I would walk around the grocery store ... I was just saying those scriptures over and over."
Moore went on to become an impassioned advocate for victims of sexual abuse, and has implored her Southern Baptist denomination to do more to tackle the issue.
Speaking on the issue at a Southern Baptist event last year, Moore said it will take "no small amount of courage to confront the crisis of abuse" in the church as a whole.
"We earned distrust, and now we must take the long road of earning trust and walk forward in a posture of humility," she explained.
"It will take much courage not only to resist defensiveness but to resist deflection," Moore added. "If we are cowards, the generation coming up behind us will either despise us or be like us."
Photo courtesy: Living Proof Ministries Facebook
---
Will Maule is a British journalist who has spent the past several years working as a digital news editor. Since earning a degree in international relations and politics, Will has developed a particular interest in covering ethical issues, human rights and global religious persecution. Will's work has been featured in various outlets including The Spectator, Faithwire, CBN News, Spiked, The Federalist and Christian Headlines. Follow him on Twitter at @WillAMaule.