Will Maule
| ChristianHeadlines.com Contributor
| Tuesday, May 5, 2020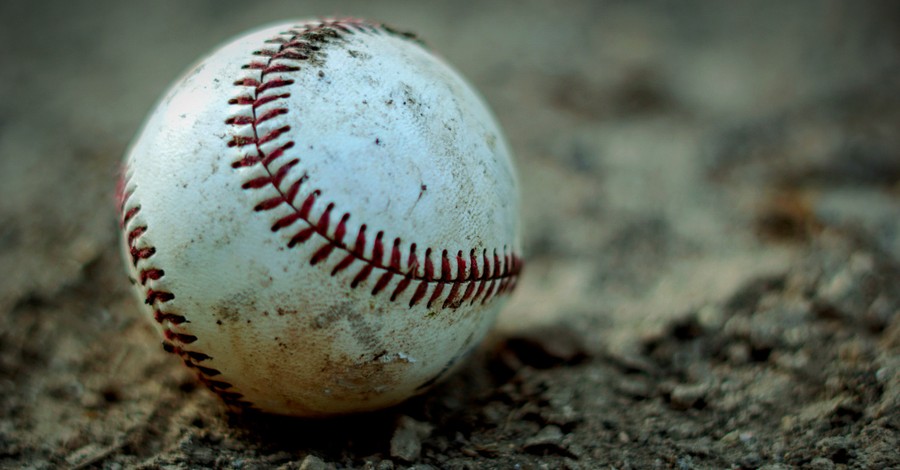 Minor league baseball star Blake Bivens has opened up about the death of his wife and young son. Speaking at The River Church in Danville, Virginia, Bivens, who plays in the Tampa Bay Rays' organization, revealed how he found out about his family's deaths via social media while waiting for a flight.
"First headline I see is two females and a small child were gone," Bivens said, according to ESPN. "I immediately knew that was them. I found out my family was gone over a Facebook headline. I just immediately began to scream in the middle of the airport.''
Blake's wife Emily Bivens and his 14-month-old son, Cullen Bivens, had been shot dead, along with his mother-in-law Joan Bernard. Emily's brother, 19-year-old Matthew Thomas Bernard is accused of murder, though he is unfit to stand trial at this time due to mental illness.
Speaking candidly to the church congregation, Blake recalled the raw shock that followed such brutal and life-changing loss. "I think the hardest moment for me was when I got home and I walked in my son's bedroom for the first time and realized I was never going to see him on this Earth again,'' he said. "That was the worst moment in my life. Nothing ever will come to being, to feeling the way I felt at that moment. Then again, I know I will see him again one day, and it won't be long.''
Incredibly, the Christian baseball pitcher said that in his lowest moments of loss and grief, the Bible offered him tangible hope; when the darkness was thick and unbearable, he remembers turning to John 16:33 and receiving the promise that God is always in control.
"When I read, 'Take heart, for I have overcome the world,' it changed, it completely flipped a switch in my heart," he recalled. "And from that moment on I knew that this was not going to beat me, this was not going to beat family. I was going to live in victory the rest of my life, and I was going to use this as a testimony to show what he has done for me he can also do for others."
"That moment for me was one of the biggest moments where I just knew God was with me, and the only thing I knew to do was just laugh in the enemy's face, because he thought he had won," Bivens added. "But all he's done is awoken a sleeping giant and as long as I'm here on this earth, every day I wake up my goal is to pile-drive him right in the face every morning when I get up.'"
Blake said he still deals with many traumatic memories of that horrible day; but despite this, and even in the midst of such searing pain, he is assured that with God, there is always hope for the future. "It's unbelievable how much I can vividly remember from the day," he said. "And it's kind of unbelievable to see how far things have come from that day also."
Photo courtesy: Thomas Park/Unsplash
---
Will Maule is a British journalist who has spent the past several years working as a digital news editor. Since earning a degree in international relations and politics, Will has developed a particular interest in covering ethical issues, human rights and global religious persecution. Will's work has been featured in various outlets including The Spectator, Faithwire, CBN News, Spiked, The Federalist and Christian Headlines. Follow him on Twitter at @WillAMaule.
---
---