Will Maule
| ChristianHeadlines.com Contributor
| Friday, September 6, 2019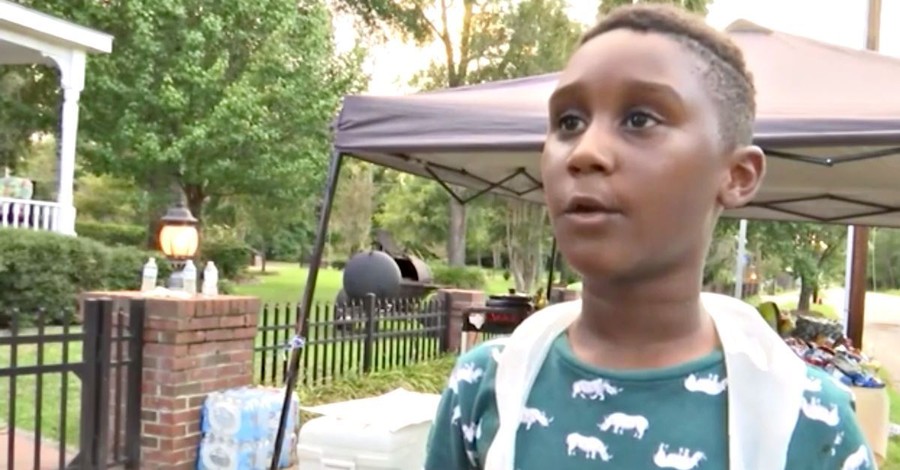 ---
A compassionate 6-year-old from South Carolina has used the money he saved for a trip to Disney World to help feed those caught up in Hurricane Dorian.
Jermaine Bell, who is due to turn seven in a few days, used the money he'd saved for a birthday trip to Disney World's Animal Kingdom to purchase hundreds of hot dogs, chips and bottles of water for those fleeing their homes ahead of the storm's arrival, instead.
"The people that are traveling to go to places, I wanted them to have some food to eat, so they can enjoy the ride to the place that they're going to stay at," he told WJBF. "I wanted to be generous and live to give."
According to CNN, this unique youngster stood patiently on the highway holding two handcrafted signs in order to get the attention of people driving out of harm's way – in a day, he served some 100 evacuees.
But Jermaine didn't stop at providing the frightened residents with physical nourishment, he also offered to assist them spiritually by asking, "want me to pray for you?"
"He actually even prayed for a family while they were here in reference to their house being OK when they got back, so that was really tear dropping," Jermaine's grandmother explained.
Jermaine added that he is still planning to "go [to] Animal Kingdom and see lots of lions and have a Lion King party," after the storm has passed.
The boy's kindness did not go unnoticed, with famed evangelist Franklin Graham praising him on social media. "What an impact—Way to go Jermaine! Jesus said, 'It is more blessed to give than to receive' (Acts 20:35)," Graham wrote on Facebook.
He continued, "Jermaine's 7th birthday is coming up on Sept. 8. Would you wish him a happy birthday and let him know what you think about his caring and generous actions in the comments below?"
God bless this amazing kid!
Photo courtesy: Screenshot from CNN video
Video courtesy: News Channel 6