Tim Tune
| ChristianHeadlines.com Contributor
| Wednesday, February 5, 2020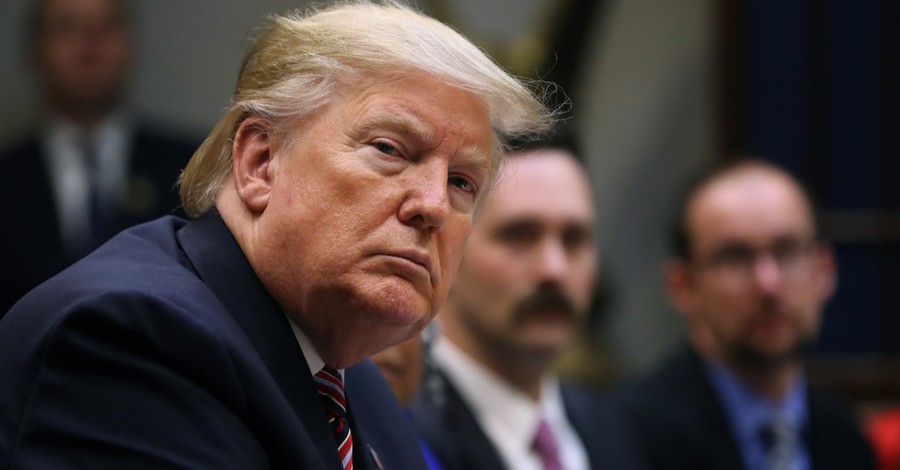 ---
On Feb. 4, just hours before President Donald Trump delivered his third State of the Union Address, analytics firm Gallup said its job approval rating for the nation's chief executive "has risen to 49 percent, his highest in Gallup polling since he took office in 2017."
Its latest poll, Gallup said in a report on its website, "finds 50 percent of Americans disapproving of Trump, leaving just 1 percent expressing no opinion," a response that until now had averaged 5 percent throughout Trump's presidency, Gallup said.
Higher ratings from Republicans and independents account for the rise in Trump's approval, Gallup reported. His approval rating of 94 percent among Republicans is six percentage points higher since early January, and three points better than his previous personal best among fellow GOP adherents. His approval rating among independents is up five points to 42 percent and ties three other polls as Trump's best rating among that group. Approval of Democrats dropped to 7 percent from 10 percent.
The current poll's 87-point gap separating Republican and Democratic approval ratings is the largest Gallup has measured in any poll to date, the report said. The largest previous gap between the parties – 86 points – is one of the few things that Trump and his predecessor Barack Obama held in common, Gallup reported.
The poll that produced these latest results was conducted Jan. 16-29 as Trump's Senate impeachment trial was being conducted. As of this writing – Feb. 5 – the Senate appeared poised to acquit Trump.
Some 52 percent of Americans favored acquittal, the poll found, while 46 percent were in favor of convicting and removing Trump from office.
Gallup noted that President Bill Clinton's approval rating increased to his personal high of 73 percent after the House voted to impeach him on Oct. 8, 1998.
Depending on what is driving Trump's higher approval ratings, Gallup said, his good marks could continue or his ratings could soon decline to previous levels.
"Whether the rise in Trump's approval rating and the Republican Party's image is being driven by a backlash against impeachment, the strong economy or other factors may become clearer in the near future," the report said.
If impeachment is fueling Trump's bump, Gallup said, "his approval rating may revert quickly back to pre-impeachment levels, as it did for Clinton." After his February 1999 acquittal, "Clinton's approval rating returned to where it was before he was impeached, as did the Democratic Party's advantage in party identification and leaning."
If Americans giving Trump credit for economic improvements is driving Trump's approval ratings, the report said, "his support may increase over the course of the year, as it did for Ronald Reagan in 1984, Clinton in 1996 and Barack Obama in 2012. All of those recent presidents held office during periods of sustained economic improvement and were re-elected with job approval ratings of better than 50 percent."
Photo courtesy: ©Getty Images/Chip Somodevilla/Staff
---
Tim Tune is a freelance journalist based in Fort Worth, Texas. His work has been published by Baptist Press, as well as the Dallas Morning News, the Fort Worth Business Press, Arlington Today magazine and other North Texas publications.