Tim Tune
| ChristianHeadlines.com Contributor
| Thursday, January 23, 2020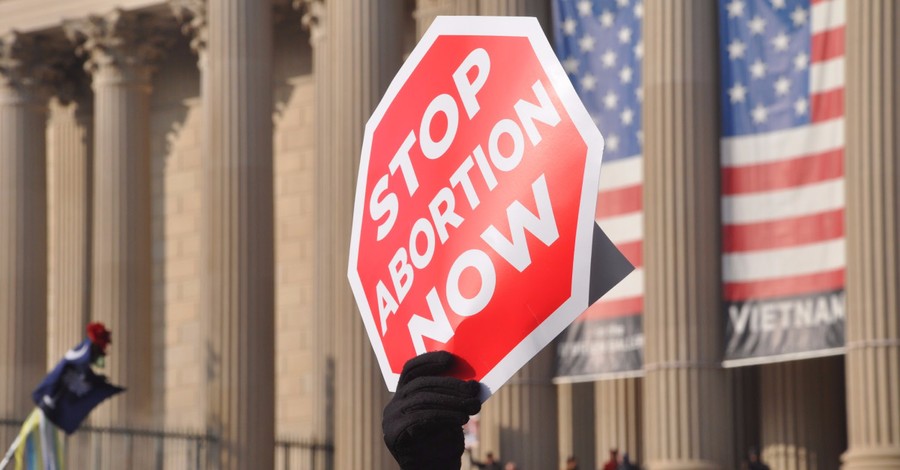 ---
After 47 years of legalized abortion in the United States, a new Marist poll found that most U.S. residents want the U.S. Supreme Court to change the law "by stopping legalized abortion or by returning the issue to the states," said Carl Anderson, CEO of the Knights of Columbus, sponsor of the survey.
A news release announcing the poll's results concluded "that a strong majority wants to elect candidates who support substantial abortion restrictions. And most Americans still reject the Supreme Court's reasoning in the 1973 case," Roe v. Wade, which was decided on Jan. 22 of that year.
Anderson said in the release that responses from self-identified abortion adherents advocating for restrictions show "how misleading it is to conflate the term 'pro-choice' with support" for "radically unrestricted abortion."
The release reported that 41% of self-identified pro-choice adherents "are more likely to vote for candidates who support restrictions," as are more than "nine in 10 who identify as pro-life (96%)."
When considering a presidential candidate, the poll found that "by a margin of 10 percentage points (45% to 35%), those who identify as pro-life are more likely to say abortion is a 'major factor' in their vote" compared to self-identified pro-choice adherents.
Full results of the poll are available on the Knights of Columbus website.
As activity begins to accelerate toward the November presidential election, several events in early 2020 may set the political tone for the debate over abortion rights.
Just yesterday, President Donald Trump tweeted that he will attend and address Friday's pro-life March for Life in Washington. He will be the first president to attend the event, according to a news release published on the March for Life organization's website.
Trump also reinforced his pro-life stance when he declared the annual Jan. 22 Roe v. Wade anniversary National Sanctity of Human Life Day.
Additionally, as Christian Headlines previously reported, on Jan. 2, more than 200 Republican House and Senate members filed a brief urging the Supreme Court to overturn Roe v. Wade.
In March, the Supreme Court will hear its first abortion case since Justice Brett Kavanaugh replaced Anthony Kennedy in 2018.
Further, according to Christian commentator Jim Denison, Planned Parenthood in New York "is pressuring doctors to violate their conscience by performing abortions or leave medicine," while "the Center for Reproductive Rights (CRR) is working to fight abortion restrictions and to help states enact legislation protecting the practice."
Photo courtesy: Maria Oswalt/Unsplash
---
Tim Tune is a freelance journalist based in Fort Worth, Texas. His work has been published by Baptist Press, as well as the Dallas Morning News, the Fort Worth Business Press, Arlington Today magazine and other North Texas publications.