Tim Tune
| ChristianHeadlines.com Contributor
| Wednesday, January 29, 2020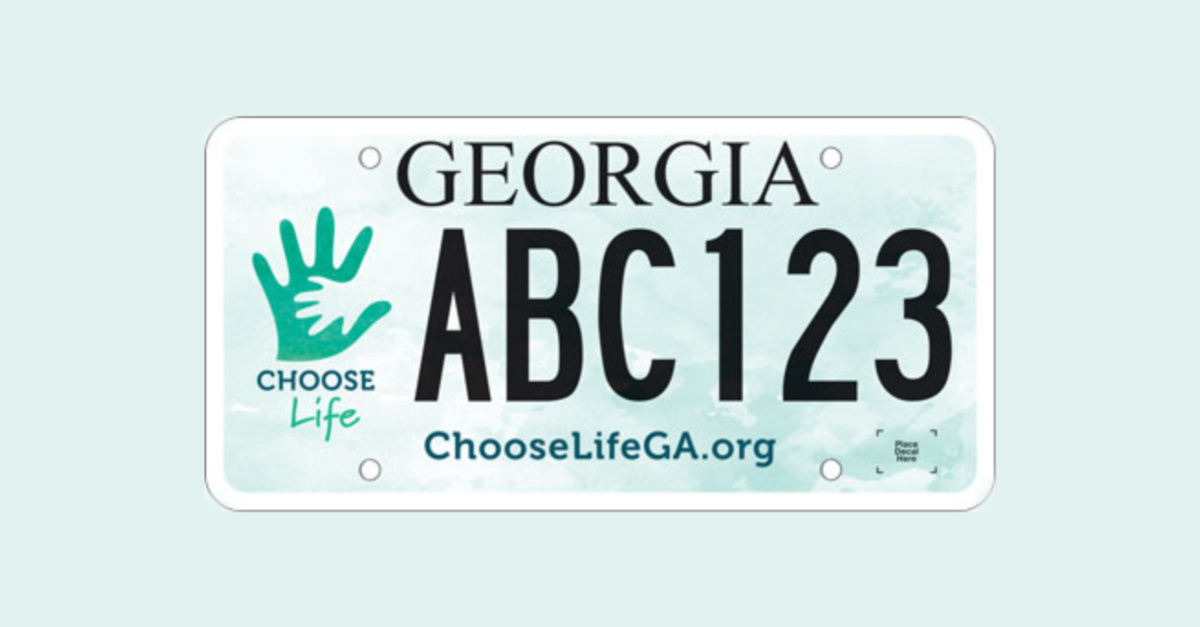 ---
A newly designed "Choose Life" license plate was rolled out on Jan. 28 in Norcross, Ga., giving vehicle owners in the Peach State an updated platform for supporting pro-life causes.
The redesigned plate includes an illustration of an infant's hand resting in an adult hand. The original plate, first available in 2007, featured two children.
In a news release, Choose Life Georgia President Karen LaBarr said, "Our message is that every child – born or pre-born – deserves loving protection and support. We especially want to encourage expectant women to choose life for their babies by parenting them or by entrusting them to adoptive parents."
In 2006, Georgia Gov. Brian Kemp, then a state senator, led an effort as sponsor of the legislation and constitutional amendment that allows the state to share revenue from the sales of specialty plates with various non-profits, including Choose Life and others. Both legislative measures passed with bipartisan support.
According to its news release, Choose Life of Georgia receives a portion of each year's tag fee, which the charity passes on "to qualified non-profit clinics and centers that provide compassionate care to young girls, women and families trying to navigate the circumstances common to unplanned pregnancy. Some of the clinics provide free ultrasounds and other medical services."
About 3,000 Choose Life plates, available since 2007, have been sold to Georgia vehicle owners, the news release said. Over the years, sales and renewals of plates have provided almost $400,000 in funding, which Choose Life has distributed to pregnancy help centers across the state to support women through unexpected pregnancies.
Choose Life of Georgia's ministry model was pioneered by Ocala, Fla.-based Choose Life, a national non-profit that originated the first pro-life specialty license plate in that state. The charity's purpose, according to its website, is "To help every state get a Choose Life license plate approved, whose proceeds would be used to facilitate and encourage adoption as a positive choice for women with unplanned pregnancies."
The group, based in Ocala, Fla., has helped establish Choose Life specialty plates in 30 states, Russ Amerling, a national publicity coordinator for the agency, reported in a text. Amerling also wrote that two more states "are working to pre-sell the requisite number of plates" to complete the approval process.
Photo courtesy: Georgia DMV/Department of Revenue
---
Tim Tune is a freelance journalist based in Fort Worth, Texas. His work has been published by Baptist Press, as well as the Dallas Morning News, the Fort Worth Business Press, Arlington Today magazine and other North Texas publications.