Tim Tune
| ChristianHeadlines.com Contributor
| Monday, March 9, 2020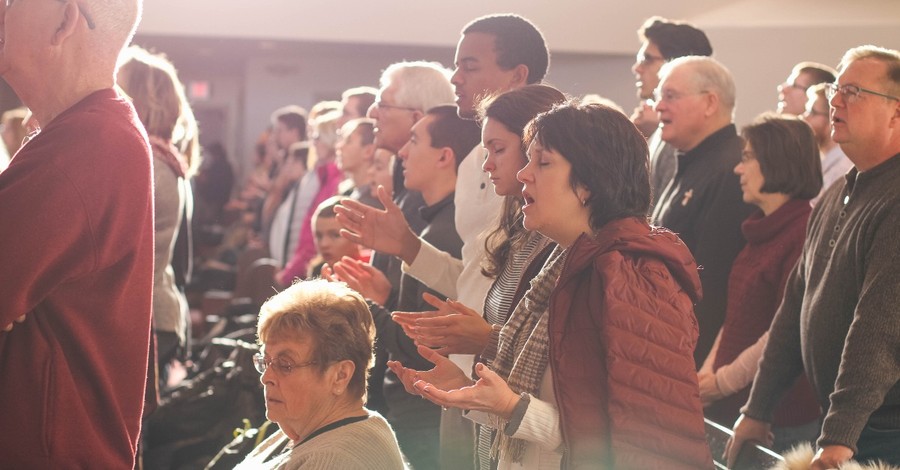 ---
The Barna Group, a research agency focusing on Christianity, has found that just one in four Americans can be considered "practicing Christians," a significantly smaller percentage (25 percent) of the U.S. population than in 2000 when "45 percent of all those sampled qualified as practicing Christians."
Barna shared the finding in the latest report on the yearlong State of the Church 2020 project, which the report says explores "the current challenges and opportunities facing the Church" with an "aim to shed more light on why Americans' relationship to churches is changing and help Christians discern a faithful direction forward."
According to Barna, the State of the Church 2020 report, a study of the long-term cultural changes in the U.S. over the last two decades, is comprised of 96,171 surveys collected during the period.
This body of data, Barna says, offers "powerful insight into the changes happening in terms of faith practice, such as church attendance, Bible-reading and prayer."
From this body of research, Barna says, "emerges is a nuanced portrait of people trying to figure out what faith means in the 21st Century and the role of Christianity in their lives. And while key markers of religiosity have diminished overall, there are some signs of steadiness among committed Christians that stand in contrast."
Overall, the report concludes that "Christianity in the United States has undergone dramatic change in the last few decades," including "the manner in which Americans relate to Christianity."
Barna has identified what it calls "three segments" of Christianity in America: practicing Christians, non-practicing Christians and non-Christians.
Practicing Christians self-identify as Christian, attend church at least monthly, and consider faith very important.
Non-practicing Christians self-identify as Christian but based on their observances don't qualify as practicing.
Non-Christians are U.S. adults who don't identify as Christian.
The decline of the practicing Christian segment, Barna suggests, is "perhaps the most significant change" the research has revealed thus far.
Over the last two decades, Barna says, the decline among practicing Christians was about evenly distributed between the non-practicing and the non-Christian segments. Half of the practicing Christians "fell away from consistent faith engagement, essentially becoming non-practicing Christians (2000: 35 percent vs. 2020: 43 percent), while the other half moved into the non-Christian segment (2000: 20 percent vs. 2019: 30 percent). This shift also contributed to the growth of the atheist/agnostic/none segment, which has nearly doubled in size during this same amount of time (2003: 11 percent vs. 2018: 21 percent)."
David Kinnaman, [cq] president of Barna, commented that the group's practicing Christian measure is unique from other religious researchers which measure practices such as church attendance in isolation. The Barna Group, he said, "combines three variables: calling oneself a Christian, strongly prioritizing faith and regular church attendance."
"The net effect shows the major reshuffling of Americans' spiritual lives," Kinnaman said, calling the change a shift that "has major repercussions for church leaders as there is increased struggle to attract and retain the active segment of churchgoers."
Despite the decline of engaged churchgoers, Kinnaman offered an optimistic assessment of American Christian church involvement:
"While the decline of Christian engagement is real, the data remind us that one-quarter of the population qualifies as a practicing Christian. This represents more than 80 million adults – a level of churchgoing that is a statistical outlier among affluent and educated societies."
Photo courtesy: Sarah Noltner/Unsplash
---
Tim Tune is a freelance journalist based in Fort Worth, Texas. His work has been published by Baptist Press, as well as the Dallas Morning News, the Fort Worth Business Press, Arlington Today magazine and other North Texas publications.