Tim Tune
| ChristianHeadlines.com Contributor
| Thursday, February 6, 2020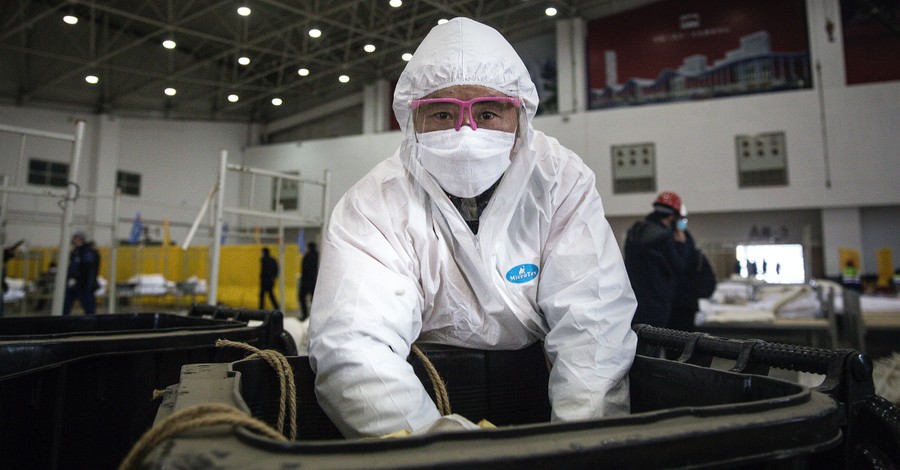 ---
As if rallying around the apostles' declaration that "We must serve God rather than men" (Acts 5:29), Christians continue to boldly share the Gospel in the streets of Wuhan, China, the epicenter of the coronavirus outbreak. Witnesses who share their faith openly not only face possible infection from the dangerous respiratory disease caused by the virus, but also could be subject to potential persecution by authorities, as well.
Despite the potential dangers, CBN News Asia correspondent Lucille Talusan reports that Christians in Wuhan are meeting needs created by the crisis and by doing so are creating opportunities to share the Gospel.
The believers, often operating underground to avoid persecution and prosecution by Communist authorities, are taking advantage of the need for surgical masks. In addition to helping prevent contracting the respiratory disease caused by coronavirus, the masks also help shield the identity of the witness.
Talusan reported that a "very courageous" group of Christians in Wuhan have hit the streets to distribute the protective facemasks. As they hand out the masks, Talusan said, "They say that they are Christians and they share the love of Christ and point to Jesus to bring hope to them and their families and the whole of China. ... This is really a breakthrough."
Talusan said that the uncertainty of the crisis has helped heighten the receptiveness to the message of Christ.
While the Chinese Communist government includes Christianity-based Catholicism and Protestantism among the nation's five officially sanctioned religions, activities of these faith traditions require registration and are subject to complex state-regulatory agencies that manage "all aspects of religious life, including religious leadership appointments, selection of clergy, and interpretation of doctrine," according to the U.S.-based Council on Foreign Relations (CFR).
CFR reports that membership in non-sanctioned churches is growing. The CFR website says that "research by Fenggang Yang, of Purdue University's Center on Religion and Chinese Society, estimates that there are between 93 million and 115 million Protestants in China, with fewer than 30 million attending officially registered churches."
Photo courtesy: ©Getty Images/Stringer
---
Tim Tune is a freelance journalist based in Fort Worth, Texas. His work has been published by Baptist Press, as well as the Dallas Morning News, the Fort Worth Business Press, Arlington Today magazine and other North Texas publications.