Scott Slayton
| ChristianHeadlines.com Contributor
| Monday, February 3, 2020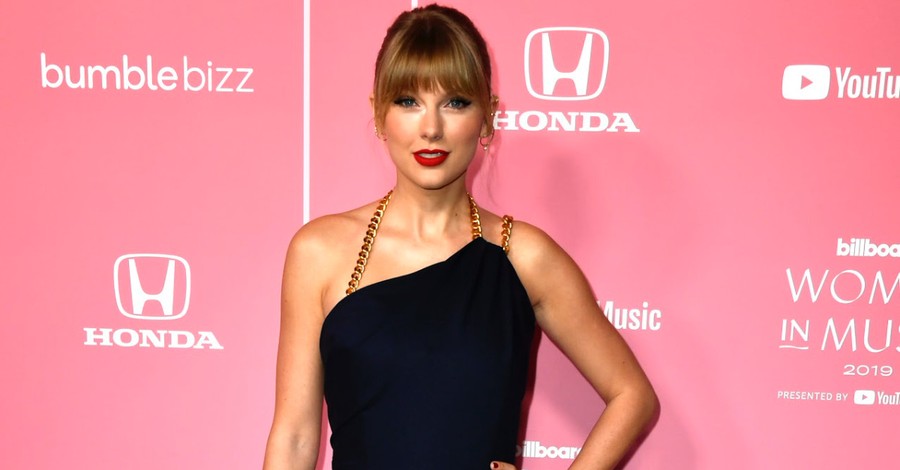 ---
Netflix recently released a documentary following Taylor Swift as she writes her Lover album, muses about breaking away from the image created early in her career and discusses her decision to step into the political arena in 2018.
Miss Americana begins in early 2018 with Swift discovering that her album Reputation was not nominated for any of the three biggest categories in the Grammys.
One major theme of the one hour and 25-minute film is Swift's decision to endorse former Tennessee Governor Phil Bresden in his tense Senate race against Republican Marsha Blackburn. Swift received criticism in 2016 for not speaking out against Donald Trump during the 2016 Presidential race. The singer revealed in the documentary that she didn't speak out in 2016 because she was in such a dark place for most of that year. She reasoned that because she was in such a difficult place personally, she didn't want to speak out just so she could draw more ire from people and then have to retreat back into the difficulties she was facing.
Swift passionately argued for coming out against Blackburn in a tense scene with two publicists, her father, and her mother. In the scene, which Spencer Kornhaber of The Atlantic described as "almost too dramatic to believe that it wasn't staged," the men are sitting in chairs with Swift and her mother sitting on a couch. Swift argues that she wants to be on the "right side of history" and said that Blackburn is merely "Trump in a wig."
The men in the group attempt to talk Swift down from posting an endorsement of Bresden on Instagram. They appealed to financial and security issues that the singer might face. When asked about the possibility that Trump might come after her, she used an expletive to describe how much she would welcome that. Another said, "Imagine if we came to you and said, 'Hey, we've got this idea that we could halve the number of people that come to your next tour." Another reminded swift that Bob Hope and Bing Crosby never touched on issues of politics or religion. Another said that "from a security standpoint" they needed to consider the ramifications of the headline "Taylor Swift comes out against Trump."
With Swift's mother arguing that the men should read what she has written, Swift passionately argues "I don't care if they write that." She explains to the men that "it really is a big deal to me." She then went on to describe her disgust with Blackburn's policies and consistent appeal to her Christian faith. Swift passionately said, "I can't see another commercial and see [Marsha Blackburn] disguising these policies behind the words "Tennessee Christian values." She continued, "Those aren't Tennessee Christian values. I live in Tennessee. I'm a Christian. That's not what we stand for."
Swift went on to endorse Bresden, who lost to Blackburn in the November 2018 general election. She has become increasingly vocal about LGBT issues and abortion. Swift's 2019 song "You Need to Calm Down" trumpeted LGBT rights and featured a number a LGBT stars and drag queens.
Netflix released Miss Americana on January 31st.
Scott Slayton writes at "One Degree to Another."
Photo courtesy: Getty Images/Frazer Harrison/Staff
Video courtesy: Videos in My Folder
---
Scott Slayton writes at "One Degree to Another."