Scott Slayton
| ChristianHeadlines.com Contributor
| Wednesday, July 15, 2020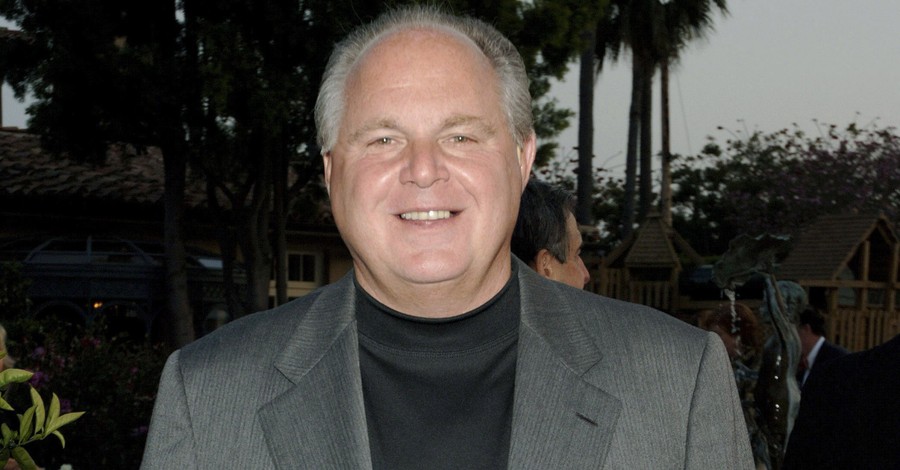 ---
Conservative talk radio host Rush Limbaugh updated listeners on his battle with cancer this week and testified to the power of prayer. Limbaugh had not provided his fans with an update in a while because he said he "did not want to be a cancer patient here on the radio" because cancer "takes over your life if you let it."
Limbaugh used a baseball analogy to explain where he was in his treatment. "My first two at-bats were horrible. My first two at-bats struck out. Nothing to show for it." He explained that the first was a round of clinical trial drugs which were effective but "nearly killed me in the process." He said that the second was a total failure.
However, Limbaugh's third attempt at treatment has provided some hope. To continue his baseball analogy, he said, "I hit a solid single and managed to steal second. I am currently on second base hoping to slide into third and eventually make it all the way home." He said they are in the bottom of the ninth, but "if I get all the way home, we get extra innings."
He said that he had expected to feel terrible for 10 days after his most recent treatment and did not. He said he felt bad for two days and then had several really good days. Then he added, "I believe prayer works." He also said the progress made in his most recent treatment is a "blessing."
Doctors diagnosed Limbaugh with advanced-stage lung cancer in January. A few weeks after he announced his diagnosis to his listeners, President Trump invited him to sit with the First Lady at the State of the Union Address. During the speech, Trump lauded Limbaugh's accomplishments and announced that he was awarding him the Presidential Medal of Freedom, which the First Lady placed around his neck. Limbaugh was visibly emotional during the announcement and presentation.
Limbaugh is optimistic about the future, but knows that cancer treatments can change from da- to-day. His final statement contained echoes of Scripture. He said, "I'm feeling extremely good right now, even cautious about saying that. Who knows what tomorrow's gonna bring?"
Related:
Rush Limbaugh Leaning on 'Personal Relationship with God' following Cancer Diagnosis
Photo courtesy: ©Getty Images/John M. Heller/Stringer
---
Scott Slayton writes at "One Degree to Another."