Scott Slayton
| ChristianHeadlines.com Contributor
| Thursday, May 28, 2020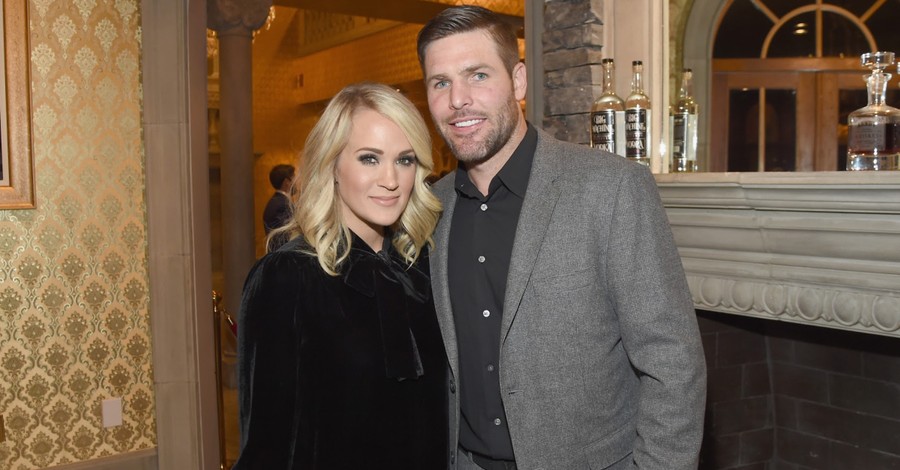 ---
This week I Am Second released the first video in a four-part series profiling the life and faith of Mike Fisher and Carrie Underwood. The series, "Mike and Carrie: God & Country," features the couple talking about their life together as a married couple, the struggles that have shaped who they are, and how their faith in Jesus provides a solid ground for their family.
Fisher grew up in Ontario and was drafted by the NHL's Ottawa Senators. He played for the Senators until the 2010-2011 season, when the team traded him to the Nashville Predators. Fisher finished out his career in Nashville and retired in 2018. He played in two Stanley Cup finals, with the Senators in 2007 and the Predators in 2017.
"I Am Second" featured Fisher in a 2014 "White Chair Film." Fisher discussed how the night he was drafted was the emptiest moment in his life when it should have been the time when he was "most full." His despair led him to a time where he lived a life of foolishness. God changed his life when he was doing a Bible study with his cousin and he read Mark 8:36, which says, "For what does it profit a man to gain the whole world and forfeit his soul?" He said this verse led him to cry out to God and confess his sin.
Underwood was raised in Oklahoma and became a household name when she won season 4 of American Idol. Underwood is a devout Christian and is also outspoken in her love for animals. In the first episode, "I Cry Easy," Underwood tells how she and Fisher were set up to meet backstage during a meet and greet at one of her concerts in 2008. They were married in 2010.
Another major focus of the first episode was the birth of the couple's first son, Isaac. Underwood did not know if she wanted to have children, but said that the second she saw her son, she was "in love." Fisher explained that having a son helped him understand God's love for us and the depth of the sacrifice God made in giving up his Son for us. He said his greatest goal is for his son to have a personal relationship with Jesus.
In the series, "People will see how in unity they're able to approach life's ups and downs from a spiritual standpoint," said Steve Humphrey, the Vice President of I Am Second, according to USA Today. "We always strive to go ahead and connect the personal storytelling with the spiritual journey in people's hearts and hope that others can be inspired by the journey that is being told to them."
In a news release announcing the series, Fisher said that, "Since first filming with I Am Second six years ago, I have seen God continue to grow my faith as Carrie and I have together walked through the natural joys and struggles of life." He continued, "This new series is not only a continuation of the 2014 White Chair film, but hopefully a reminder to individuals of God's faithfulness in all situations."
The second episode, which releases on June 3rd, tells the story of the couples' miscarriages. In it, Underwood talks about the pain she felt and how she cried out to God for answers and for peace.
Photo courtesy: ©Getty Images/Rick Diamond/Staff
Video courtesy: I Am Second
---
Scott Slayton writes at "One Degree to Another."