Scott Slayton
| ChristianHeadlines.com Contributor
| Friday, June 12, 2020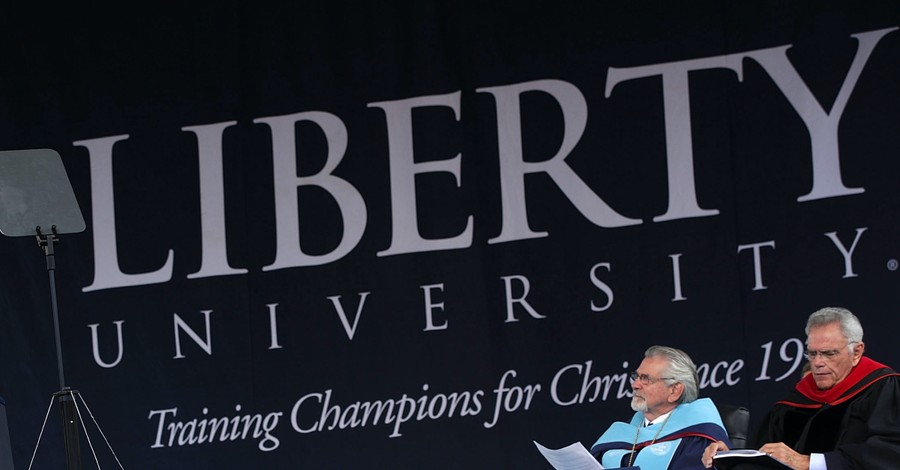 ---
A member of Liberty University's women's basketball team announced that she will enter the transfer portal because of what she describes as "racial insensitivities" at the evangelical school.
Asia Todd, who averaged 8.9 points a game in her freshman season, said that her decision "has nothing to do with basketball or the program, ESPN reports.
The Clayton, North Carolina native explained that she, developed lifelong relationships that I will cherish forever" during her time at Liberty. "However," she said, "due to the racial insensitivities shown within the leadership and culture, it simply does not align with my moral compass or personal convictions. Therefore, I had to do what I felt best within my heart, and stand up for what is right."
Todd's decision to transfer comes just as a Black faculty member resigned from the university and 35 Black LU alumni demanded Falwell resign for racial insensitivity. According to Religion News Service, communication studies professor Christopher House decided to leave the university after its president, Jerry Falwell Jr., posted a racially insensitive tweet while attempting to poke fun at Virginia Governor Northam's policy of wearing masks in public. Falwell said he would only wear a mask if it included a photograph of Northam wearing blackface, a reference to a recently unearthed picture from Northam's 1984 medical school yearbook in which one person was wearing blackface and the other was wearing a KKK uniform.
The rash of departures led to a rare apology from Falwell, Relevant Magazine reports. He said, "After listening to African-American L.U. leaders and alumni over the past week and hearing their concerns, I understand that by tweeting an image to remind all of the governor's racist past, I actually refreshed the trauma that image had caused and offended some by using the image to make a political point. Based on our long relationships, they uniformly understood this was not my intent, but because it was the result, I have deleted the tweet and apologize for any hurt my effort caused, especially within the African-American community."
Many have struggled with the sincerity of Falwell's apology. Over 38,000 people, including many black Liberty alumni, have signed an open letter questioning Falwell's leadership. It reads, "It has become obvious to many that your heart is in politics more than Christian academia or ministry, so we would encourage you to leave the position of school president and pursue politics full time." They go on to explain that Falwell's public pronouncements have hurt them as alumni, saying, "Your statements hurt the ability of Liberty alumni to obtain jobs and have a voice in the culture. Having the school's name on our resume can be a liability to many of our graduates."
According to USA Today, Todd asked for her teammates to understand her decision to step away from the University after recent events. She said, "I pray that you guys respect my decision and that you guys can pray for me as I am seeking a new home and a great fit."
Photo courtesy: ©Getty Images/Alex Wong/Staff
---
Scott Slayton writes at "One Degree to Another."